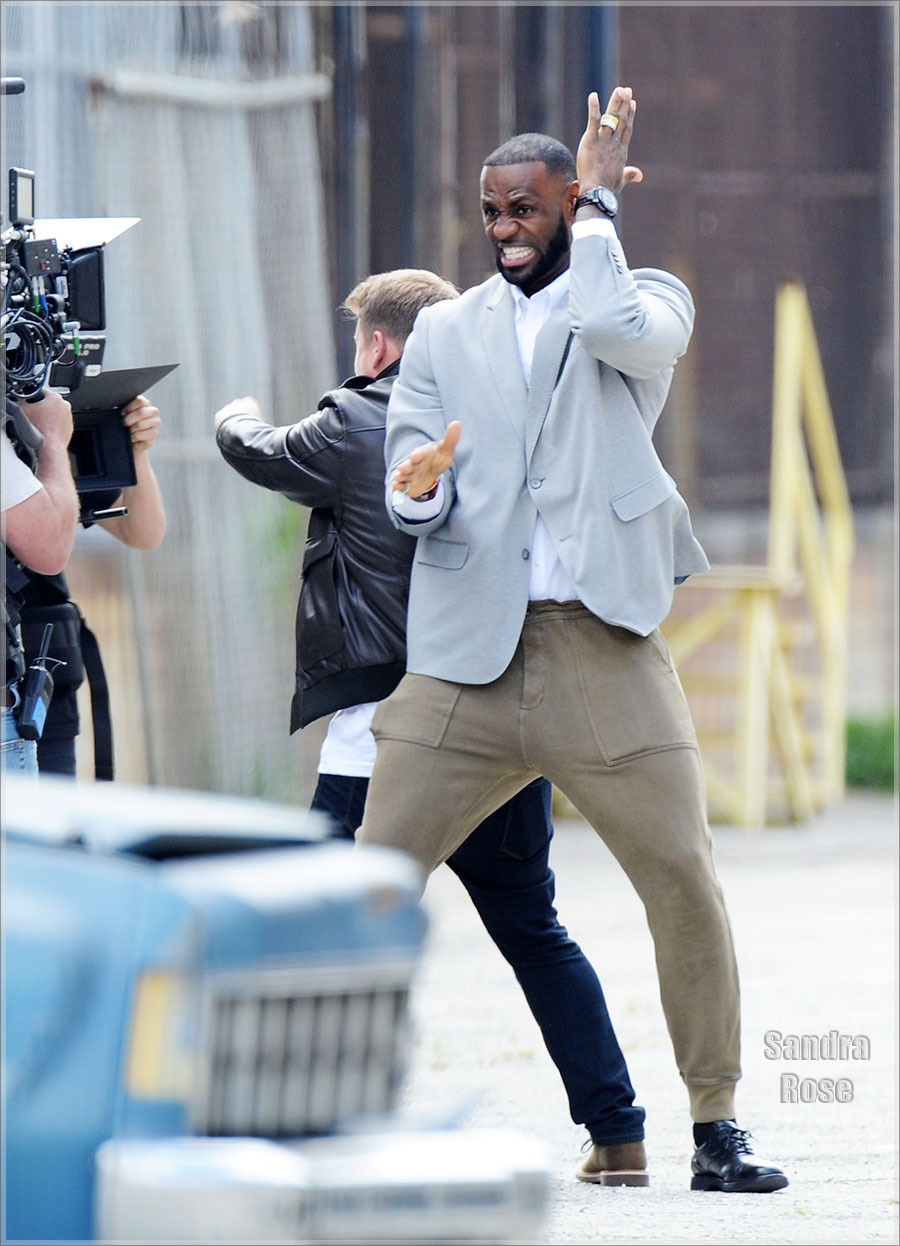 NBA superstar Lebron James, left, and Late Show host James Corden fought off imaginary ninja's during a skit for a Carpool Karaoke segment. Doesn't LeBron look scrumptious in his suit?
The sexy hunk addressed fan outrage after he and teammates Kevin Love and Kyrie Irving sat out Saturday's game between the Cavs and the Los Angeles Clippers. The Clippers rolled over the Cavaliers 108-78.
James blamed the league's back-to-back games schedule for his night off.
"I don't think the NBA can do anything about it. At the end of the day, it sucks at times where certain guys have to rest, but certain guys need rest," James told ESPN's Dave McMenamin, following the Cavs win over the hapless LA Lakers on Sunday.
He added:
"And it's a long, strenuous season and the NBA does a great job of putting the schedule together as best as they can. You're going to have back-to-backs. You're going to have certain games where certain things fall on certain nights, but a coach's job is to figure out a way for their team to compete for a championship, not compete for a game."
Photos by Cousart/JFXimages/WENN.com