Socialites Kanye West and Kim Kardashian were seen arriving at their NYC apartment with daughter North "Nori" West after the whiny tot disrupted yet another NY Fashion Week runway show. It's apparent that little North West is crying out for help. No doubt she has seen and heard things that no child should see and hear at home.
Photos: #JDH Imagez and Sharpshooter Images/ Splash News
Loyal reader 2UrbanGirls sent me this photo of Kanye holding Kim's hand securely as she walked across an icy street in NYC. If you recall, Kanye let his wife stumble on an icy sidewalk while struggling to carry their toddler recently. It's a shame that a blogger had to put him on blast for not being a real man that day. A woman can't teach a boy how to be a man; he must be shown by example. Apparently, there was no father figure in his life to show young Kanye how to be a man.
British chanteuse Rita Ora was spotted heading to a Tommy Hilfiger fashion event for NYFW in New York City on Saturday.
Photos: Felipe Ramales / Splash News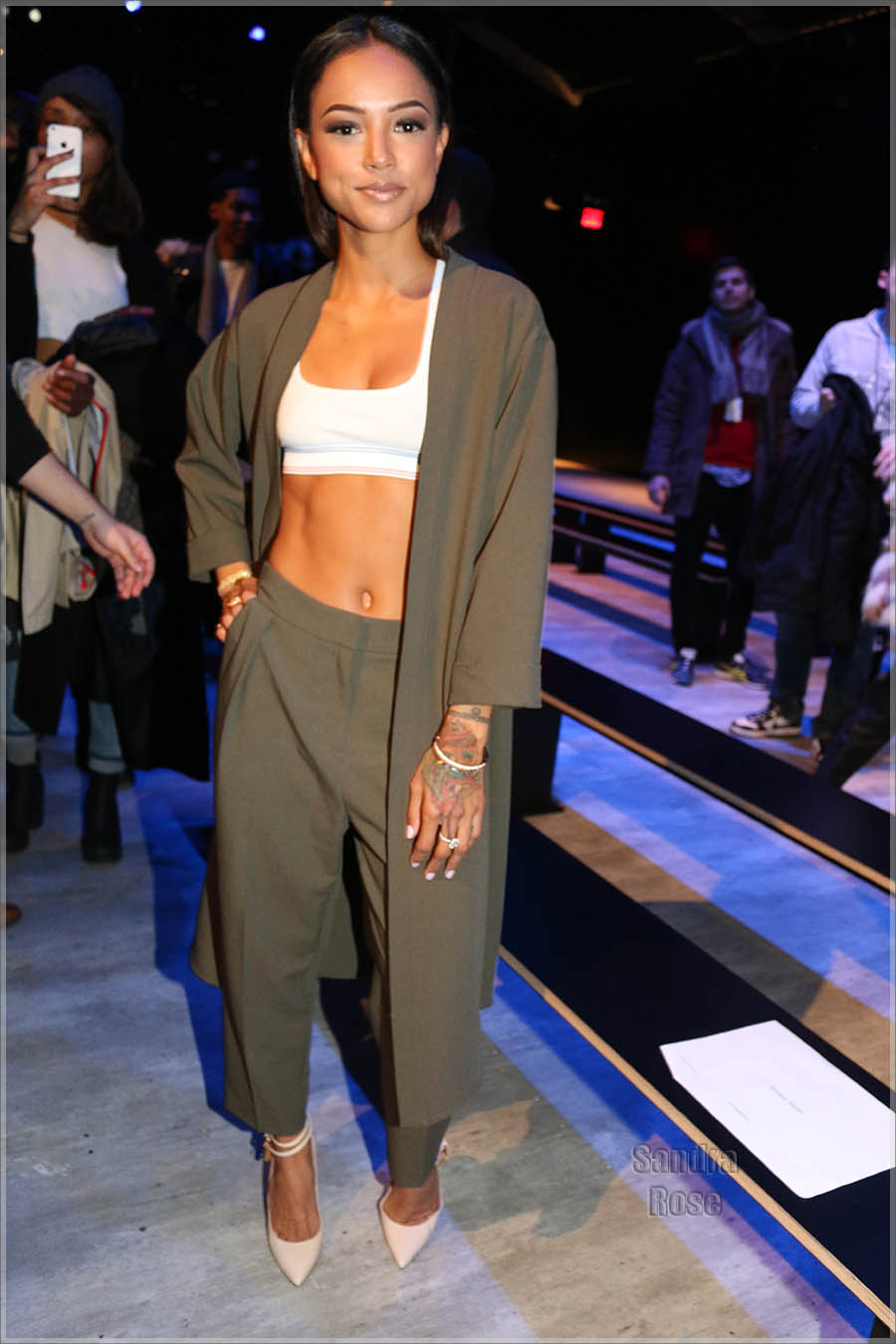 Socialite Karrueche Tran sat in the front row at the Etxeberria runway show as part of NY Fashion Week. It was the only show where she could find a front row seat. I'm told KT was grateful that the designer even knew who she was. After the show Karrueche posed for pictures with an albino model.
Photo: WENN.com