Rapper Iggy Azalea was spotted driving around Beverly Hills in her new Ferrari convertible before heading to a doctors appointment on Thursday.
The 24-year-old Australian abruptly quit Twitter.com this week after unappealing vacation photos of her pitted buttocks surfaced online. Calling Black twitter "evil," Iggy tweeted that she was turning over her Twitter page, with its 4.35 million followers, to her staff to update while she's gone.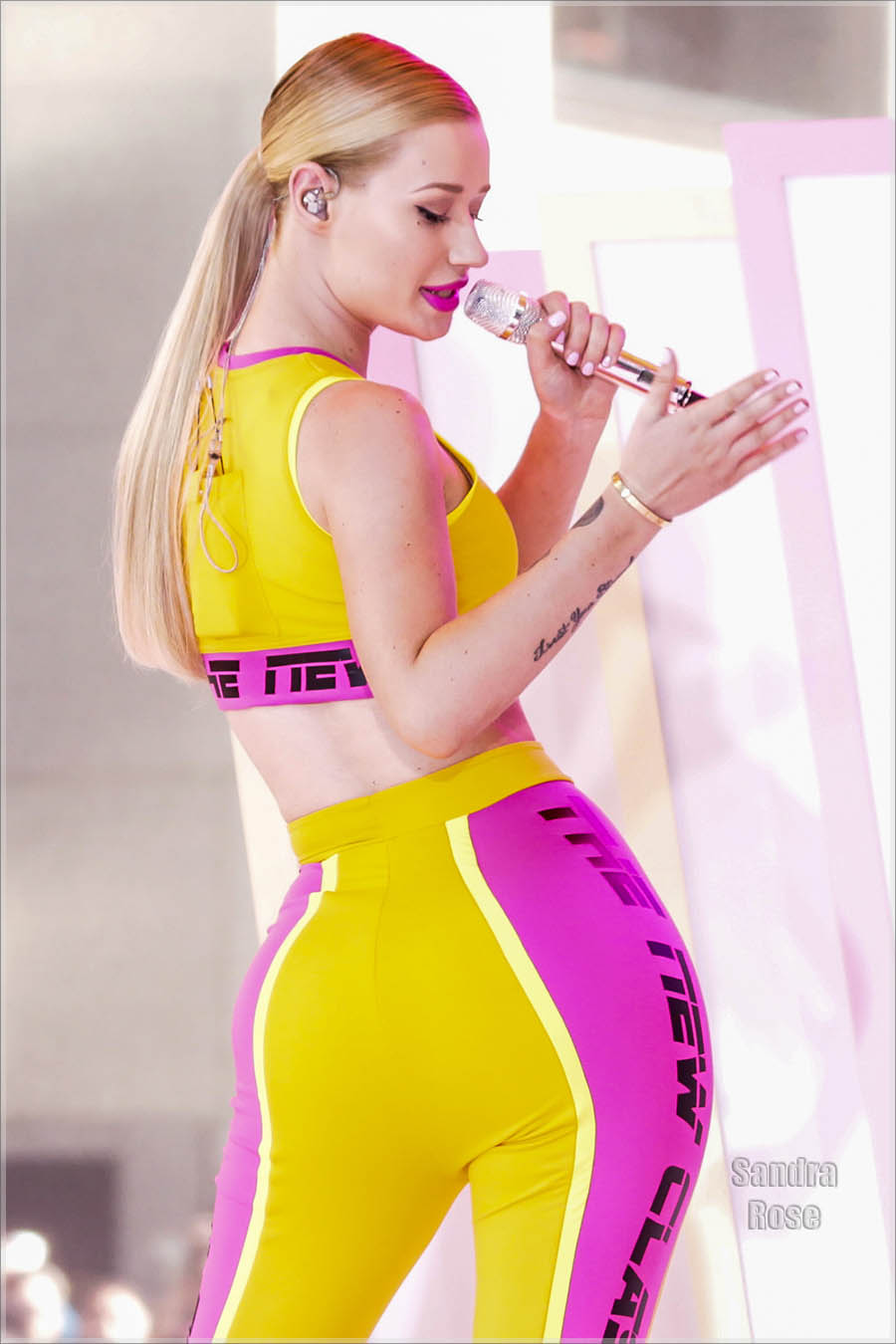 Insiders say Azalea has made numerous trips to exotic locales for discrete butt and hips enhancement procedures to artificially inflate her rear end. The source said Azalea is very insecure about her naturally flat derriere. She doesn't want to be constantly reminded that her butt was flat. The irony that Azalea is artificially enhancing her butt while Nicki Minaj is deflating hers.
Exclusive photos: Fresh/INFphoto.com and WENN.com