Blac Chyna was spotted shopping at a convenience store near her home in Calabasas, hours after she posted photos of her and bestie Kylie Jenner online. Her angry Instagram followers nearly crashed her Instagram page yesterday. According to the paparazzi, the former stripper was not in the mood after a group of Asian tourists mistook her for socialite Karrueche Tran.
Photos: Lek/INFphoto.com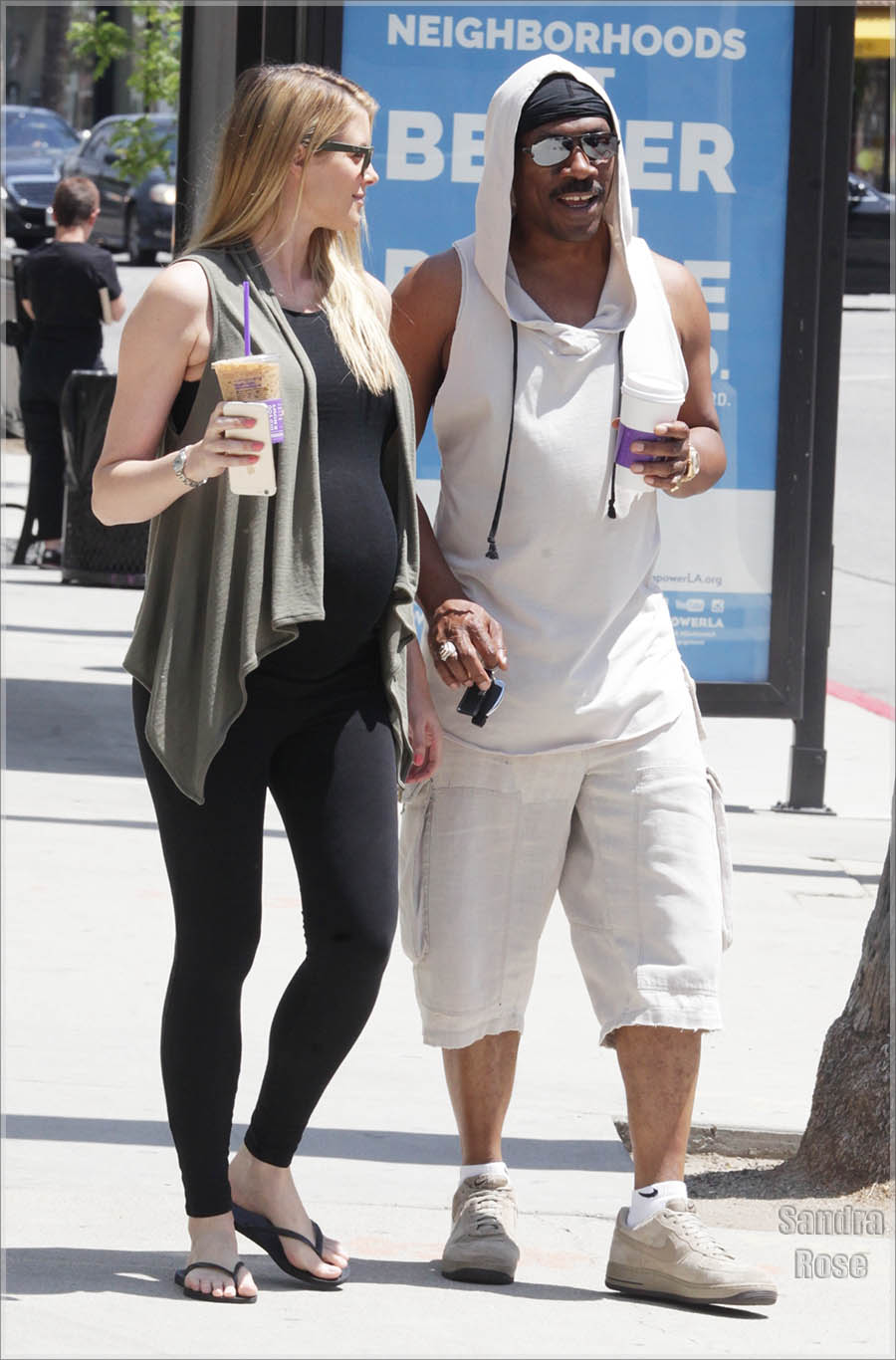 Eddie Murphy and his pregnant life partner Paige Butcher were spotted heading to a java bar to grab coffee together in Studio City on Thursday. Eddie and Paige are rarely seen outside their home unless they are going on a coffee run together. The longtime couple is united in their shared caffeine addiction. They are not alone. Over 30 million American caffeine addicts consume 5 or more cups of coffee per day.
Side effects of caffeine addiction include:
Headache
Fatigue or weakness
Drowsiness
Depression and irritability
Difficulty concentrating
Flu-like symptoms
Nausea and vomiting
Muscle aches
Photos: WENN.com
Formula One racer Lewis Hamilton was spotted carrying a crying baby on his way to lunch with the infant's mother at the Tribeca Grill in downtown New York City. The 31-year-old confirmed bachelor has always said he wants to breed a tribe of children with the right women.
Photos: PapJuice/INFphoto.com