Media personality Lala Anthony flashed a big smile and her wedding ring to let the Instagram thirst buckets know. The 36-year-old mother-of-one was spotted leaving The View in NYC following an appearance as guest co-host. She dressed casually wearing black leggings, a grey long t-shirt and black ankle boots with studs (pun intended).
Photos: Fortunata / Splash News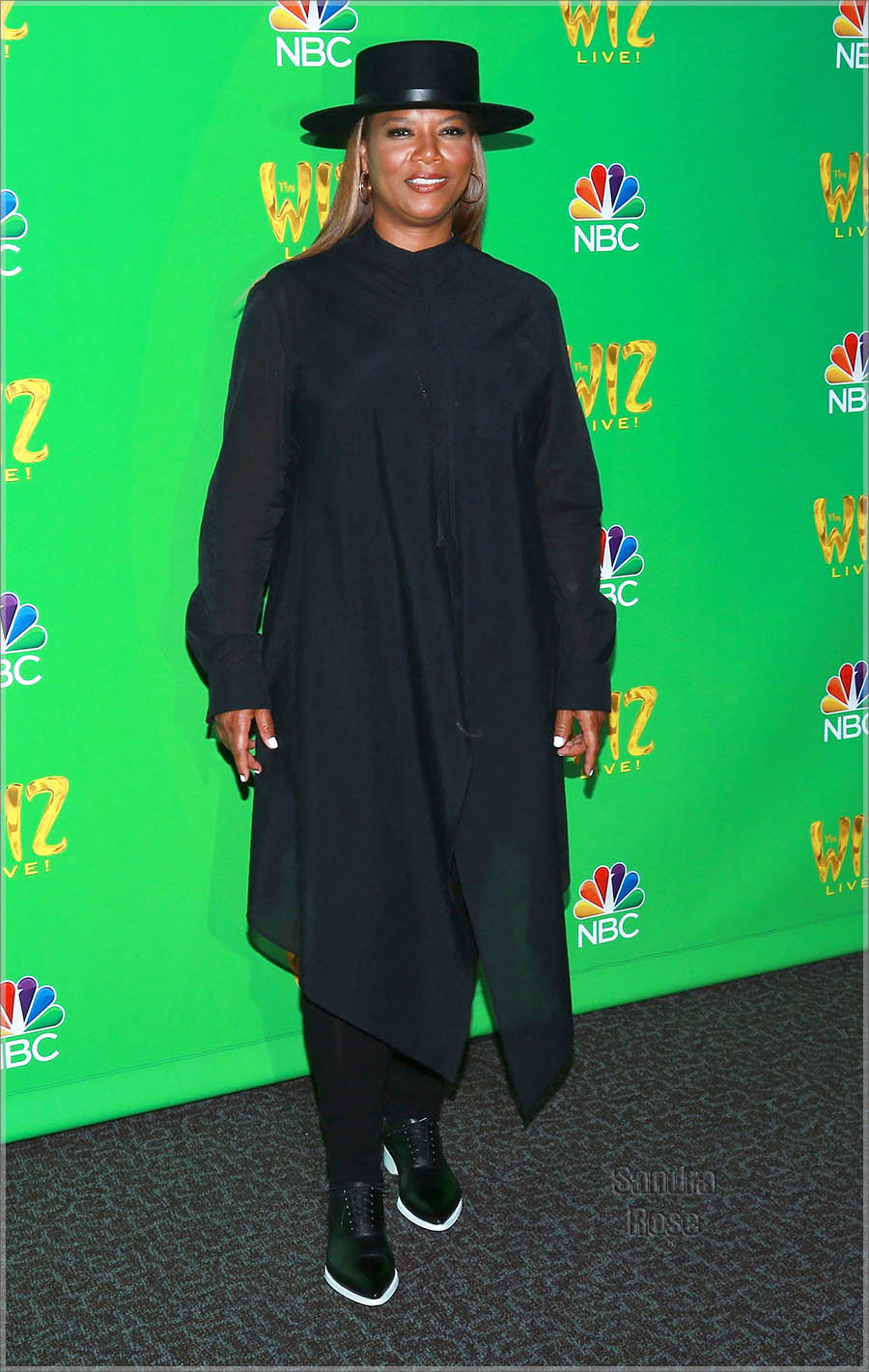 Is Queen Latifah losing weight? The 46-year-old media mogul joined the cast of The Wiz Live! at a Television Academy Event in Los Angeles Wednesday. Also in the house were singer/songwriter NE-YO, Shanice Williams, David Alan, Amber Riley and Elijah Kelley (see gallery below).
Photos: Winston Burris/WENN.com
Raven-Symone flashed a peace sign as she left The View in New York City on Friday. The 30-year-old openly gay host wore a white lace dress/top combo, red plaid shirt, white pants, and Nike sneakers. She was accompanied by her father Christopher Pearman (behind her). Chris gained a lot of weight since I last saw him. He is the reason she is the way she is today (no further comment).
Photos: Fortunata/Splash News