Serena Williams took a taxi in downtown Milan with 2 friends to lunch at an outdoor cafe in Milan, Italy. Serena was seen rubbing her full belly when she left the cafe. She asked the staff to let her and her friends out the back door to avoid the paparazzi. But the paps were waiting for her outside. Can't fool the paps!
Photos: CM/Splash News, INFphoto.com, IPA/WENN.com
Socialite Khloe Kardashian collided into a camera man while filming an episode of 'Keeping Up With The Kardashians' on Tuesday. The camera bumped into Khloe's weave as she left lunch and headed to an appearance at the AOL building in New York City.
Photo: PapJuice/INFphoto.com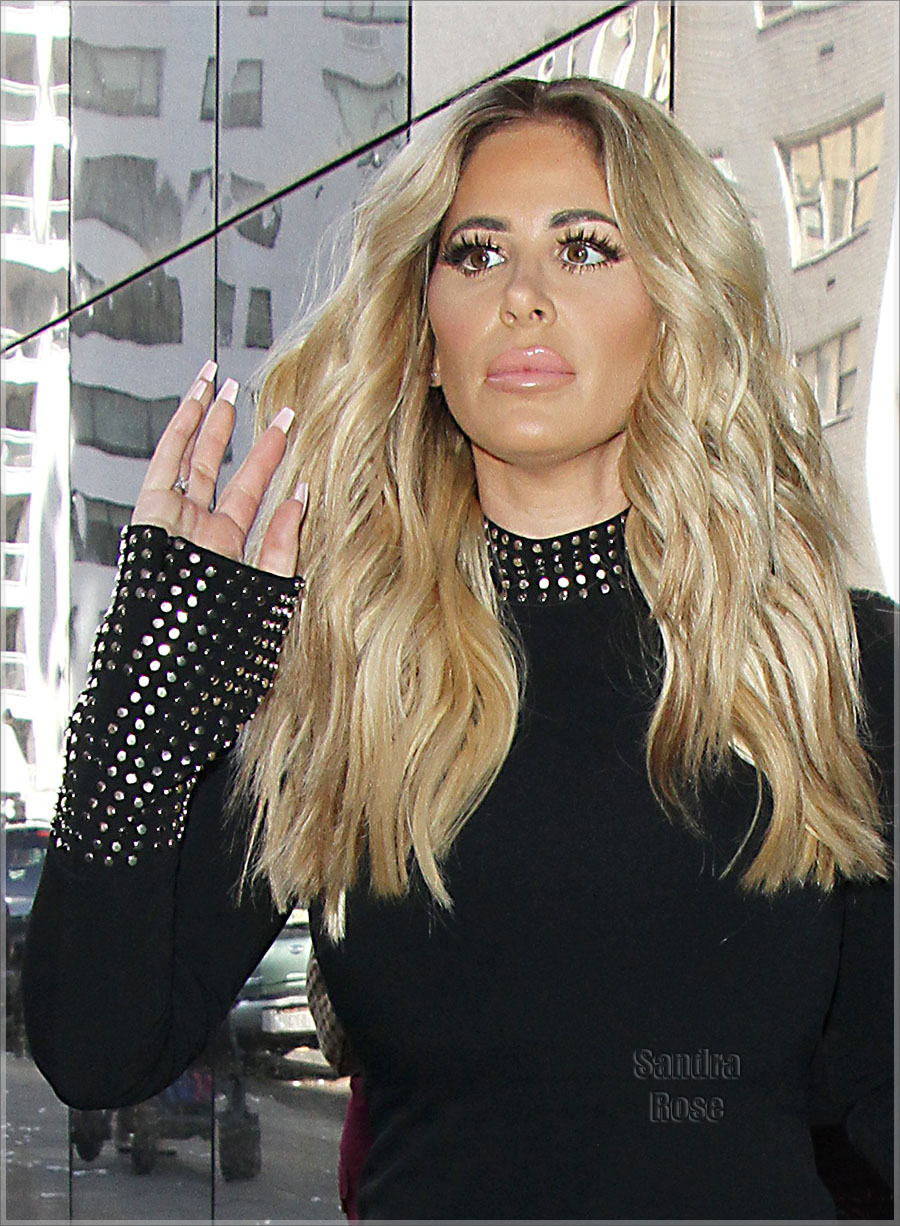 Reality TV star Kim Zolciak and her daughter Brielle Biermann were spotted outside the Good Day NY studios in New York City.
Photos: RWong/WENN.com
Miss USA Deshauna Barber struck a pose in a flaming red dress outside the studios where Good Day NY is taped.
Photo: RWong/WENN.com