Ambassador to Barbados Robyn Rihanna Fenty was one of the dignitaries greeting His Royal Highness Prince Harry in Barbados early Friday. Harry attended the Golden Anniversary Spectacular Mega Concert at the Kensington Oval, in celebration of the tiny island nation's 50th anniversary of Independence. Rihanna, 28, makes her home in New York City now.
Photos: Splash News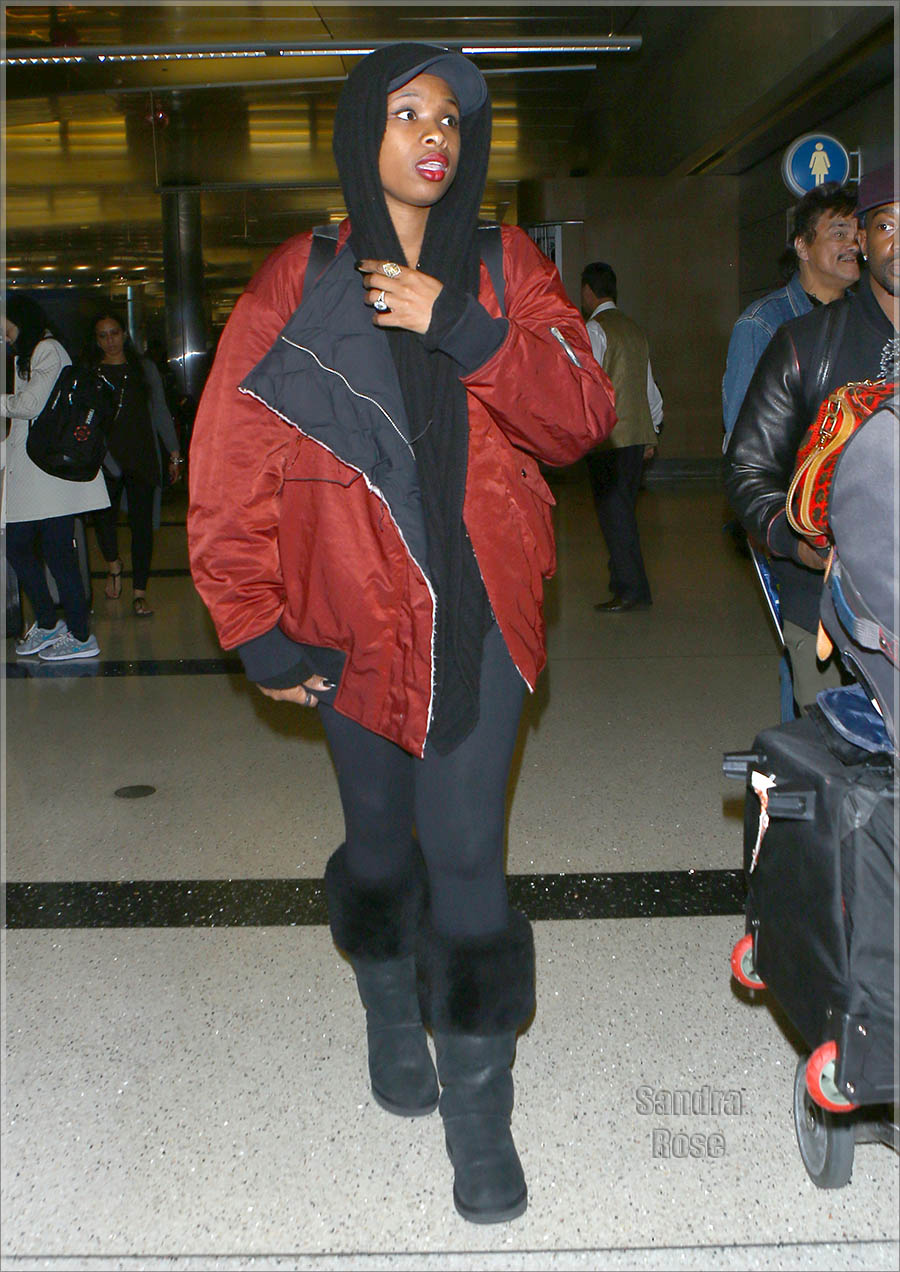 Actress/singer Jennifer Hudson arrived at Los Angeles International (LAX) Airport over the weekend.
Photos: WENN.com
Transsexual actor EJ Johnson dined out at Catch Restaurant in Los Angeles, California.
Photos: SAF / Splash News
First daughter-elect Ivanka Trump was spotted taking her children Arabella Rose Kushner, 5, and Joseph Kushner, 3, to school in New York City on Thursday. The 35-year-old businesswoman was shadowed closely by Secret Service agents. Those innocent looking bystanders are probably undercover Secret Service agents, too. Don't let the shorts and the briefcases fool you. Your auntie was quickly surrounded by casually-dressed agents when I attempted to take photos of a visiting Saudi princess during the Atlanta Olympics. Secret Service agents are trained to blend into the background.
Photos: Jason Winslow / Splash News