Rapper Nicki Minaj was seen wearing a fur coat over a white bikini while filming a new music video with rapper Future in Miami Beach. Many are wondering why Minaj has not responded to Remy Ma's longwinded rap diss. But Minaj is a successful businesswoman with a clothing line in Kmart stores. The 2 women aren't even on the same level. You never battle publicly with someone who has less to lose than you do. That's my opinion. Take it for what it's worth.
Photos: KDNPIX / Splash News
Former First Daughter Malia Obama was all smiles as she cheerfully arrived at work in New York City on Tuesday. Malia reunited with her father, Barack Obama, for dinner over the weekend. It seems she was sad and forlorn over the past 2 weeks because she missed her daddy.
Photos by Edward Opi / Splash News
La La Anthony, left, spotted with a curvaceous friend taking selfies while they where out and about in New York City.
Photos: Felipe Ramales / Splash News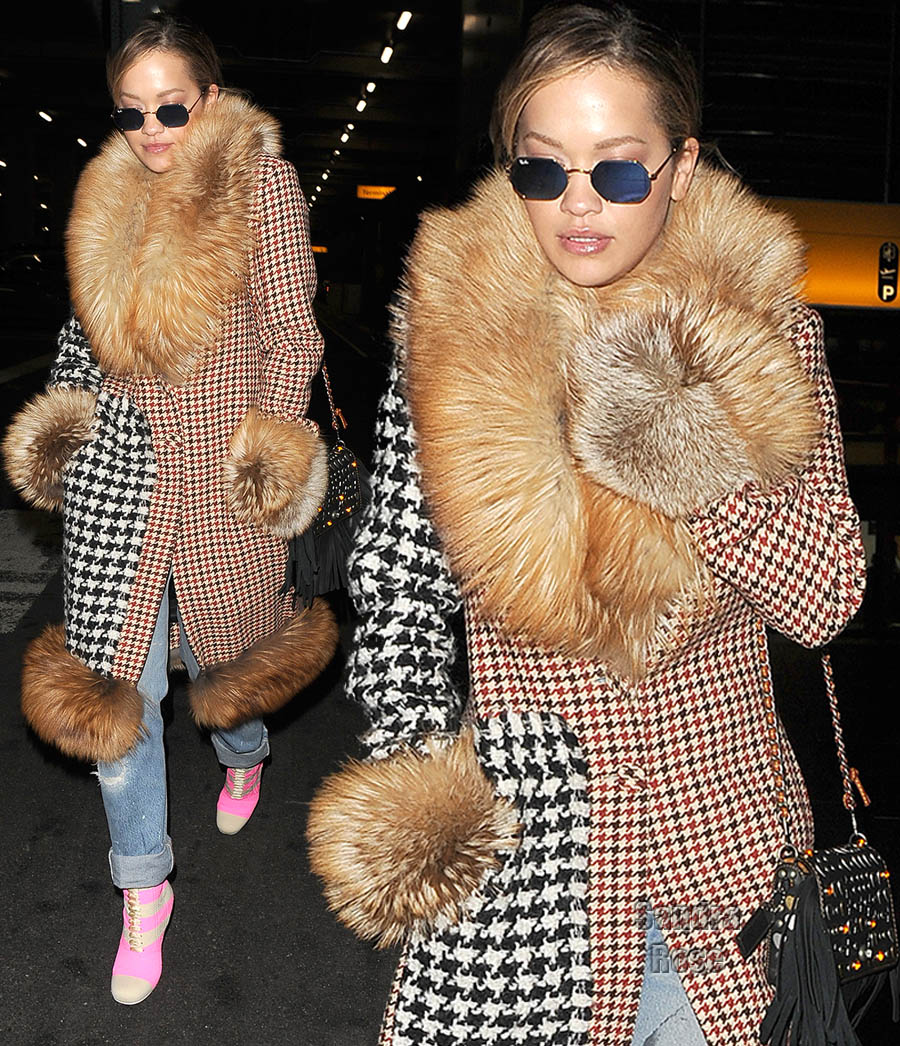 British chanteuse Rita Ora was spotted arriving at Heathrow airport. She wore a stylish fox fur coat by Ellery, the Australian brand that caused outrage last month, after admitting to using real fur in their products. They originally said they would stop killing small animals for their fur. The coat costs £5000, and Rita seemed to have no issue wearing it.
Photos by Will Alexander / WENN.com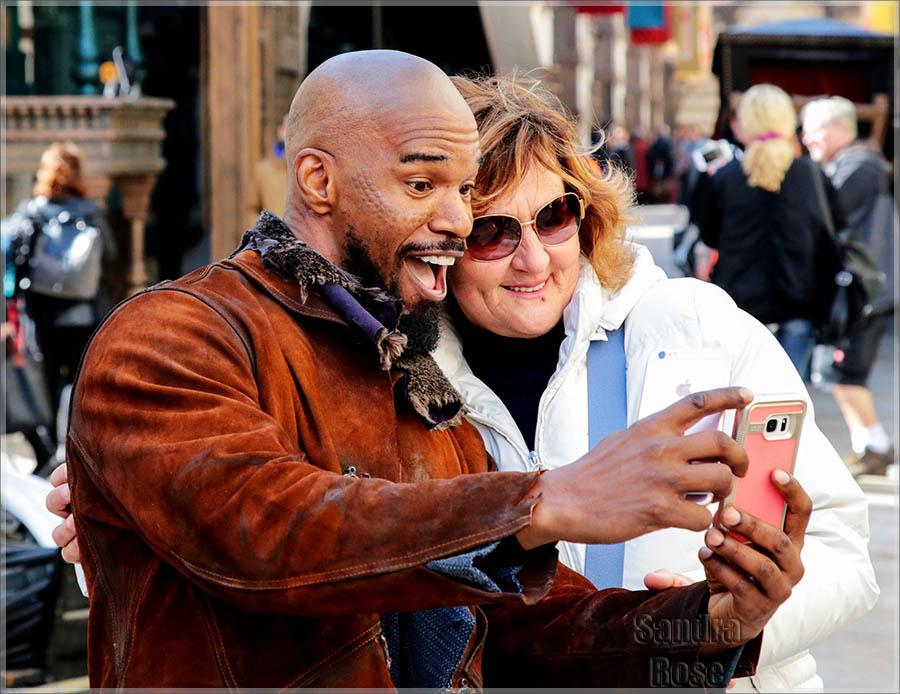 American actor Jamie Foxx posed for a Selfie with an excited fan on the set of 'Robin Hood: Origins' in Dubrovnik, Croatia early Tuesday. Foxx plays Little John in an inclusive and diverse remake of the classic story Robin Hood.
Photos by WENN.com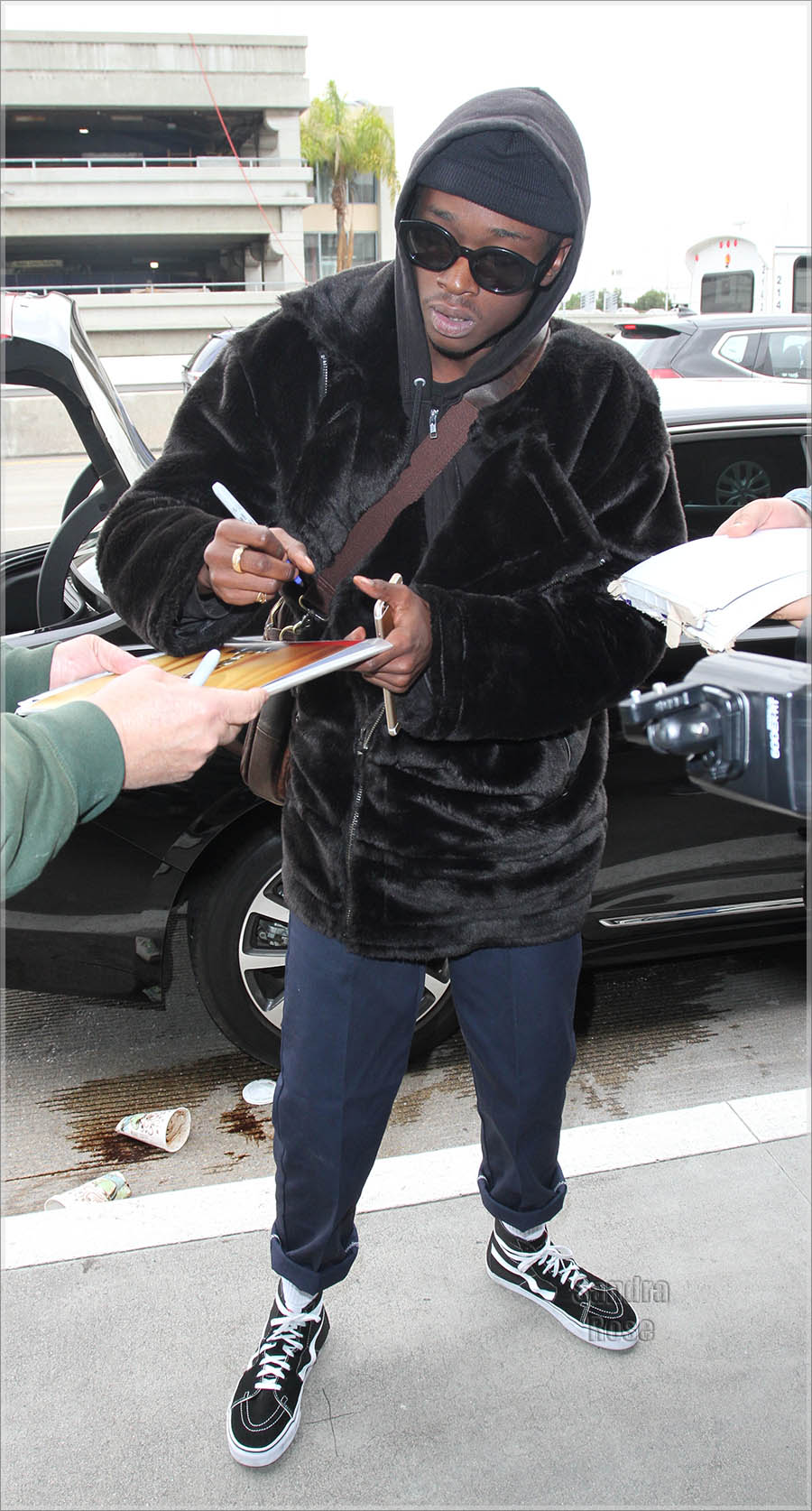 Moonlight star Ashton Sanders was seen arriving at Los Angeles LAX Airport on Monday.
Photos by WENN.com