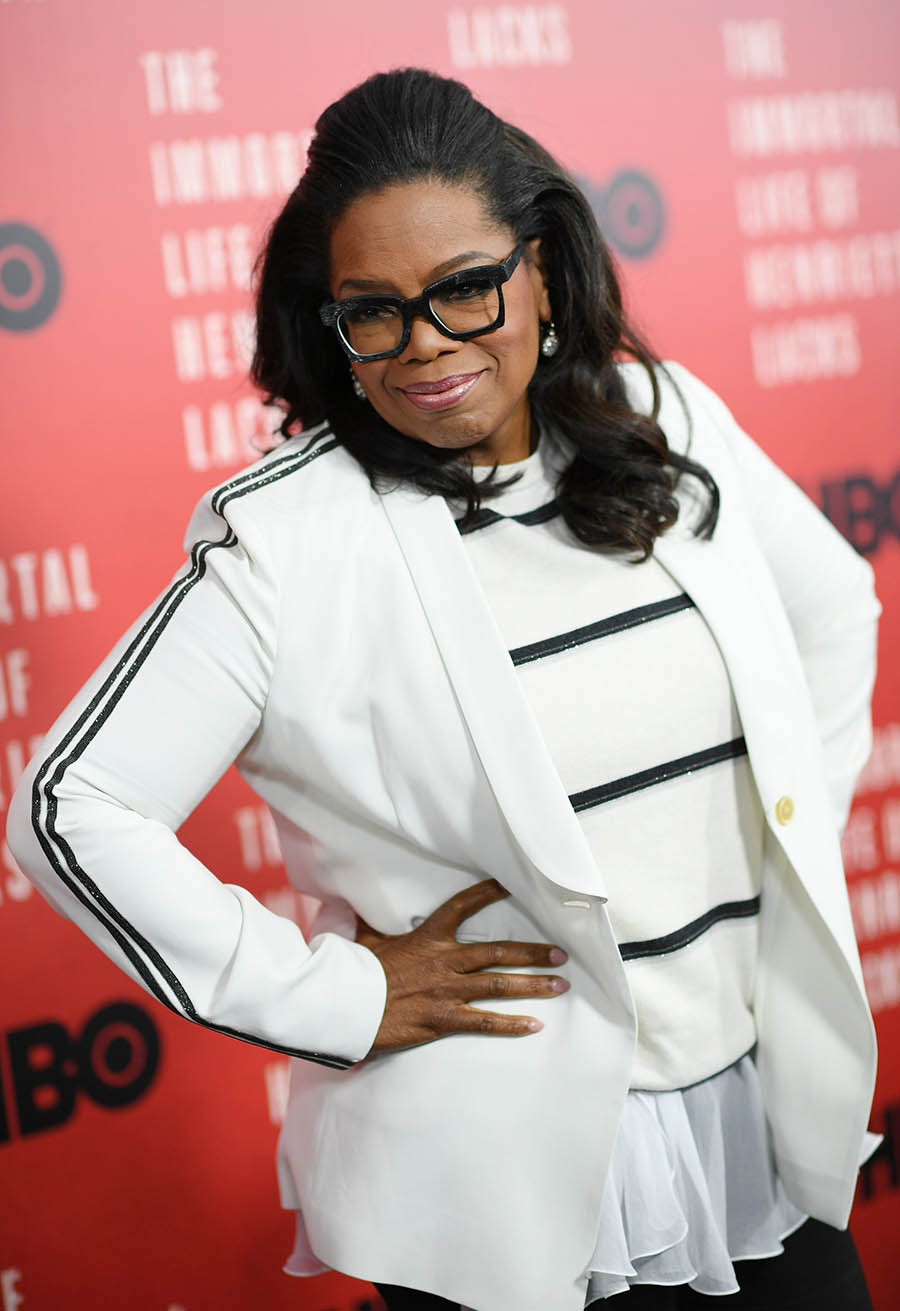 Oprah Winfrey attended the New York premiere of her executive produced HBO documentary, The Immortal Life of Henrietta Lacks, on Tuesday. The documentary tells the story of Henrietta Lacks' unique "immortal" cancer cells that were used in the testing and research for many medical breakthroughs.
Oprah, who plays Lacks' daughter, Deborah, said the role left her feeling "intimidated".
"This story is about a daughter's yearning," said Oprah, 63. "Her longing to know who she is and to find her own identity through the identity of her mother. If she can figure out who her mother is, she will know who she is. She can find herself through that."
"It's rare that I feel intimidated, but I felt intimidated," she added.
Deborah was a baby when her mother died of cervical cancer in 1951 at age 31. A doctor noticed the unique ability of Henrietta's cervical cancer cells to replicate faster and live longer than other cancer cells.
All cancer cells replicate rapidly. But Henrietta's cancer cells lived a few days longer than normal.
The doctor grew the cells in a lab and sent the cells to other scientists to be used in their tests. He named the new line of cells HeLa cells -- using the first two letters in Henrietta's first and last names.
Eventually scientists grew 20 tons of Henrietta's cancer cells.
Photos by Shannon Stapleton / Reuters / Splash | Johns PKI/Splash News