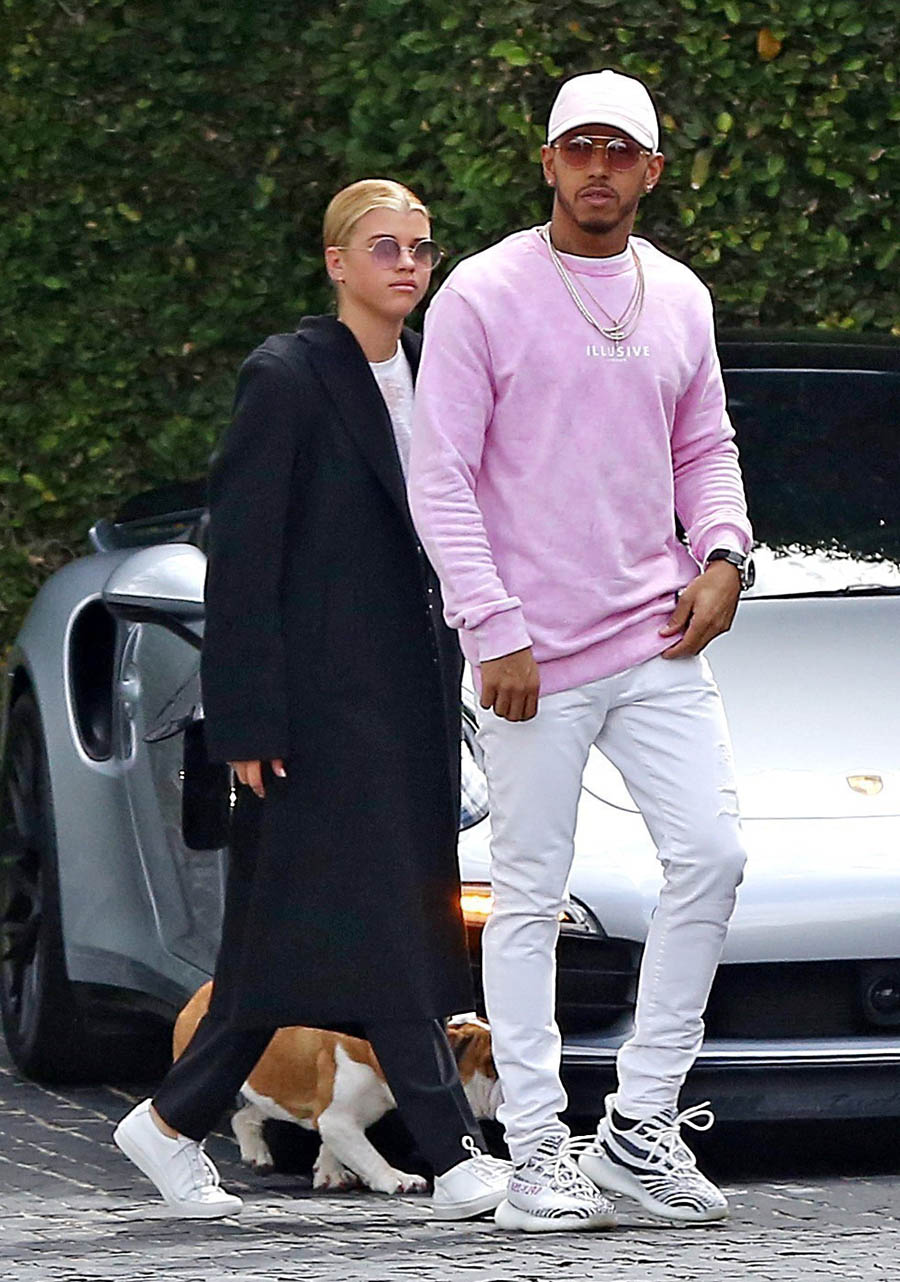 Sofia Richie has a new man. The 18-year-old model and socialite is currently dating Formula 1 race car driver Lewis Hamilton. Sofia has a loving father, pop icon Lionel Richie, who should be a little concerned about this pairing. Lewis isn't exactly a one-woman man.
Photo by BACKGRID
On Tuesday, Sofia was seen rocking an Adidas Originals by Alexander Wang track suit. The Adidas AW originals soccer jersey is made of 100% polyester with knit crew neck style collar and signature 3 stripes on the sleeves (retail $110). The Adidas Originals by Alexander Wang AW Icon Track Pant retails for $210.00.
What do you think of teenage Sofia dating a 32-year-old man?
Photos WENN.com