Rihanna was spotted leaving her New York apartment on her way to the studio. The 29-year-old Bajan singer dressed casually in an oversized Buju Banton t-shirt, skinny jeans and a Dior monogram speedy.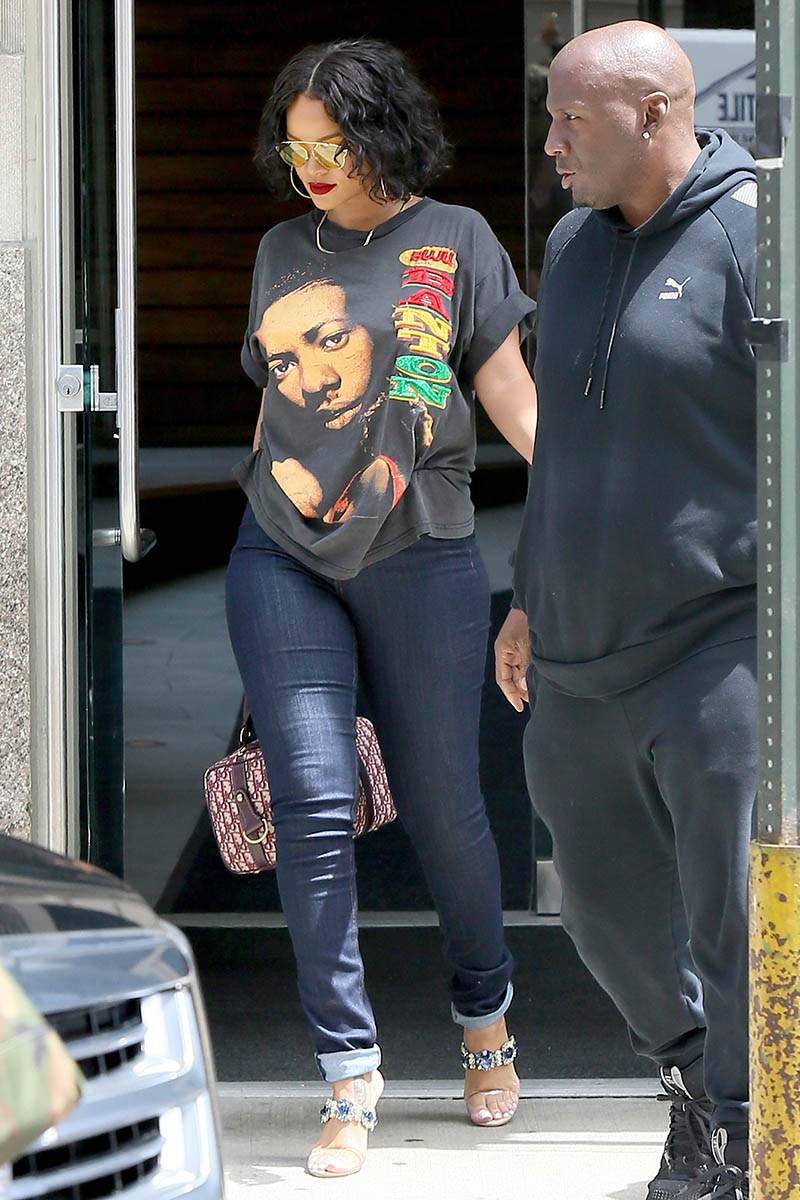 During an interview at the 69th annual Parsons Benefit in New York earlier this week, Rihanna said she is always searching for "new, energetic" fashion to fill the empty void inside her.
"I get bored really quickly," she admitted to Instyle.co.uk. "I have A.D.D. (Attention Deficit Disorder), even when it comes to fashion, so I always want to find something new, energetic, something that provokes something in me that's exciting. There's the greats, and they'll never not be great, but you always want to find the next."
Photos by Splash News, Backgrid