Usher Raymond was spotted paddle boarding in Maui, Hawaii with several young women, none of whom are his wife. Usher and his former manager, Grace Raymond were recently spotted vacationing in Mexico in March, but they haven't been seen together in public since.
Photo by starsurf/Splash News
The hunky 38-year-old crooner frolicked in the surf with one young woman and then paddle boarded with a muscular young lady in a hot pink bikini.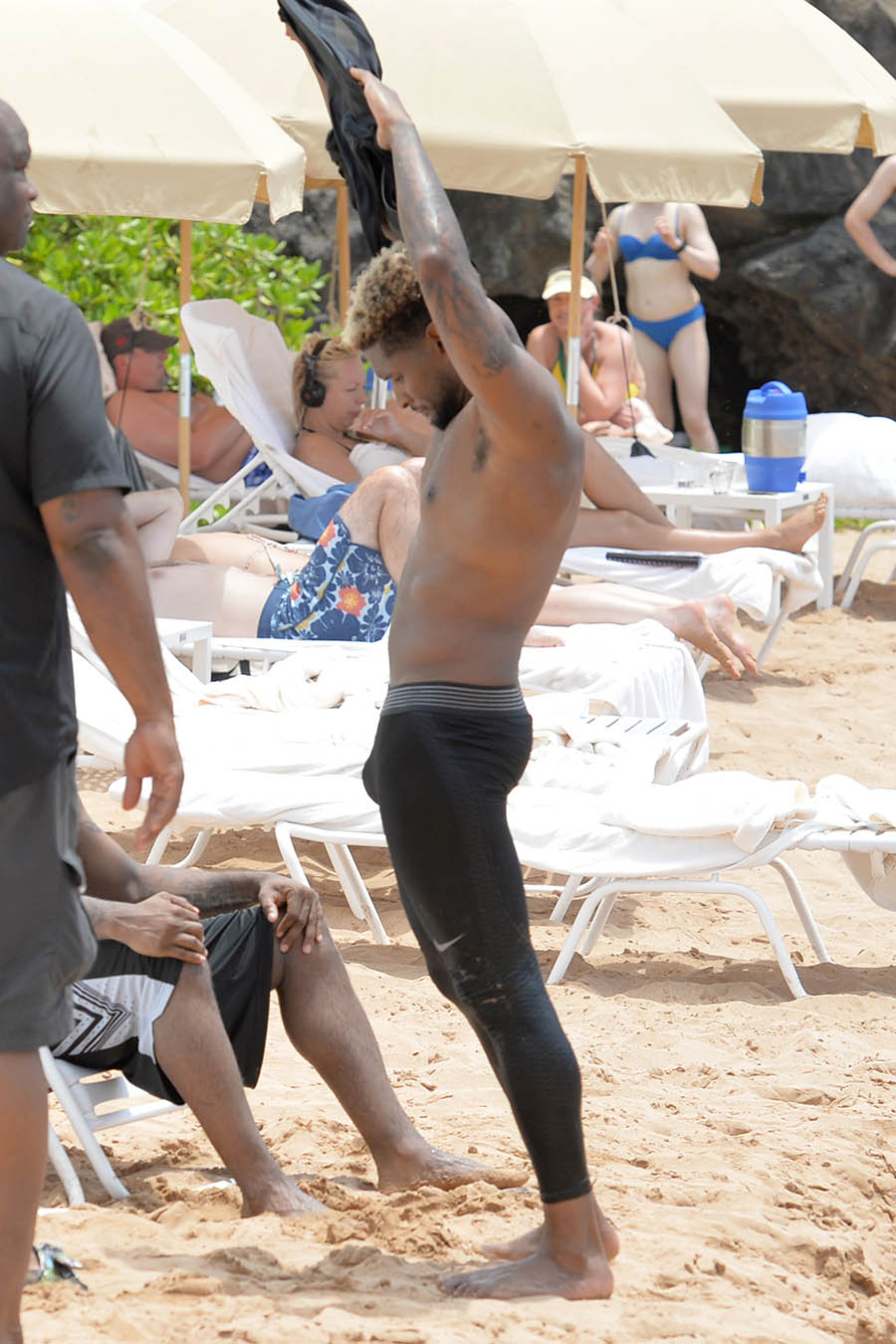 He was later seen taking a whiz in the weeds near the beach and ripping off his t-shirt and tank top to reveal his rippled abs to his crew of hard legs.
Photo by Stewy / Pule / FlightRisk / BACKGRID