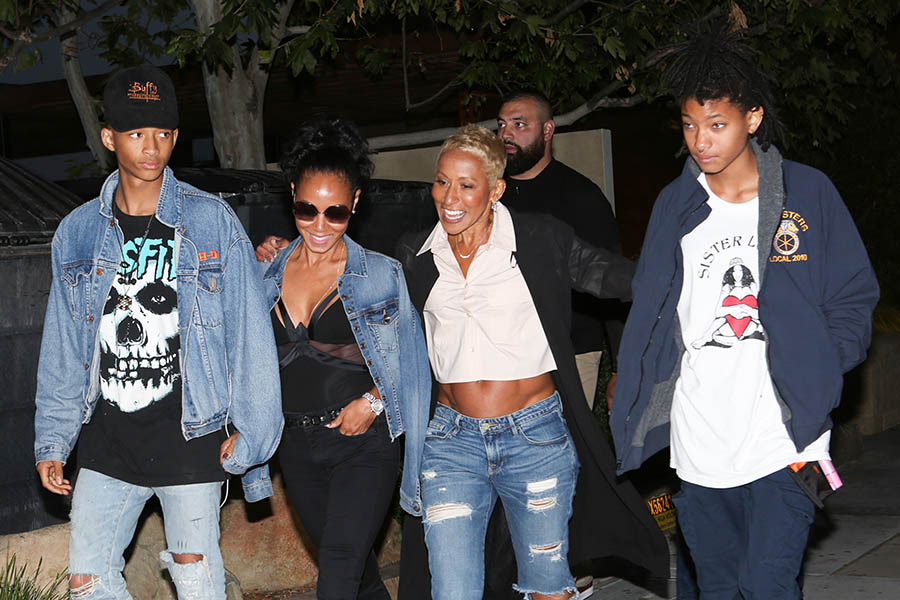 Jaden Smith, Jada Pinkett Smith, grandmother Adrienne Banfield-Jones, and Willow Smith went out to dinner to celebrate Mother's Day at Nobu seafood restaurant. Adrienne tied the knot last year at 63. Her granddaughter Willow, 16, added a touch of color on her wrist to reflect her LGBT lifestyle.
Photos: EVGA / 4CRNS / BACKGRID
Kim Kardashian and her sister Khloe Kardashian at the NBC Universal Upfront Presentation at Radio City Music Hall in New York City New York. Kim's assistant, Stephanie Shepherd, opened up to PEOPLE mag about working for Kim and Kanye West.
"I think people would be surprised to know how funny Kanye is. Do people know that he's funny?" Shepherd told PEOPLE. "I know everyone thinks he's so deep and serious, but he's also so funny, like he has me rolling laughing, and sometimes I'm like, 'Is this inappropriate that I'm laughing so hard?' But he's just so f—in hilarious, he has these one-liners, and he's just so unfiltered, he makes me laugh so hard. But he's also truly the hardest working man I've ever met." She said Kanye is taking time off following his mental breakdown in 2016.
Photos by Johns PkI / Splash News