Entertainment mogul Jada Pinkett Smith was spotted leaving the Jimmy Kimmel Live studio in Hollywood on Thursday. The size queen accessorized with a croc Hermès Hac 50cm weekend bag.
Photo by PressPhotoBank.com/Splash News
Rapper 2 Chainz announced he was dropping his plan to run for mayor of Atlanta. The 39-year-old, 6'-5" rap artist, whose real name is Tauheed Epps, said "I would win, easily, but I didn't meet a few of the pre-requisites as far as staying in the same county I grew up in, and things of that nature, so I saved them (from embarrassment)."
Photo by Fortunata/Splash News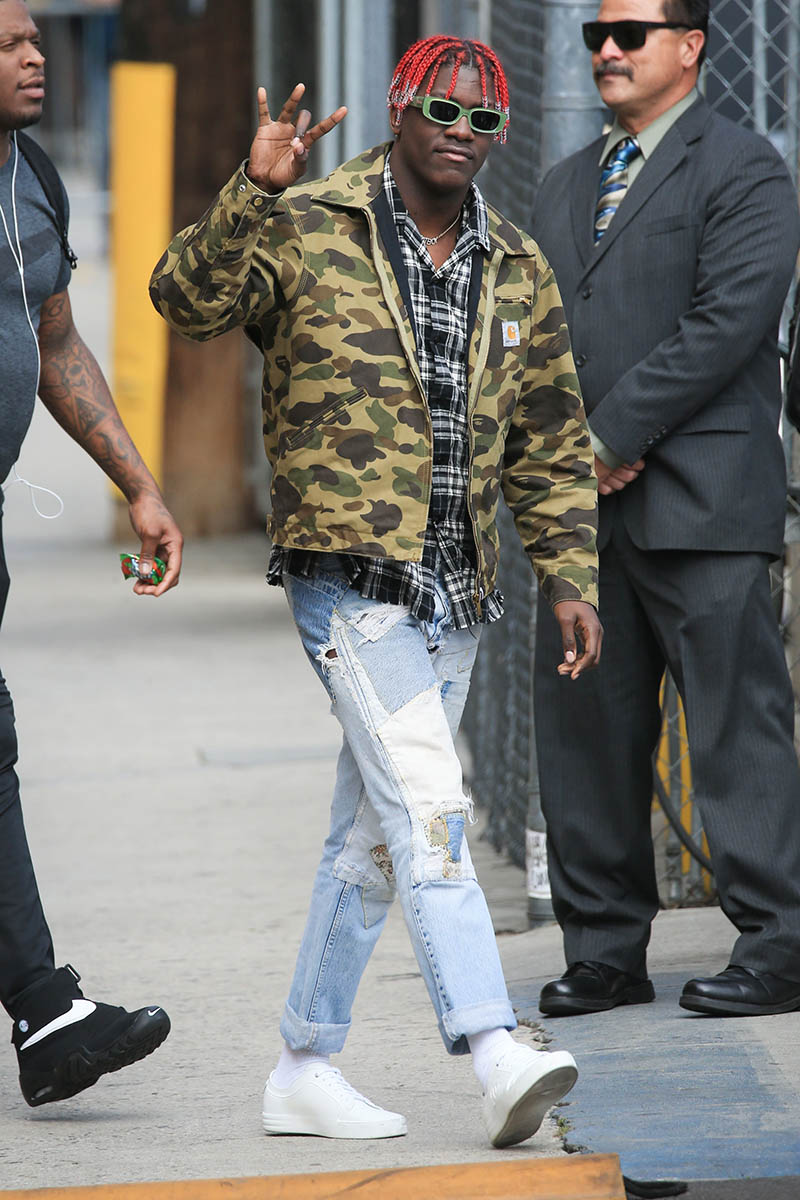 Rapper Lil Yachty is cool in camo as he arrived at the Jimmy Kimmel Live studio in Hollywood.
Photo by Backgrid
NBA star Russell Westbrook had lunch with friends in Beverly Hills, Ca. on Thursday.
Photo by Zodiac/ Splash News