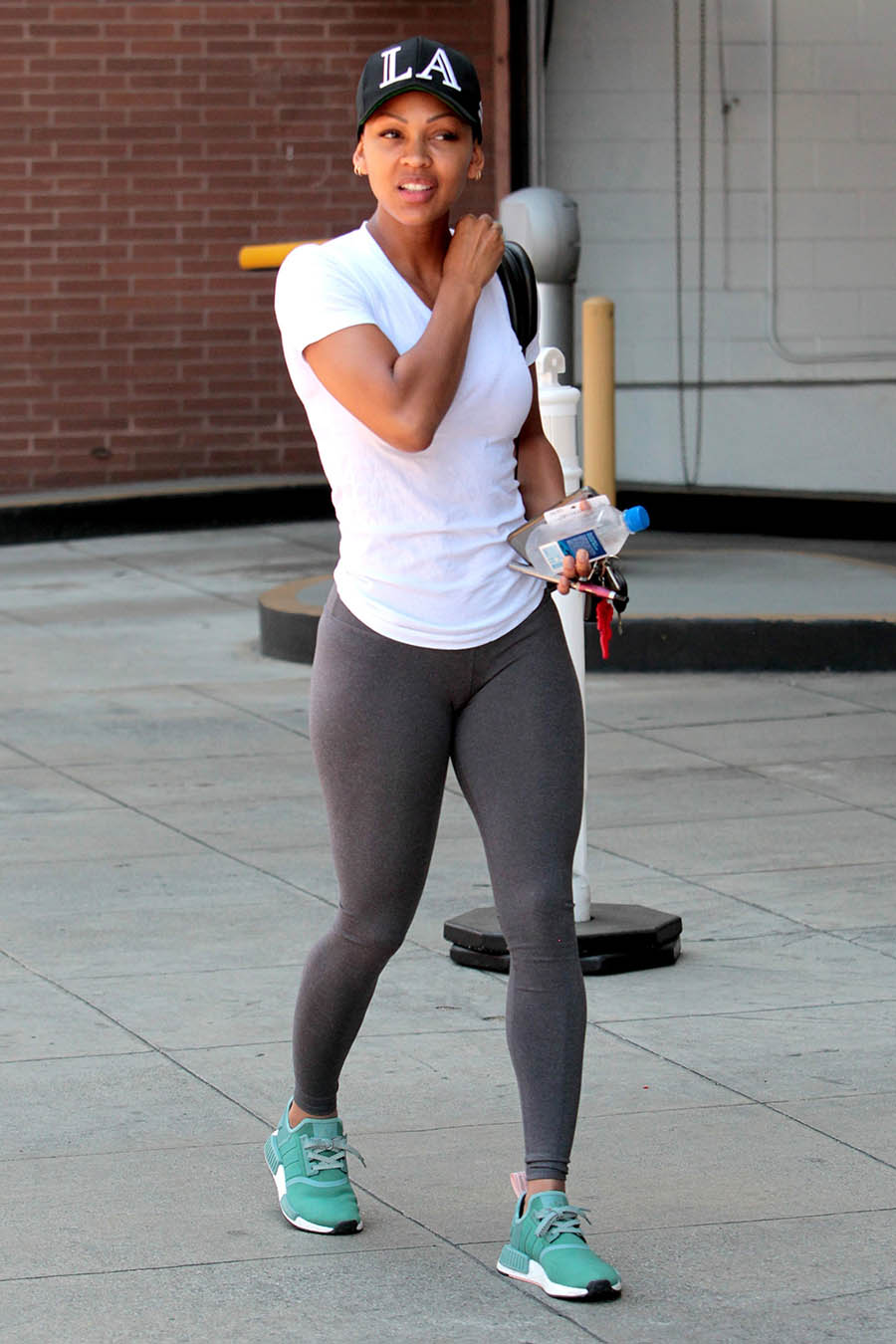 Actress Meagan Good was spotted arriving at a hair salon in Beverly Hills. Meagan spoke her mind on the news that former President Barack Obama asked a Caucasian woman to marry him before he met Michelle Obama. "Oh… Nice," Meagan responded. Then she suggested that if Barack Obama had married his white ex-girlfriend, it wouldn't have killed him at the polls. Obama's ex-girlfriend, Sheila Miyoshi Jager, claims was "hell-bent on marrying an African-American woman to benefit his political career." But we already knew that.
Photos by BACKGRID, Splash News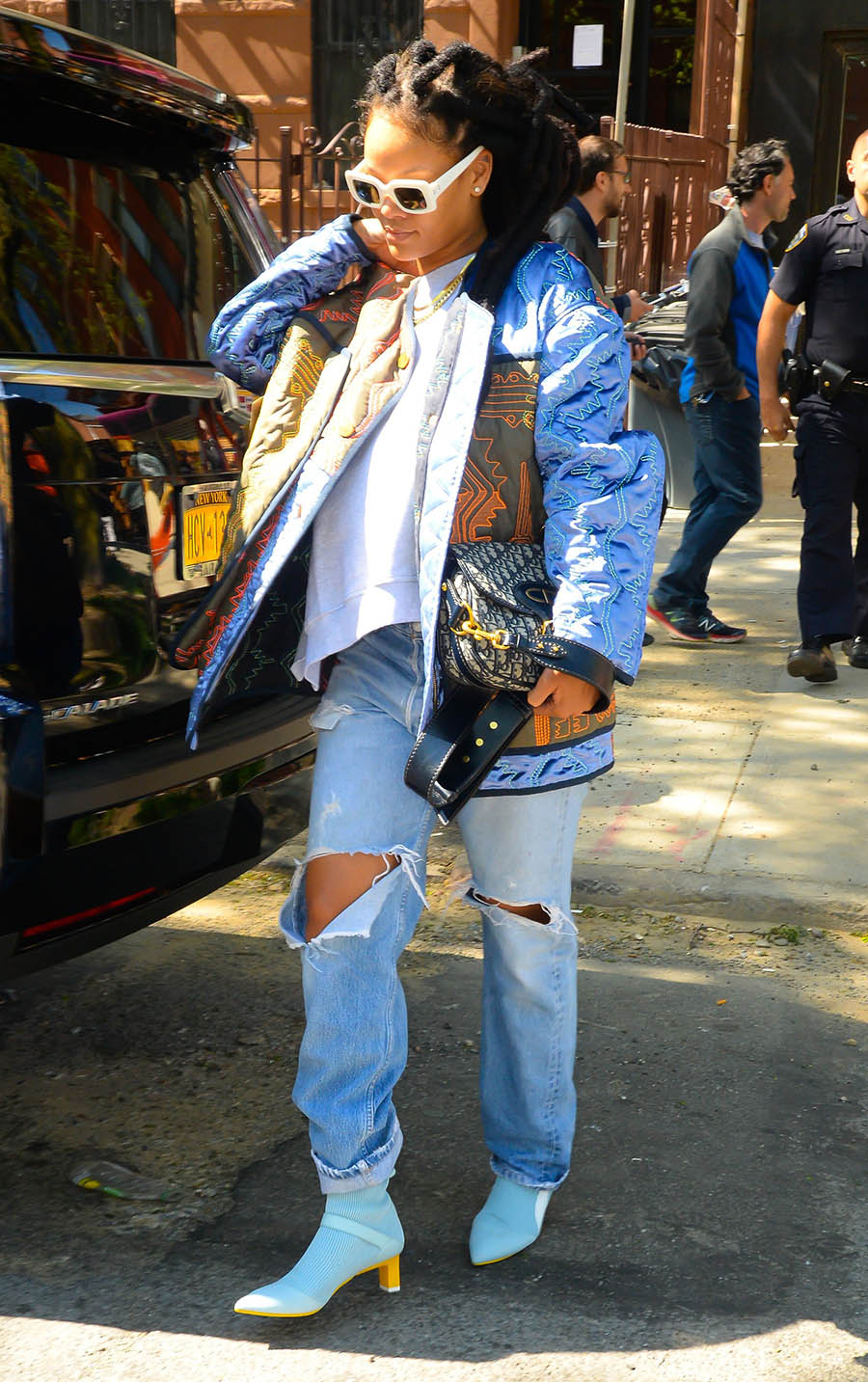 Rihanna was spotted arriving on set of her current movie Ocean's 8 in New York City. She accessorized her denim outfit with sky blue Puma X Fenty boots.
Photos by Allan Bregg / Splash News
On Wednesday, the bisexual singer waved to a group of school kids screaming her name during the school lunch break while she heads back to the set.
Photos by Allan Bregg / Splash News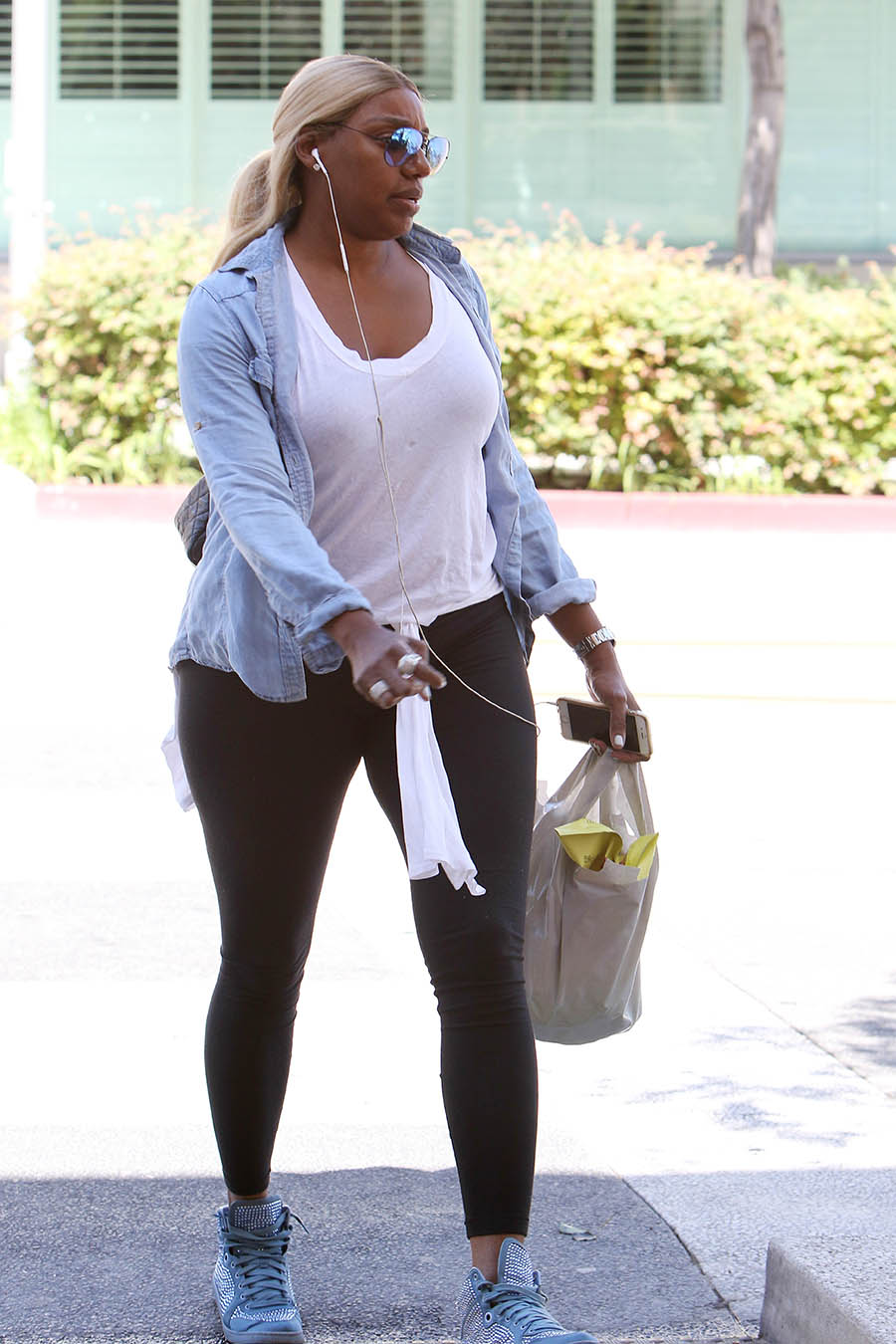 Reality show star NeNe Leakes is just like you. The entrepreneur spent the afternoon shopping and running errands while out & about in Beverly Hills on Thursday.
Photo by BACKGRID