Pretty ladies Nicole Murphy, left, Lisa Rinna, center, and Sharon Stone got all spruced up to attend the Associates for Breast and Prostate Cancer Annual Mothers Day Luncheon at the Four Seasons Hotel in Beverly Hills, CA. Nicole is a 49-year-old mother-of-5; Lisa, 53, is a mother-of-2; and Sharon, 59, is a mother-of-3.
Photos by Splash News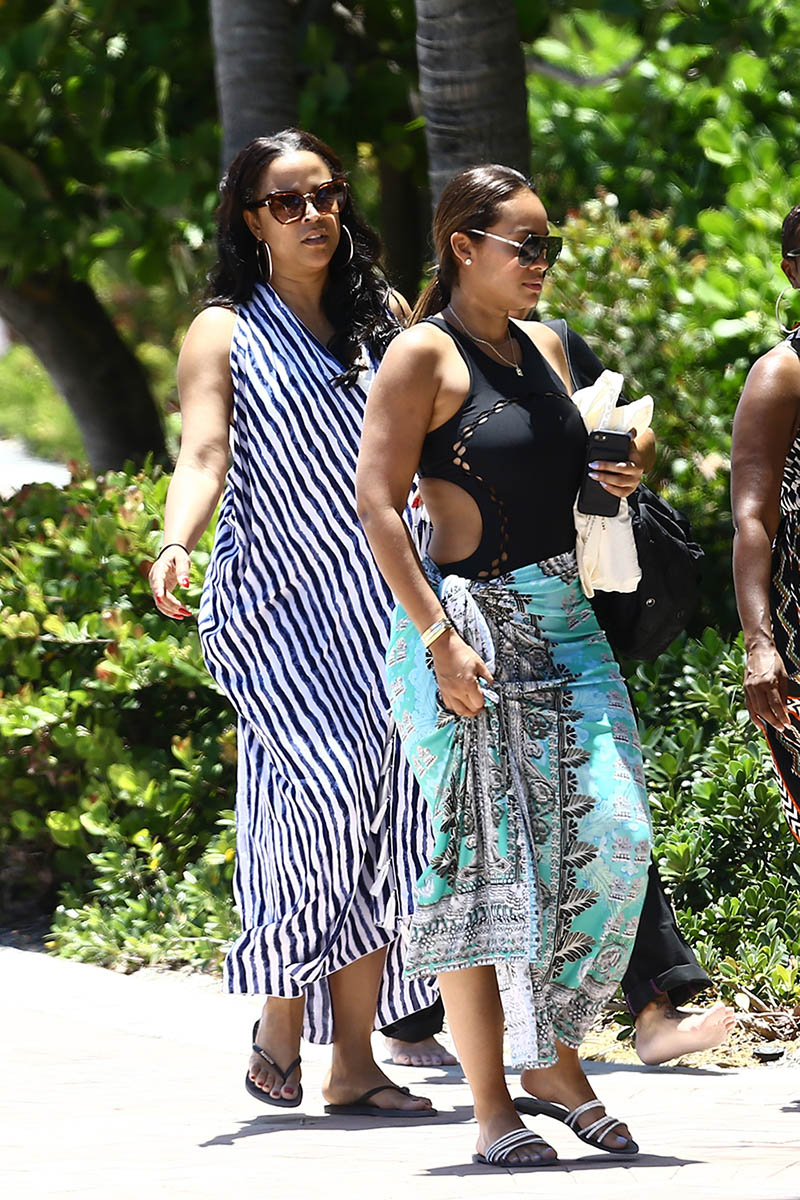 Reality TV star Evelyn Lozada, right, enjoyed a day off with her friends on the beach in Miami, Florida on Wednesday. The women sought relief from the sun under a large umbrella before returning to their hotel.