Bill Cosby's TV daughter Keshia Knight Pulliam shared a laugh as they arrived at Federal Court in Pennsylvania on Monday morning. The elderly comedian has been accused of raping more than 40 women over the span of 4 decades. Cosby has vehemently denied wrongdoing. A jury is expected to acquit the beloved jokester.
Photo by Elder Ordonez/Splash News
Meanwhile, the 38-year-old single mom has legal problems of her own in Atlanta, where she asked a judge to put her baby daddy, Ed Hartwell behind bars until he catches up on late child support payments for their infant daughter Ella Grace. The former NFL player insists he is eager to pay child support. He has asked a judge to grant him joint custody of their daughter.
Photo by Elder Ordonez/Splash News
Khloe Kardashian showed off her new geometric blonde haircut at LAX as she prepared to fly to Cleveland to attend games 3 and 4 of the NBA Finals to support her boyfriend Tristan Thompson.
Photo by Jaxson/Splash News
Actress/comedienne/singer Tichina Arnold and estranged husband Rico Hines were spotted dining together at Catch restaurant in West Hollywood. The two remain friends after splitting due to his promiscuous ways. Tichina and Rico co-parent their 13-year-old daughter. It's always nice when black parents can put their differences aside for the sake of their children. The 47-year-old single mom rents a house around the corner from me when she's filming her TV series Survivor's Remorse.
Photographer Group/Splash News, Backgrid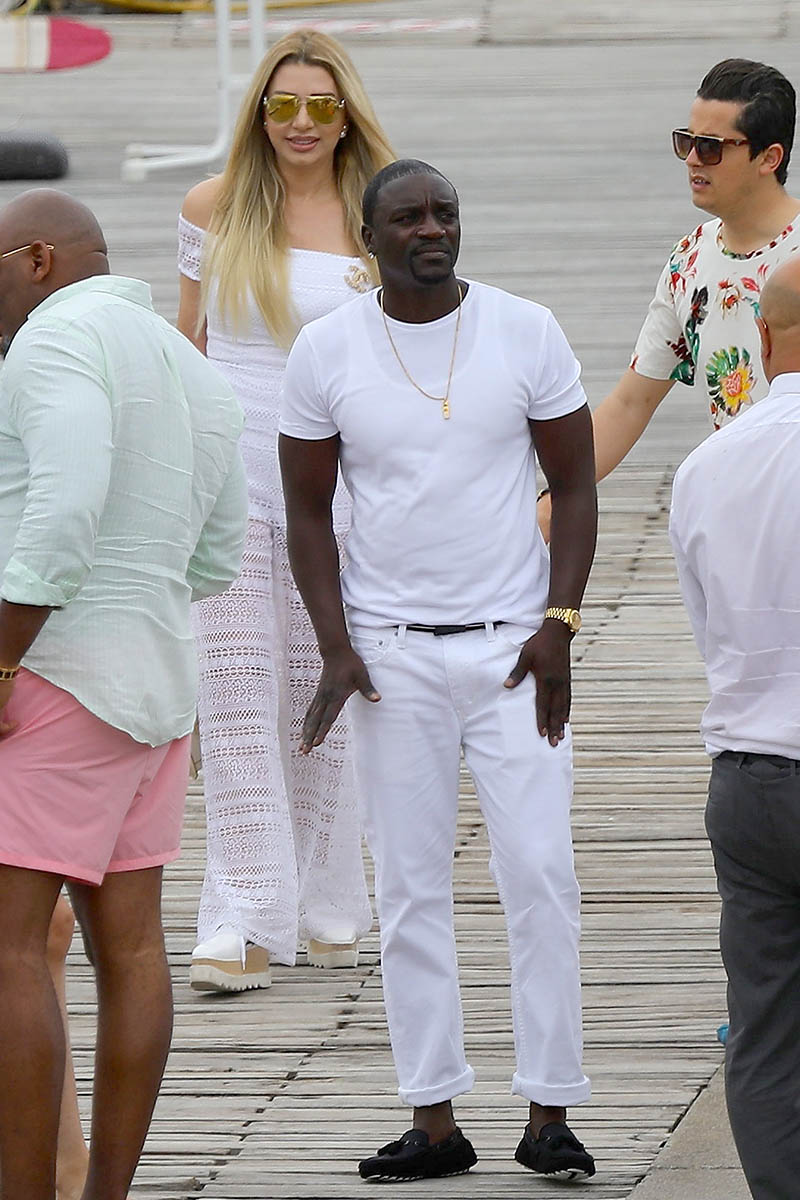 Rapper Akon was seen hanging out with his international crew at the Barcelona Port before hopping on a party boat.
Photo by The Grosby Group/Backgrid