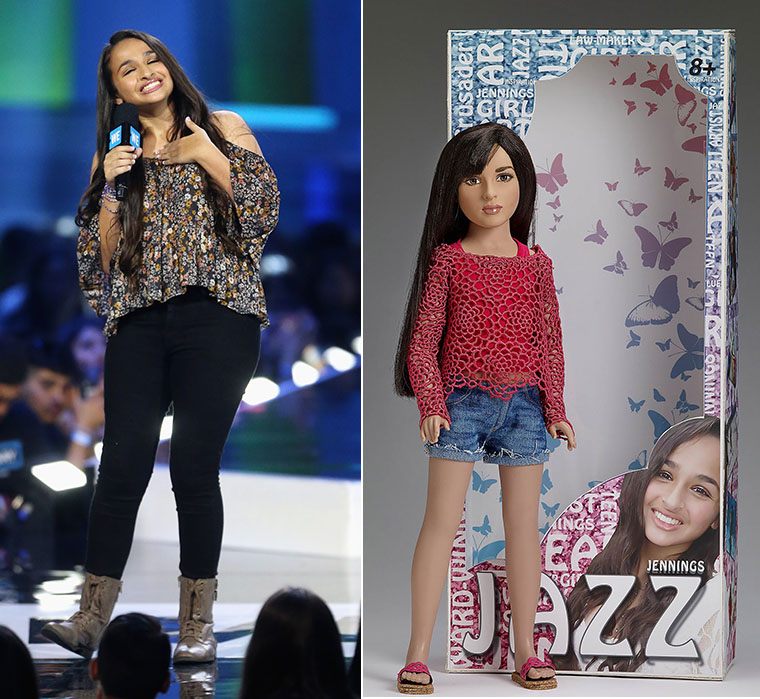 Teenage transsexual activist Jazz Jennings has an action figure doll. The 16-year-old YouTube personality and gay activist is an honorary co-founder of the TransKids Purple Rainbow Foundation.
"Ever since I was little, I always loved playing with dolls," Jennings, who was born a boy, told the New York Times earlier this year. "It was a great way to show my parents that I was a girl, because I could just express myself as I am. So this really resonates with me, because it was something so pivotal in my own journey."
The toy retails for $$89.99 USD and measures 18 inches (45cm) high, according to Splash News. "I'm a doll! Thanks Tonner for being so progressive!" Jennings posted on Faceboo.com.
The limited-edition doll is manufactured by the Tonner Doll Company, based in Kingston, New York. Sales of the doll will benefit Jennings' foundation.
The foundation provides resources for gender confused children, teenagers and young adults who suffer from gender dysphoria.
Photos by Tonner Doll Co/Splash News, Frederick M. Brown/Getty Images