Tomorrow is a New Year, which means it's time for my Best Photoshopped Photos of the Year post!
I combined 3 years into one post because I didn't publish my Best Photoshopped Photos Post over the past few years.
My Best Photoshopped Photos post is a compilation of the photos your auntie cobbled together from original photos in the same set. For instance, none of you guessed that the above image of Sean Combs' ex-concubine Cassie Ventura and Combs' ex-girlfriend Kim Porter was Photoshopped. Both women attended the New York premiere of the Bad Boy Reunion documentary at the Tribeca Film Festival in April 2017. Kim died tragically on Nov. 15, 2018, of unknown causes.
My Sharp-eyed readers usually spot my Photoshopped images. But either my skills have improved or my readers aren't as sharp-eyed as they used to be. The following are the Photoshopped images they missed.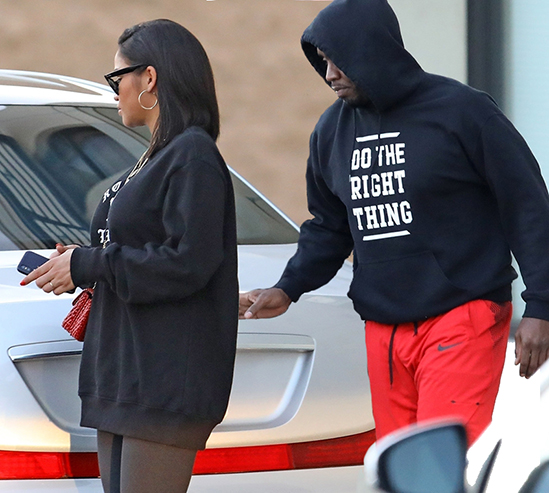 Sean "Puffy" Combs was spotted out with his pregnant girlfriend Cassie Ventura after the sudden passing of his ex-girlfriend Kim Porter. At the time these photos were snapped, we believed Cassie was pregnant and she was still with Combs, 49. As it turns out, neither was true. Cassie, 32, had already moved on with Combs' personal trainer, Alex Fine, which probably explains why Combs' face was so tight in these photos.
Photos by Vasquez-Max Lopes-CPR / BACKGRID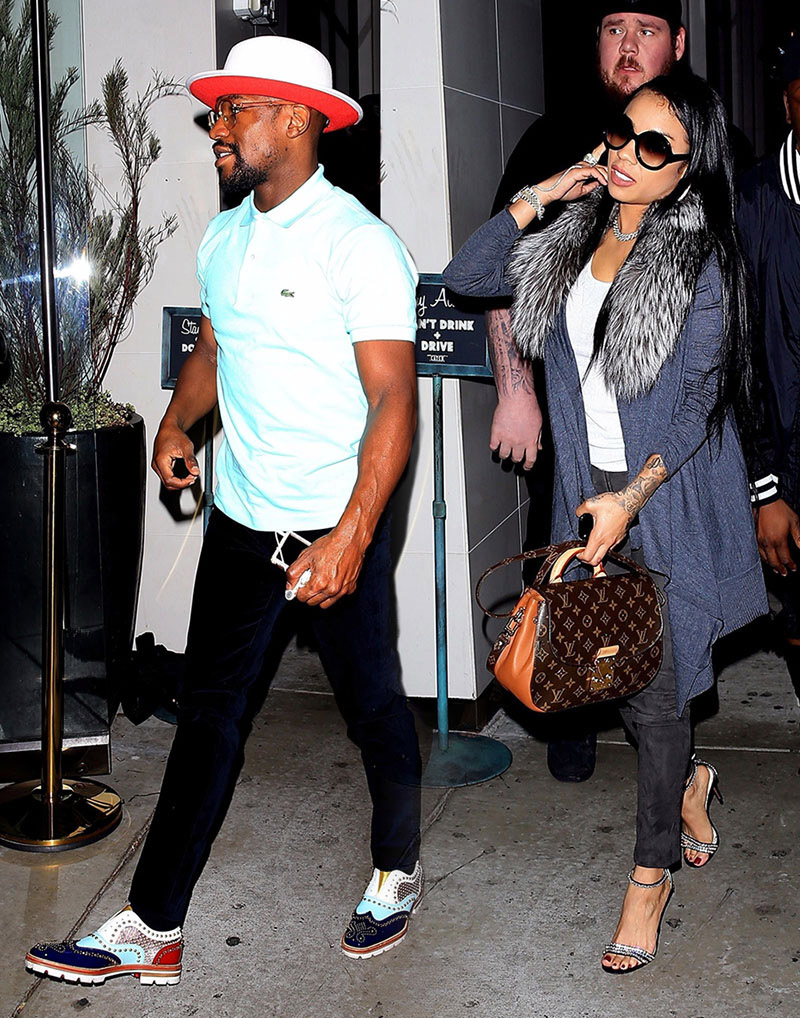 This image of boxer Floyd Mayweather, Jr. and R&B singer Keyshia Cole is one of my favorites because a professional photographer called me to praise my Photoshop skills. Floyd and Keyshia were spotted dining at Catch LA. Keyshia's people were quick to deny that she was one of Floyd's 7 concubines.
Photos by GAMR / BACKGRID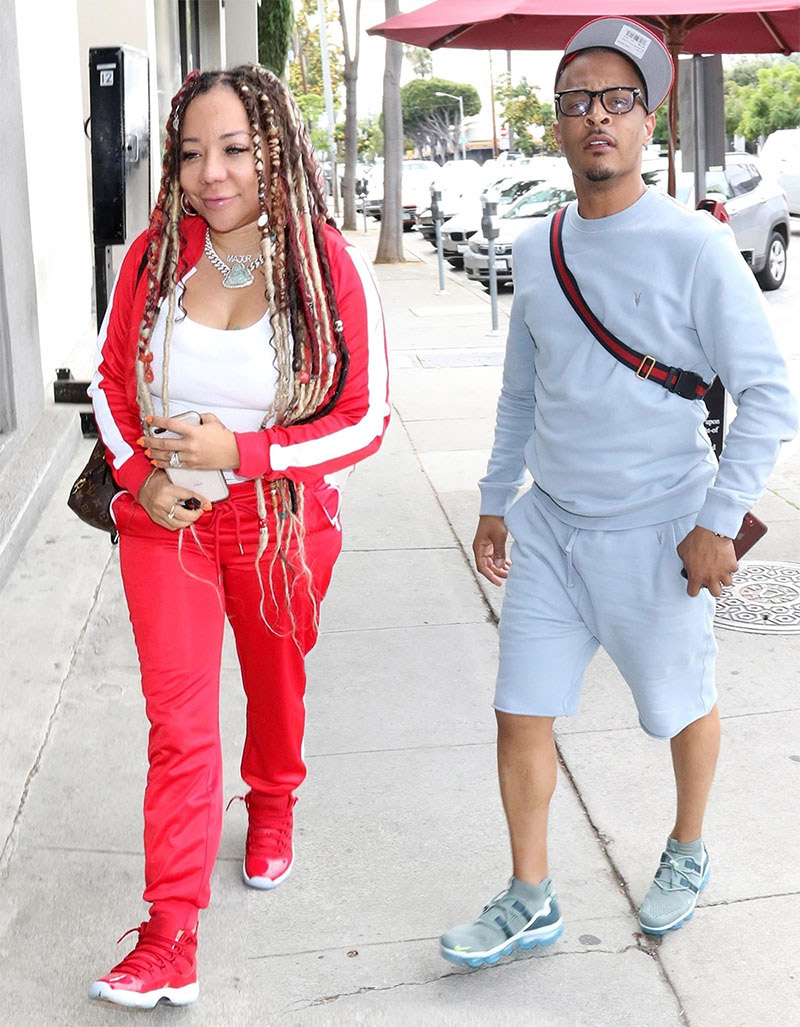 No one guessed that these photos of T.I. and his long-suffering wife Tameka "Tiny" Harris were photoshopped.
The estranged couple was spotted enjoying a romantic dinner at Craig's Restaurant in West Hollywood in May 2018. T.I. and Tiny have split up more times than Ike and Tina Turner.
Photos by Hollywood To You / BACKGRID

Jennifer Lopez, 49, took her twins Emme and Max shopping after dining at Nellos in New York City in December 2017. They were accompanied by her bodyguard and a nanny. The problem was the photog didn't snap a photo that showed all 5 together in the same shot. So I spliced the bodyguard into a shot of J-Lo, her twins, and the nanny. My mistakes are many, including the fake shadow on Emme's pink hoodie, and the bodyguard's shadows on the ground.
Photos by Felipe Ramales/Splash News

Zac Efron, right, has kissed many women onscreen and off, but the 30-year-old actor says his favorite onscreen kiss was with 21-year-old actress/singer Zendaya Coleman in their new film The Greatest Showman, about P.T. Barnum. Zac and Zendaya are pictured in London where they promoted their new movie in December 2017.
Photos by WENN.com, BACKGRID USA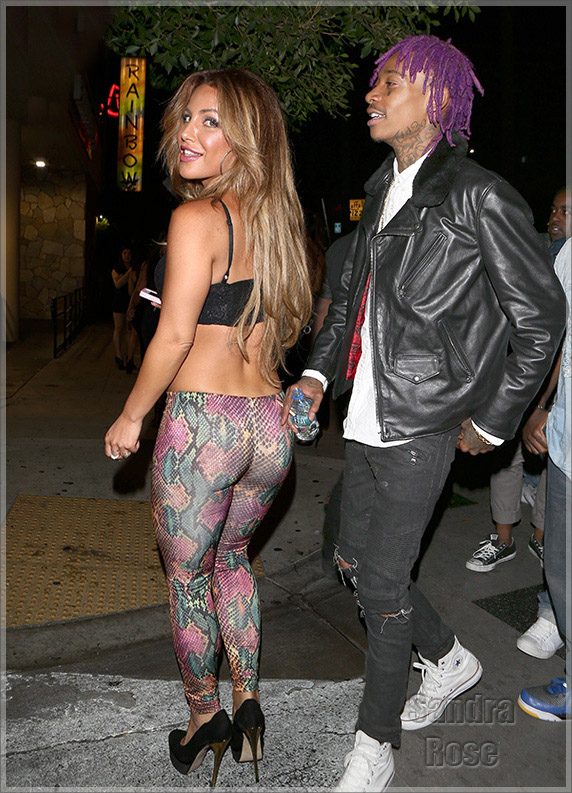 Rapper Wiz Khalifa was spotted out and about with this young lady who turned out to be some random. At the time, the blogs thought he was dating her.
Photos by BACKGRID USA

Photos of Rihanna and Travis Scott were hard to come by back in 2015 when they were a couple. So the photographer in me spliced images of them together to complement my posts. How perfect is my faked shadow of Travis on Rihanna's coat?
Photos: BlayzenPhotos/Splash News and 247PAPS.TV/Splash News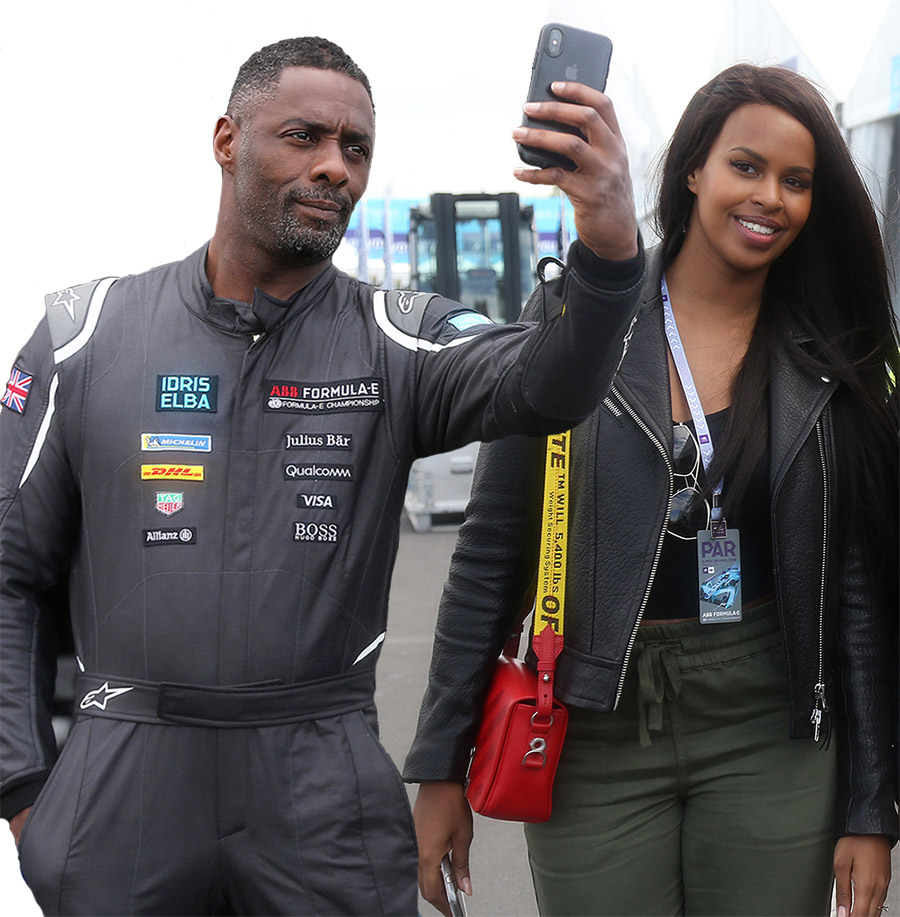 British power couple Idris Elba and Sabrina Dhowre attended the Qatar Airways Formula 1 e-Prix of Paris in Paris, France on April 27, 2018. Unfortunately, the photog didn't get them both in the same shot. So I faked it -- and no one guessed.
Photos by ATP/WENN.com