Amar'e Stoudemire is back on the market. The promiscuous ex-NBA star filed for divorce from his wife, Alexis Welch, a year after admitting he fathered a love child with a fan.
According to court documents obtained by The Blast, the former NBA star filed a petition for dissolution of his marriage from Alexis Welch, his wife of nearly six years (pictured right).
Stoudemire, 36, dated Welch since the early 2000s and the two finally tied the knot in 2012. Over the years, Welch endured Stoudemire's infidelities.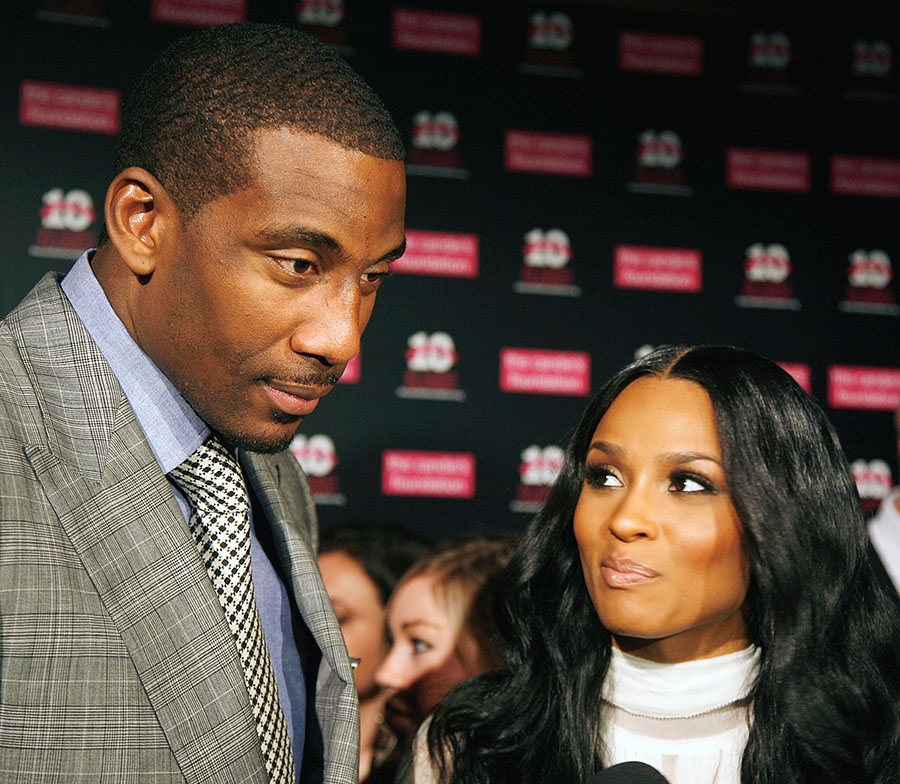 He once had an affair with singer Ciara (pictured) before returning to Welch and their kids.
Stoudemire and Welch share four kids together: Ar'e. Amar'e Jr., Assata and their youngest son, Alijah, who was born in 2013.
The split comes about a year after it was revealed Stoudemire fathered a love child with a Florida woman named Quynn Lovett.
Back in April 2017, Lovett sued Stoudemire for paternity and sought child support for a baby girl named Zoe Renee, who was born in 2016. Stoudemire responded to the suit by admitting he paid Lovett's childcare expenses without a court order.
But Lovett wanted more from the former NY Knicks star. She accused him of not being involved with the pregnancy and demanded he be ordered to pay support.
The case dragged on for months but eventually settled in October 2017 once a DNA test confirmed that Stoudemire was indeed the father of the baby girl.
The terms of their settlement were not disclosed to the public.
Stoudemire earned $161 million during his 15-year NBA career. After leaving the NBA, he signed a deal to play for an Israeli pro basketball team in Jerusalem, according to WENN.com.
Photos by Getty Images, Splash News