Wendy Williams' son Kevin Hunter, Jr. was arrested for punching his father in the nose during fisticuffs at a store near Wendy's home.
Law enforcement sources tell TMZ Wendy's son was arrested for assaulting his father, Kevin Hunter, Sr.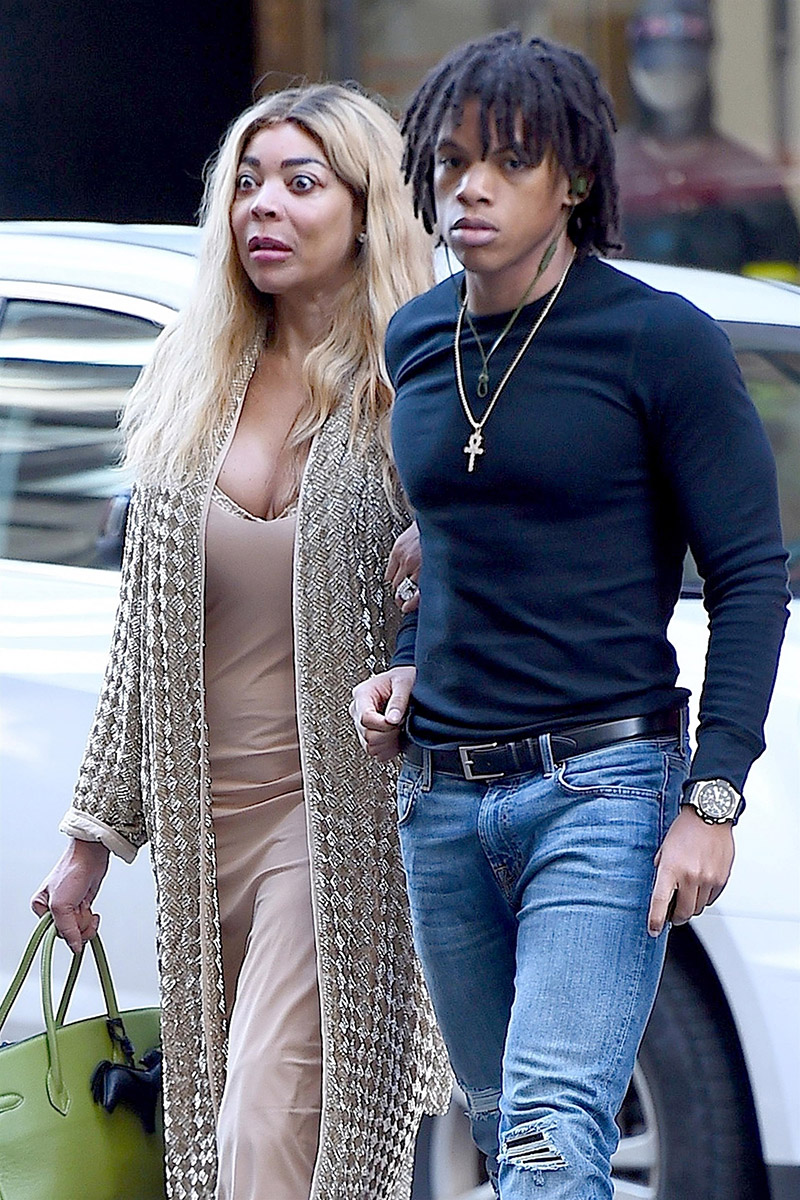 The incident occurred on Tuesday, after Kevin Jr. went to the family mansion in New Jersey to pick up some things.
Kevin Jr. apparently was unaware that his dad was already there, and an argument ensued.
Sources with knowledge of the argument say Kevin Sr. and his son were arguing over his request for child support for the 18-year-old college student.
Kevin Sr. reportedly urged his son "to carve his own path to success" and stop looking to his mom for "handouts."
The argument continued into Wednesday, and the two got into it in the parking lot of a store near the family home.
Kevin Jr. criticized his dad for requesting spousal and child support from Wendy. That's when Kevin Sr. put little Kev in a chokehold and Kevin Jr. punched his dad in the nose to break the chokehold.
The police were called and Kevin Jr. was arrested after police observed Kevin Sr.'s bloody nose.
On Wednesday, Kevin Hunter told TMZ, "I love my son very much and I will not be pursuing this matter legally. Things are not always how they appear."
Photos by Bruce Glikas/Bruce Glikas/Getty Images | RTimages/ Splash News | BACKGRID