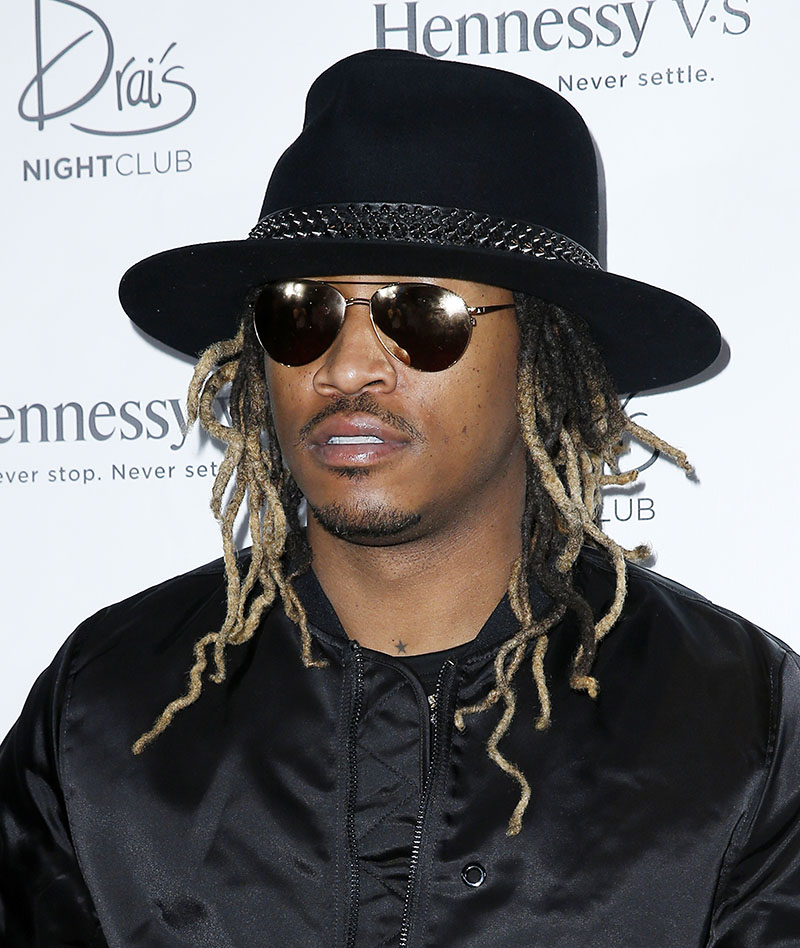 Rapper Future is accused of fathering his seventh child – according to a paternity suit filed by a Texas woman who claims the rap star fathered her son, born in July.
According to court papers obtained by TMZ, Cindy Renae Parker is alleging the randy rapper fathered her three-month-old son, Legend Ary Wilburn.
Cindy told the court she made repeated attempts to serve the rapper with papers, but he managed to evade her. Sources claim Future agreed to take a paternity test but he stopped responding to his alleged baby mama when it came time to take the test.
Insiders tell TMZ Cindy just wants to resolve the issue amicably and privately – outside of court, but she had no other choice but to take the promiscuous rapper to court.
Future, real name Nayvadius DeMun Wilburn, is no stranger to paternity suits. 2 months ago the 35-year-old Scorpio was served with similar papers by a Florida woman, Eliza Seraphin, who claims he fathered her six-month-old daughter.
Meanwhile, Future currently has five other children by as many women, including singer Ciara (pictured with Future in 2013); Jessica Smith, Brittni Mealy, India J, and Joie Chavis.
Rumor has it that industry volley ball, Lori Harvey, is anxious to get to know Future better after trolling the blogs with rap mogul, Sean "Puffy" Combs.
Lori was spotted dining at Nobu restaurant in Malibu on Sunday – around the same time Future was there.
Hours later, Lori, 22, rolled her Mercedes wagon after hitting another car. She was cited by Beverly Hills police for a hit and run and delay in reporting an accident.