Rapper Tip "T.I." Harris says he goes with his teenage daughter, Deyjah, to her doctor's appointments to make sure her hymen is still intact.
The 39-year-old rapper is a doting father to his children, including daughters Heiress, 3, and 18-year-old Deyjah Harris, who is increasingly popular on Instagram.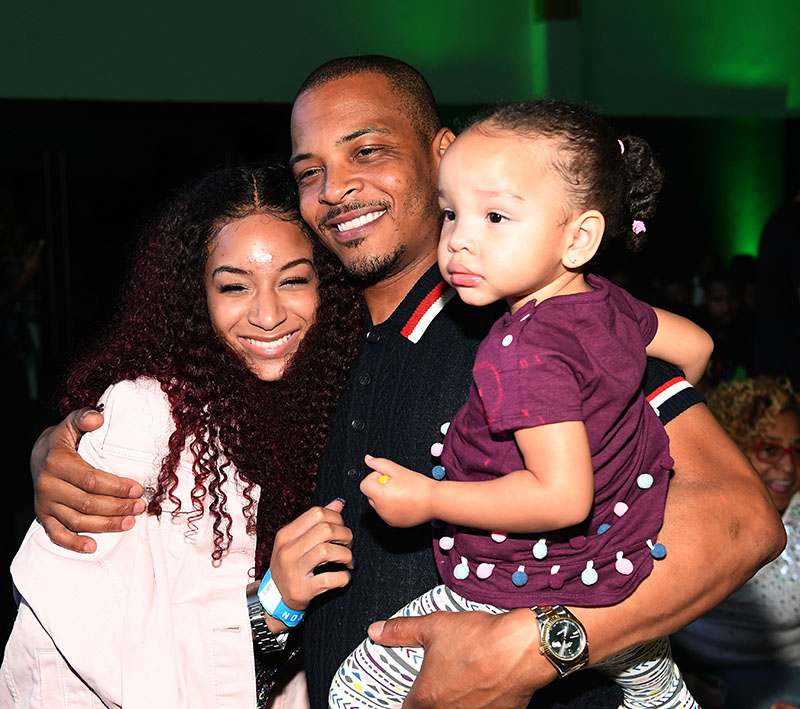 During a recent "Ladies Like Us" podcast, the proud father said he had "the talk" with Deyjah about the birds and the bees and he happily confirmed she is still a virgin.
"Not only have we had the conversation, we have yearly trips to the gynecologist to check her hymen," he said in all seriousness. "Yes I go with her. I go with her. So let me tell you, this one time we go, I think this might have been after her 16th birthday… and this is what we do. Right after the birthday we celebrate, usually like the day after the party, she's enjoying her gifts, I put a sticky note on the door 'Gyno tomorrow 9:30,'" he added.
The rapper described a typical gynecologist visit with his daughter.
"So we'll go and sit down and the doctor will come and talk. And the doctor is maintaining a high level of professionalism. 'Well you know sir, in order to share information…' I say 'Deyjah they want you to sign this so we can share information. Is there anything you wouldn't want me to know? Okay. See doc, ain't no problem.'"
T.I. said the doctor informed him of the various other ways a girl's hymen can be broken, such as using feminine products, playing sports, bike riding and horse riding.
"So I say look Doc, she don't ride no horses, she don't ride no bike, she don't play no sports man. Just check the hymen please and give me back my results expeditiously! But I will say as of her 18th birthday her hymen is still intact."
Even though he confirmed his daughter is intact, the promiscuous rap mogul says virgins are overrated.
"No fun. Who wants a virgin? Like, really. All that work?"