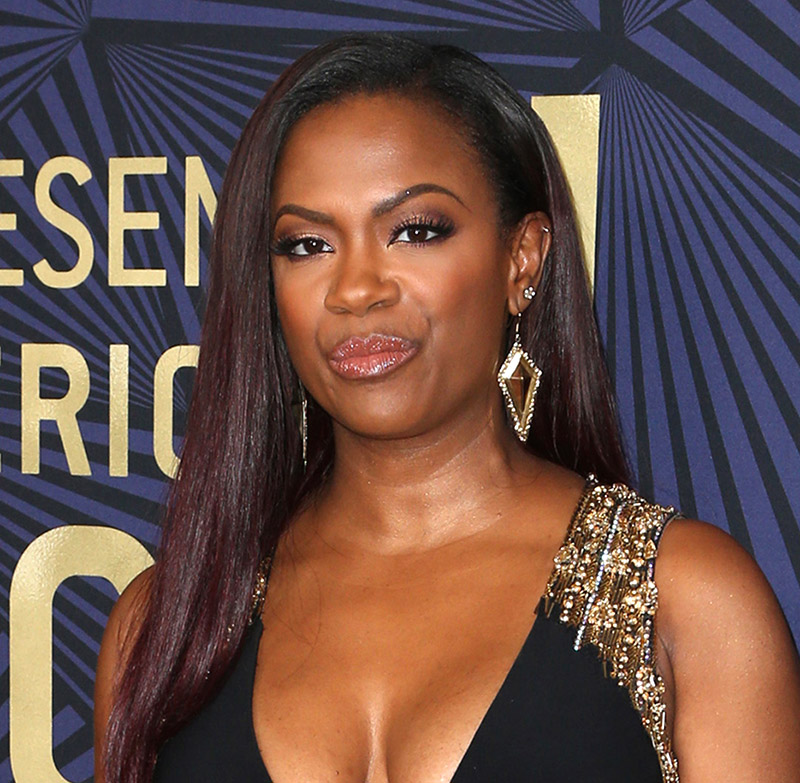 Another one of Kandi Burruss' restaurants has failed a health inspection. Luckily for Kandi, fans still dine at her establishments after her poor history of failed health inspections.
Last month The Real Housewives of Atlanta star and her husband Todd Tucker's Blaze Steak House on Cascade Road received a second failing score and was forced to shut down.
RhymeswithSnitch reports that Kandi and Todd's Old Lady Gang soul food restaurant has received a second failing score.
The Old Lady Gang Southern Cuisine restaurant, located at 177 Peters Street in Alanta's warehouse district, received a 78 (Grade C) score from the Fulton County Health Inspector on August 24, 2017. The restaurant scored a subsequent 100 on reinspection in 2017.
According to the Georgia Dept. of Health website, Old Lady Gang Southern Eatery scored a dismal 75 after a third inspection on July 14 found several violations at the establishment.
The health official noted that the manager was not taking steps to "prevent foodborne illness by having repeated risk factors and good retail practice violations."
Atlanta restaurants that fail health inspections are given one chance to clean up their act before they are forced to close down permanently.