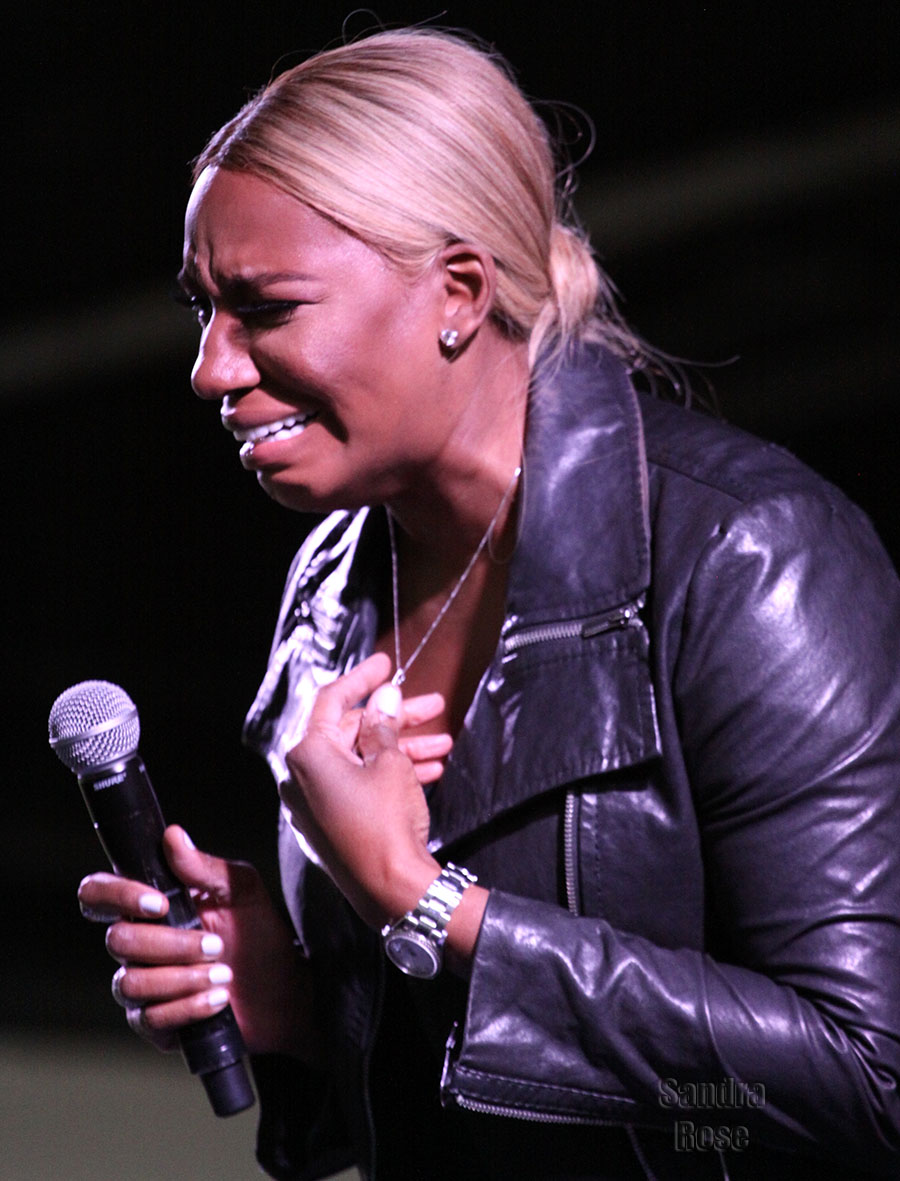 NeNe Leakes revealed her husband Gregg Leakes is "transitioning to the other side" in his battle with cancer.
The former Real Housewives of Atlanta star clapped back at a customer who called her "rude" at her Linnethia lounge in Duluth.
NeNe, real name Linnethia Monique Leakes, was upset after a customer called her "rude" for not wishing her a happy birthday.
In the video footage obtained by Instagram blog OnSite, NeNe can be heard wishing the patron a "happy birthday" before saying she didn't realize she would grab the mic that night.
"I want to be at peace. If you see me, you see my son, Okay, give us a lot of love. My husband is transitioning to the other side. You don't know what we're dealing with right now. We walked in this lounge because we had to walk in this lounge because this is our business.

"So, when people approach and say, 'You're rude because you don't want to say happy birthday,' my husband is at home dying. I don't want to say 'happy birthday,' okay?"
NeNe, 53, revealed in June that Gregg – who was first diagnosed with stage 3 colon cancer in 2018 – was battling the disease again after going into remission.

READ ALSO: NeNe Leakes' husband home from hospital following stage 3 colon cancer treatment

Colon cancer disproportionately affects Black people who are 40% more likely to die from it.
Last month, the TV personality canceled a planned gig hosting "The Talk." She explained she'd received happy news that Gregg was being discharged from the hospital after undergoing a surgical procedure.
"I was suppose to be hosting The Talk today. But I got good news that Gregg was coming home after being hospitalized 6 weeks."
NeNe admitted she is going through a "difficult" time, and her 67-year-old husband is "different".
She described a condition called cachexia (wasting syndrome) which means a patient loses fat and muscle mass due to atrophy after being bedridden. Unlike normal weight loss, cachexia is not reversible.
Speaking in a recent Instagram Live, she said:
"He's super small. If you've ever been around somebody who's had cancer before, he's different. He's different.

"I'd love for everybody to pray for Gregg, that would be beautiful. Pray for his strength. And pray for me, too."
The couple married in 1997 but divorced in 2011. They remarried in a televised wedding in 2013.

Not NeNe saying Greg is dying… #RHOA pic.twitter.com/BnlAVLuHV0

— Queen P ? (@PatrickM2M) August 29, 2021
If my caption comes off as insensitive, apologies! I was shocked by NeNe's comments about Greg. I hope he is comfortable and not suffering. I hope the whole family finds peace in all of this

— Queen P ? (@PatrickM2M) August 29, 2021