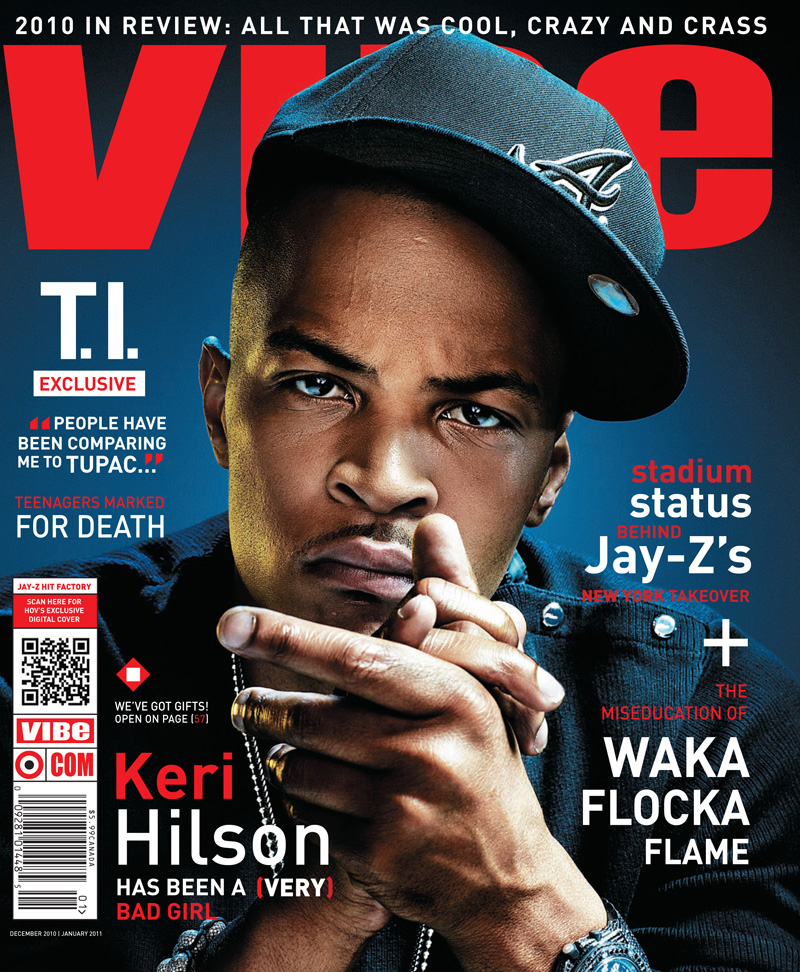 Days before he reported back to prison, T.I. sat down with VIBE's Erik Parker and gave his most candid interview to date about his drug problem.
"If you rationalize putting yourself in harm's way, risking your well-being, your health, your freedom, your family's well-being and livelihood in order to be high, that's the rationale of an addict," he said.
T.I. also discussed his wife, Tameka Harris, who was arrested with him on September 1st in West Hollwyood and still faces a misdemeanor drug charge for ecstasy possession. But he denied any speculation that his wife, and mother of his kids, has drug addictions.
"She went with me to some meetings and counseling. She ain't got no problems," he said. "Her thing is she smokes. Smoking weed is different than taking pain pills. You can smoke weed today and not smoke another blunt for another three months."
T.I. also expressed his resentment at the way the feds handled his case after being arrested for possessing 3 ecstasy pills:
If you look at a guy who came up, no pops in the house, moms on welfare, food stamps; started selling dope when he was 12, 13 years old, came up handling guns, being in shoot-outs; started going to jail when he was 15. In all of this chaos and this mischief and lawlessness, the person who was just in jail for machine guns and silencers turns his life around. And now you want to crucify him ?for what? Three pills. I mean, of course it's wrong and unacceptable and inexcusable. No problem. But in the grand scheme of things, it's rather petty. It's rather petty to hold someone's feet to the fire for something so small when they have overcame things that were so big.
T.I. isn't letting prison walls prevent him from giving back to his community this Christmas. In addition to his annual Christmas block party and toy giveaways at Club Crucial, T.I. is reaching out to Sandrarose.com with a shopping spree worth thousands of dollars for the children of my readers! More info on that later.