A wealthy Texas socialite and philanthropist who stashes jewelry, high end shoes and handbags and furs in her 3-story closet was burglarized when she stepped out to dinner with her husband on Friday.
Theresa Roemer routinely shows off her massive $500,000 3-story closet on television and in print publications. So it came as no surprise when a stealthy burglar slipped into her mansion and relieved her of over $1 million in jewelry and high end handbags.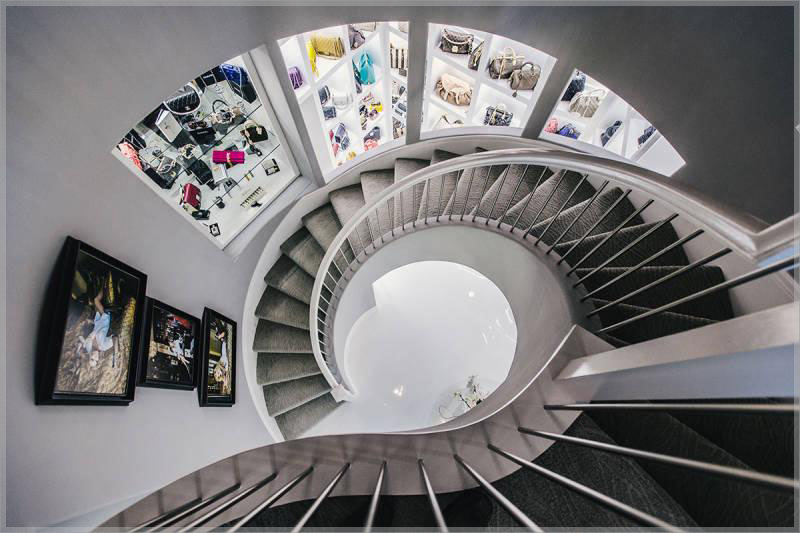 According to Houston's KHOU.com, the burglar gained access to the home by removing a glass in a downstair's bathroom. The burglar used a glass cutting tool then a patio umbrella to break the glass out.
The burglar headed straight to the infamous 3-story closet and made off with 3 Hermès Birkin handbags worth $60,000 each, which he filled up with $1 million worth of jewelry.
The burglary took place after Roemer and her husband stepped out for a "quick dinner" at about 9:30 p.m. Friday.
"Normally, I keep this locked because this is my safe," Roemer told KHOU as she pointed to the closet door. "If this would have been locked it would have been much harder to break because this is an inch-and-a-half thick."
The burglar was captured on surveillance video. He (or she) was covered from head to toe in a jumpsuit, hoodie, mask and gloves.
In numerous television appearances and in print publications Roemer referred to her 3-story closet as her "female man cave."
She dismissed whispers that the burglary may have been an inside job for a big insurance payout.
"[Police] say it doesn't look like an inside job at all," she told KHOU. "They said it was very professional, like too professional… The police said it could have been somebody that, like I said, saw all the publicity, Google Earthed it, figured it all out, flew in here, who knows?"
Finding Roemer's loot wasn't that difficult to figure out; the burglar knew exactly where to look.
Roemer constantly brags about her multi-tiered closet, and she routinely shows off her handbags, jewelry and Rolls Royce cars on social media. She holds extravagant private events at her Woodlands home, where guests arrive dripping in diamonds and replete in the latest Christian Louboutin and Hermès handbags.
Roemer, a businesswoman who helps raise millions for children's charities domestically and abroad, says she knows what it is like to feel victimized.
"No one deserves this. I don't care if you're wealthy. I don't care if you're poor. Your personal belongings are your personal belongings," she said.