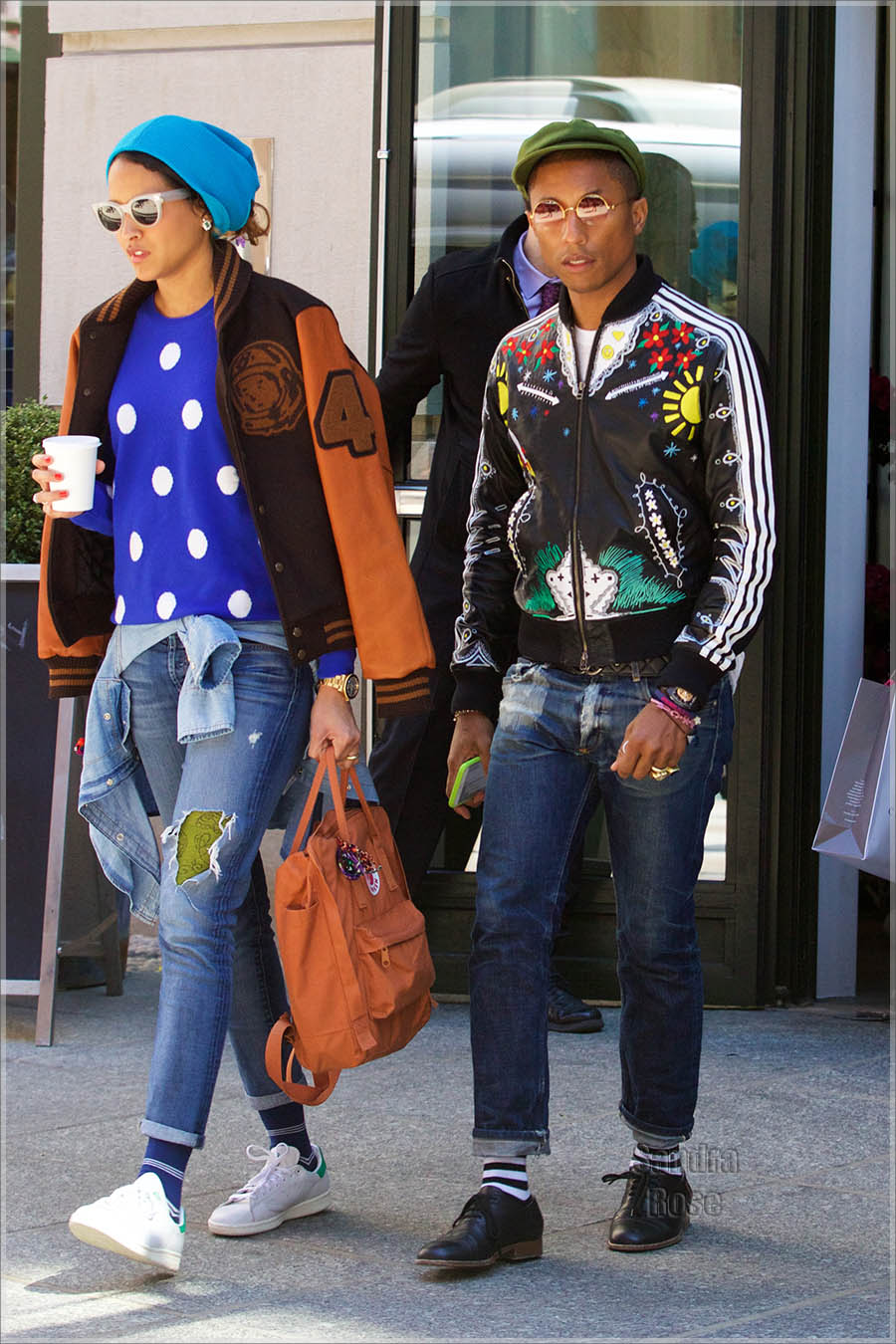 Power couple Pharrell Williams and Helen Lasichanh were spotted leaving a high end clothing boutique in the SoHo area of NYC on Wednesday. Helen is such a boy. I heard that there is a certain species of men who actively seek out masculine women because these men have homosexual tendencies but they can't quite make that mental leap to having raw sex with a man. Have you heard that, too?
Photos: Alberto Reyes/WENN.com
Rumored lovers Amber Rose and Nick Cannon attended the Grand opening of Nick's flagship store on Fairfax Avenue in Los Angeles. A little birdie whispered in my ear that Amber faked a relationship with a basketball star to deflect attention away from her and Nick's torrid affair. But I can't confirm that rumor so please don't repeat it.
By the way, one of Nick's publicists is friend of the blog, Echo Hattix, right.
Photos: Winston Burris/WENN.com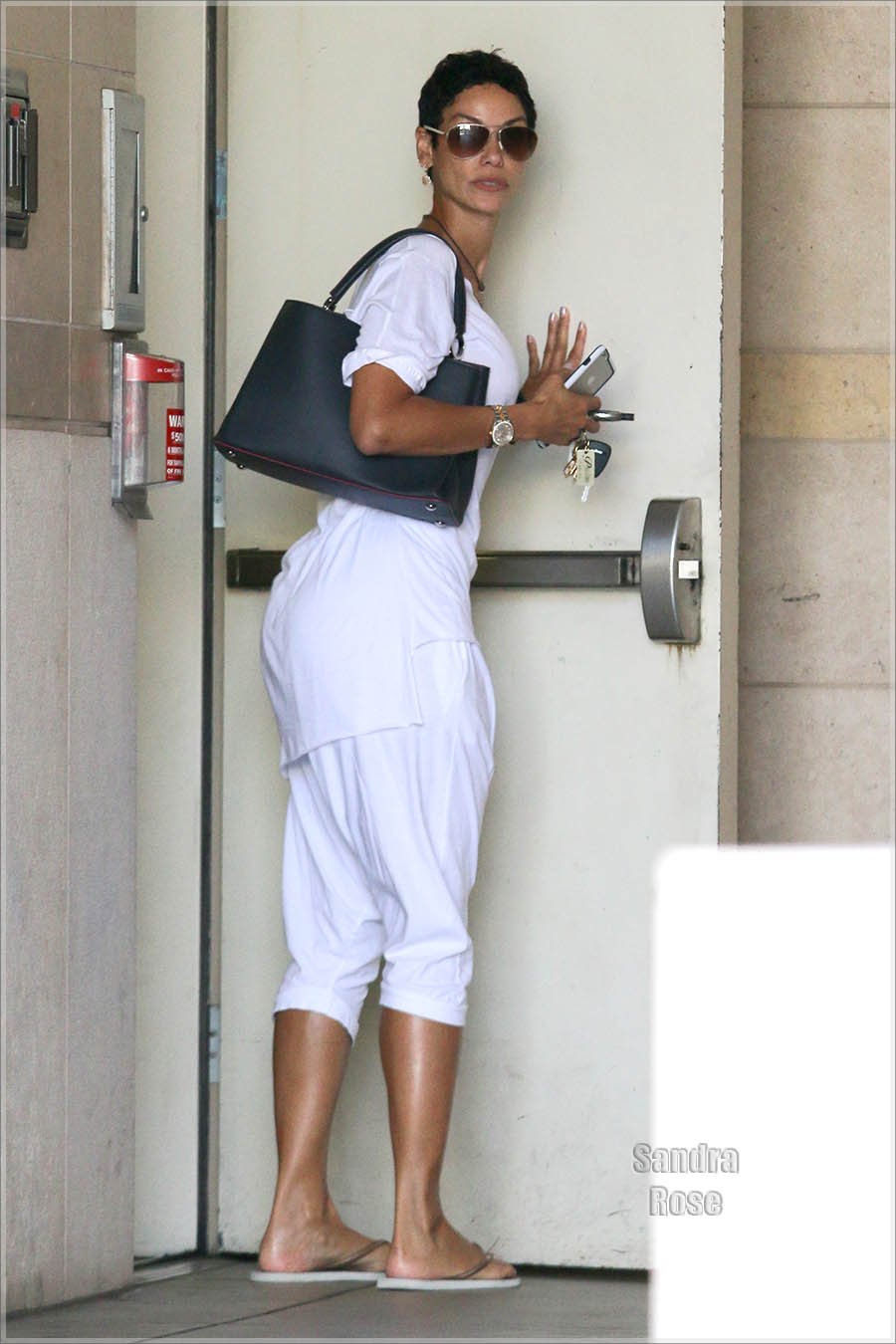 Chronically single socialite Nicole Murphy was spotted leaving a building in Beverly Hills on Wednesday.
Photo: WENN.com
Pop singer Rhianna was seen arriving at ABC studios for the taping of Jimmy Kimmel Live in Los Angeles. The 27-year-old Barbados native pranked Kimmel for April Fool's Day. The superstar sneaked into Kimmel's bedroom while he was asleep and performed a concert on his bed. Earlier in the week Rihanna helped her rumored lover, Melissa Forde, launch her new bucket hat line in NYC.
Photos: Michael Wright/WENN.com