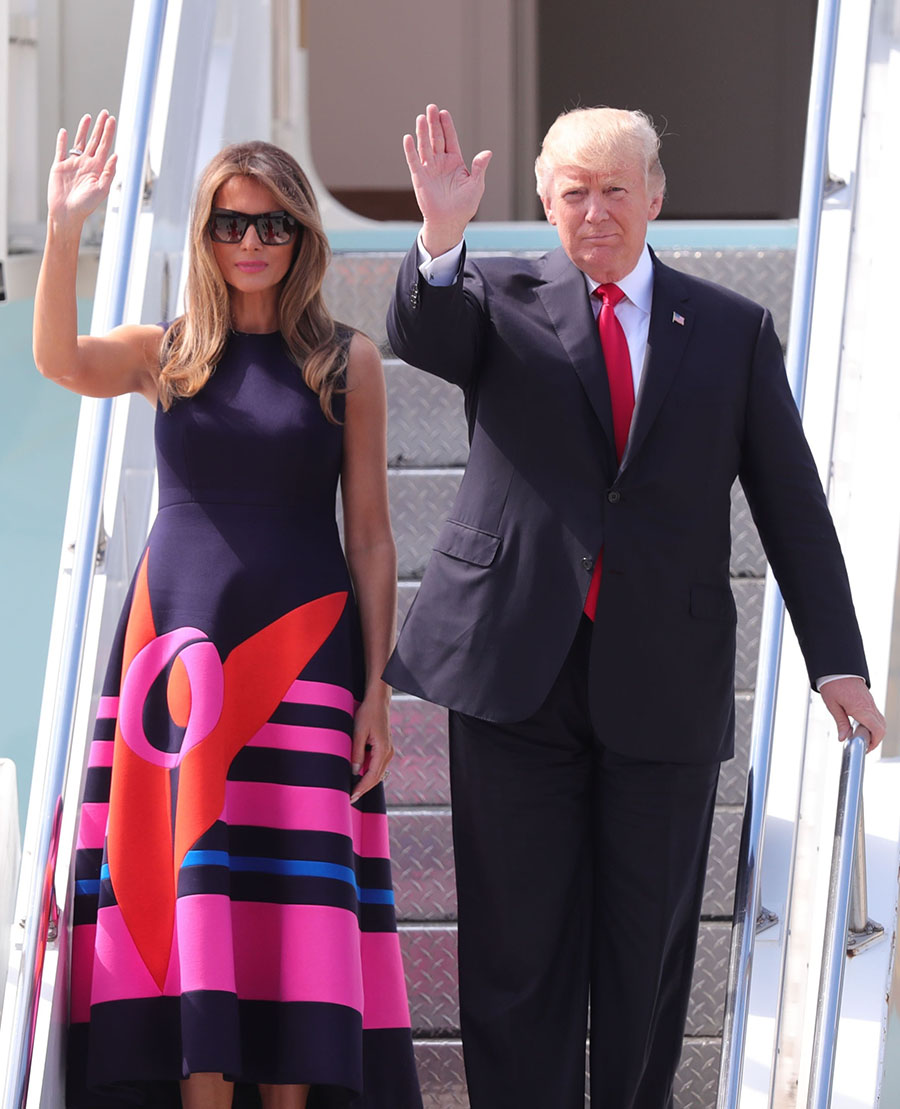 Melanie Trump wowed the dignitaries in Hamburg, Germany and Poland when she stepped off Air Force One, wearing a stunning navy blue Sleeveless Decoupage Midi Dress by Delpozo on Thursday, July 6.
The scuba-knit midi dress features a flared hem with bold stripes and abstract design and a jewel hem ($2,650).
U.S. President Donald J. Trump and the first lady were welcomed by Hamburg's Mayor Olaf Scholz as they arrived at Hamburg Airport for the Hamburg G20 economic summit on Thursday, July 6.
Leaders of the G20 group of nations are meeting for the July 7-8 summit. Topics high on the agenda for the summit include climate policy and development programs for African economies.
Photo by Morris MacMatzen/Getty Images, Backgrid