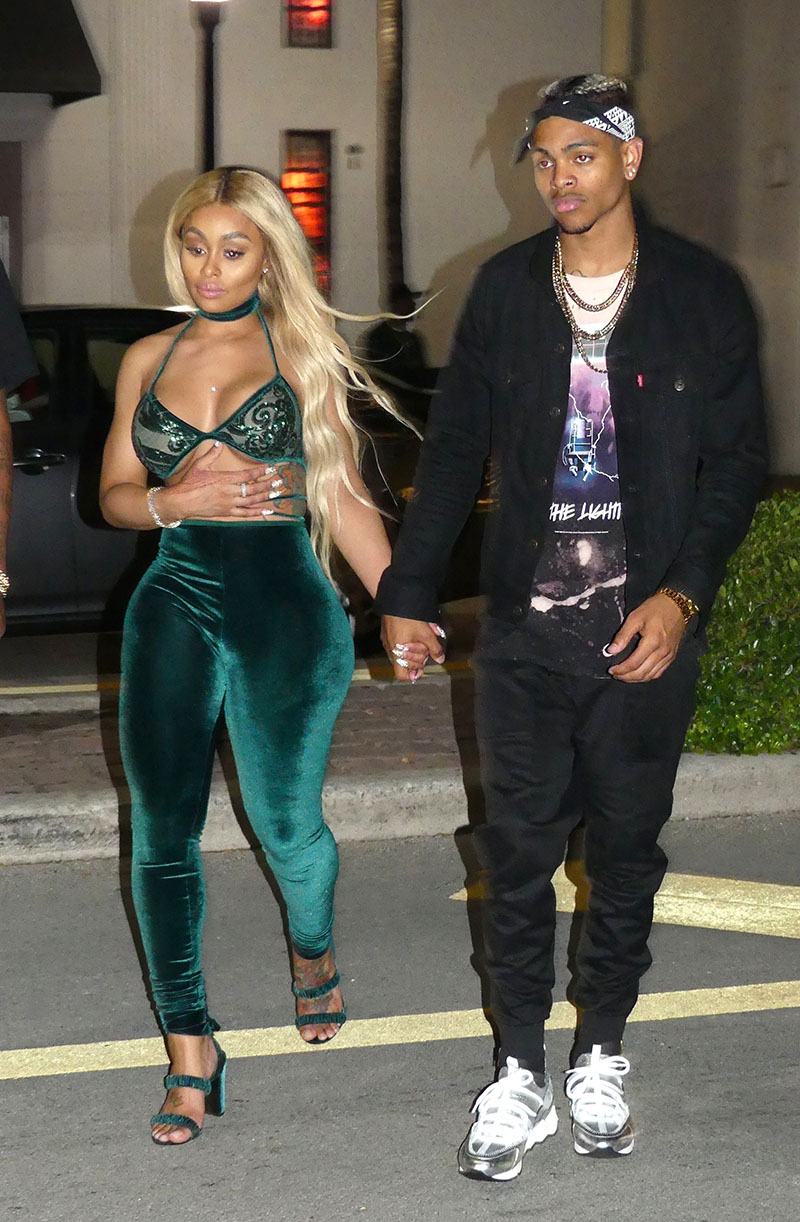 Blac Chyna arrived back in Los Angeles after picking up some extra pocket change by hosting a party in Miami Beach, Florida. Whenever you see C-list celebrities hosting parties in Miami, Houston or L.A., it means they are broke and they need quick, easy cash usually under the table.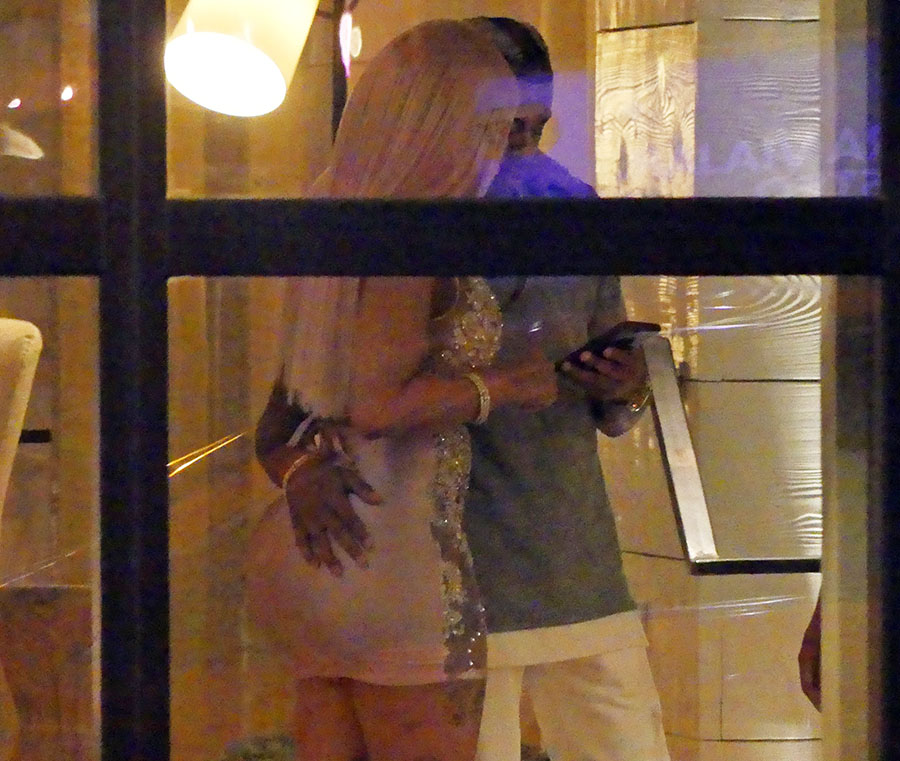 Chyna, 29, and her new man, rapper Mechie, 24, hugged and kissed in the VIP section at Mint nightclub on South Beach. Their Uber driver dropped them and a few friends back off at their luxury beachfront hotel at 4:30 AM, but they hung out in the hotel lobby, hugging and holding hands, making sure the paparazzi got snaps from every angle.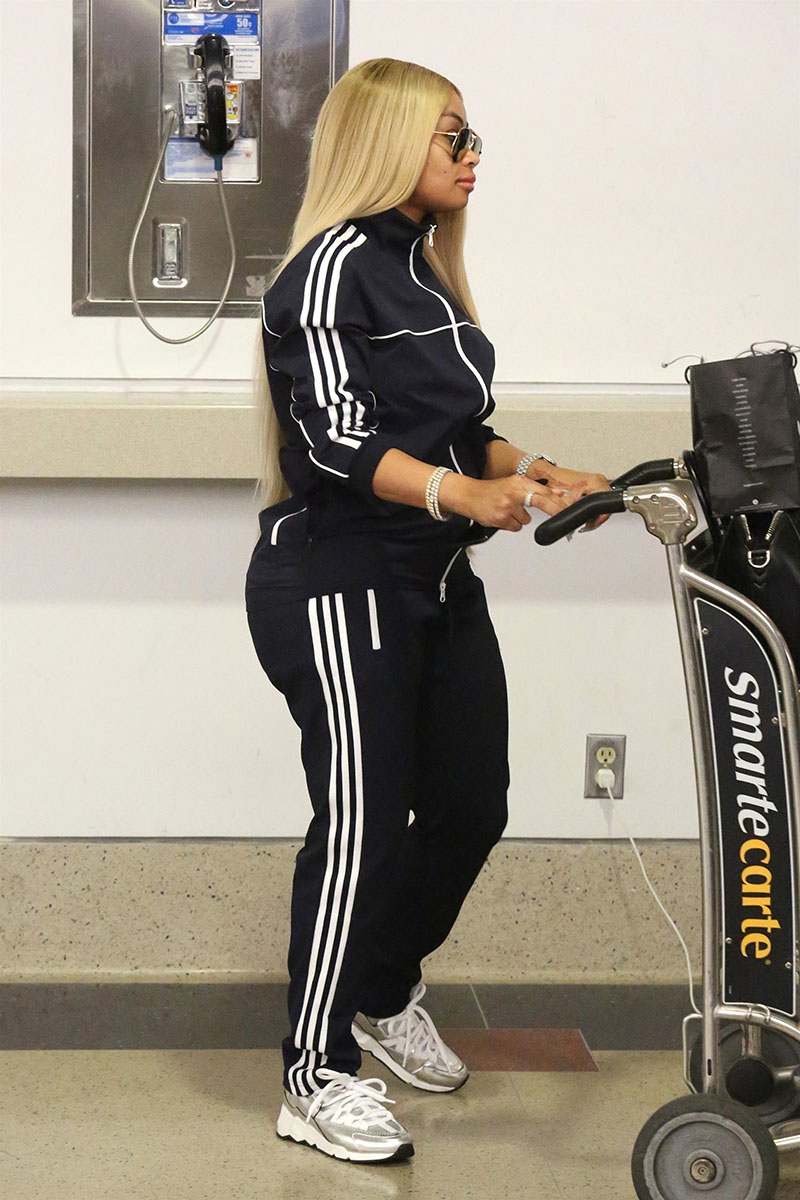 C-list stars like Chyna who are in the headlines can command anywhere from $10,000 to $20,000 to host a party at a nightclub. When they are not in the headlines they can ask for $5,000-$10,000 but they may not get it.
Photos by DAME / FOXY / BACKGRID