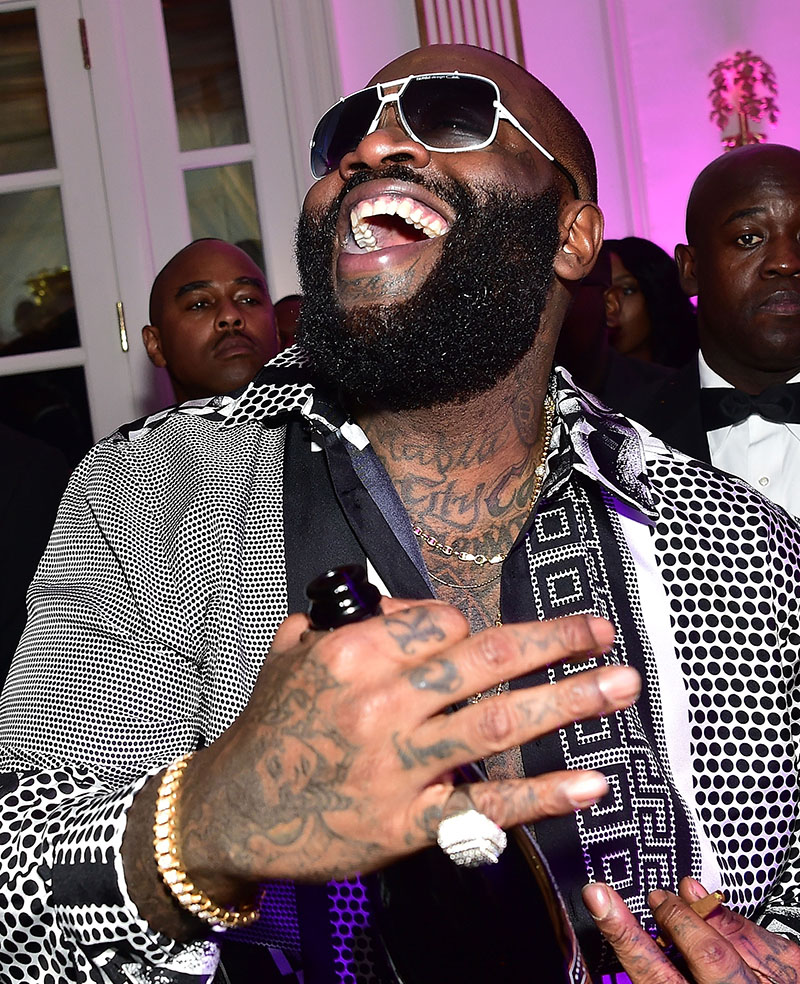 An honest remark by rapper Rick Ross resulted in an uproar on social media and accusations of sexism. The portly rapper apologized profusely after he made the comments on 105.1 morning show "The Breakfast Club" earlier this week.
Ross was at the radio station to promote his new VH1 reality TV show, "Signed".
The drama unfolded when Breakfast Club co-host Angela Yee asked Rick, 41, why he didn't sign more female rappers to his Maybach Music Group label.
Ross, who is pictured below with rapper Dej Loaf, said he didn't sign female rappers because he would be tempted to bed them.
"You know, I never did it because I always thought, like, I would end up f–king a female rapper and f–king the business up," he said. "I'm so focused on my business. I just, I gotta be honest with you. You know, she looking good. I'm spending so much money on her photo shoots. I gotta f–k a couple times."
Radio listeners expressed outrage at Ross's comments on social media — despite Rick being open and honest about men interacting with women in the workplace.
The rapper apologized for making the comments, saying his business is practically run by women — his mother and his sister.
"The operations wouldn't run without them and I have the highest regard and respect for women in this industry. I have a daughter myself, my most cherished gift in the world, Rick said in a statement on his Facebook page.
Photos by Paras Griffin/Getty Images, Mireya Acierto/Getty Images