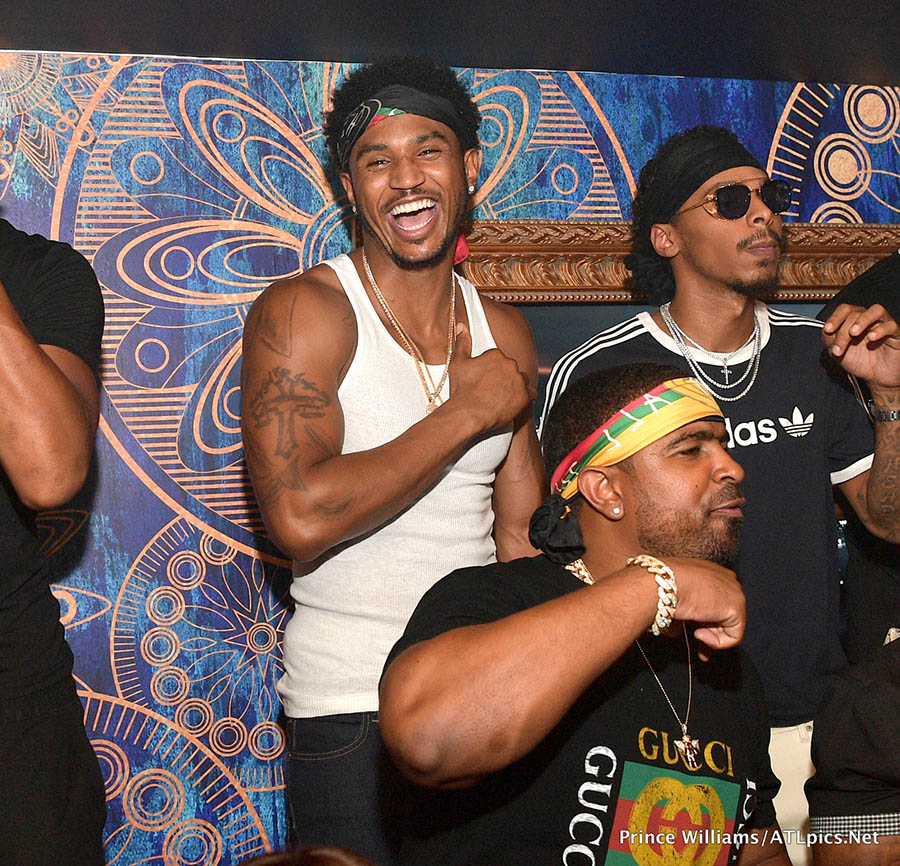 R&B singer Trey Songz (in white tank) celebrated his freedom with a party at Amora Lounge in the Buckhead neighborhood of Atlanta on Thursday.
Photos by Prince Williams/ATLPics.net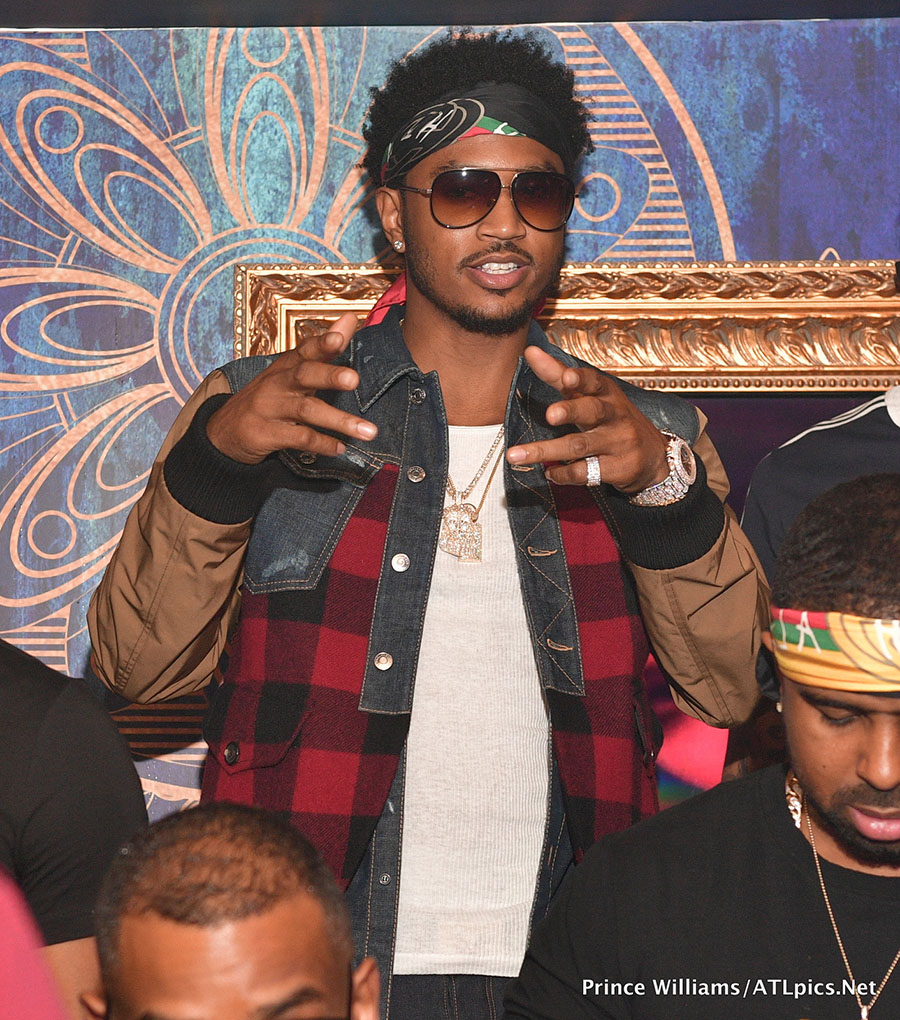 Songz, whose real name is Tremaine Neverson, pleaded guilty to aggravated assault and assaulting an officer as part of a plea deal of 18 months probation.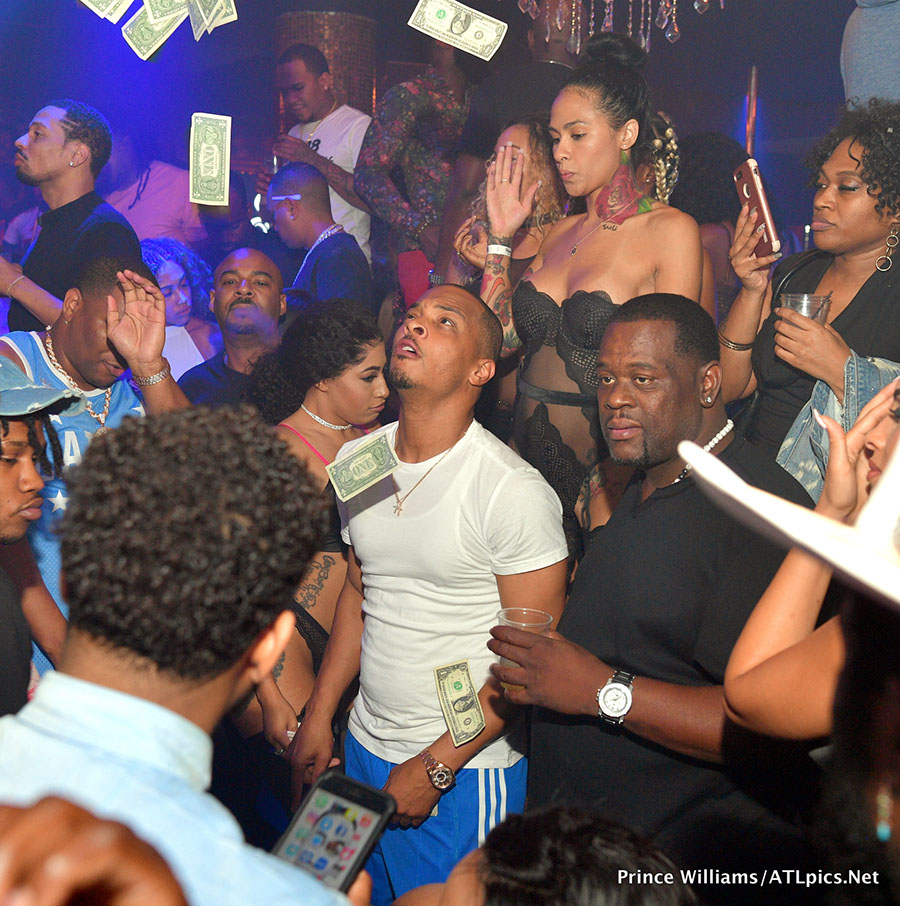 Invited guests included rap mogul Tip "T.I." Harris (in white tee) and other local celebs who didn't want to be seen on camera. More on that later.
Trey Songz's criminal charges stem from an incident in December at a nightclub concert in Detroit. After the club cut his mic off, Songz destroyed the stage, tossing objects into the crowd.
There was no violence when Songz hosted a celebration party sponsored by Alex Gidewon, right, of AG Entertainment at Buckhead's Amora Lounge.
Photos by Prince Williams/ATLPics.net