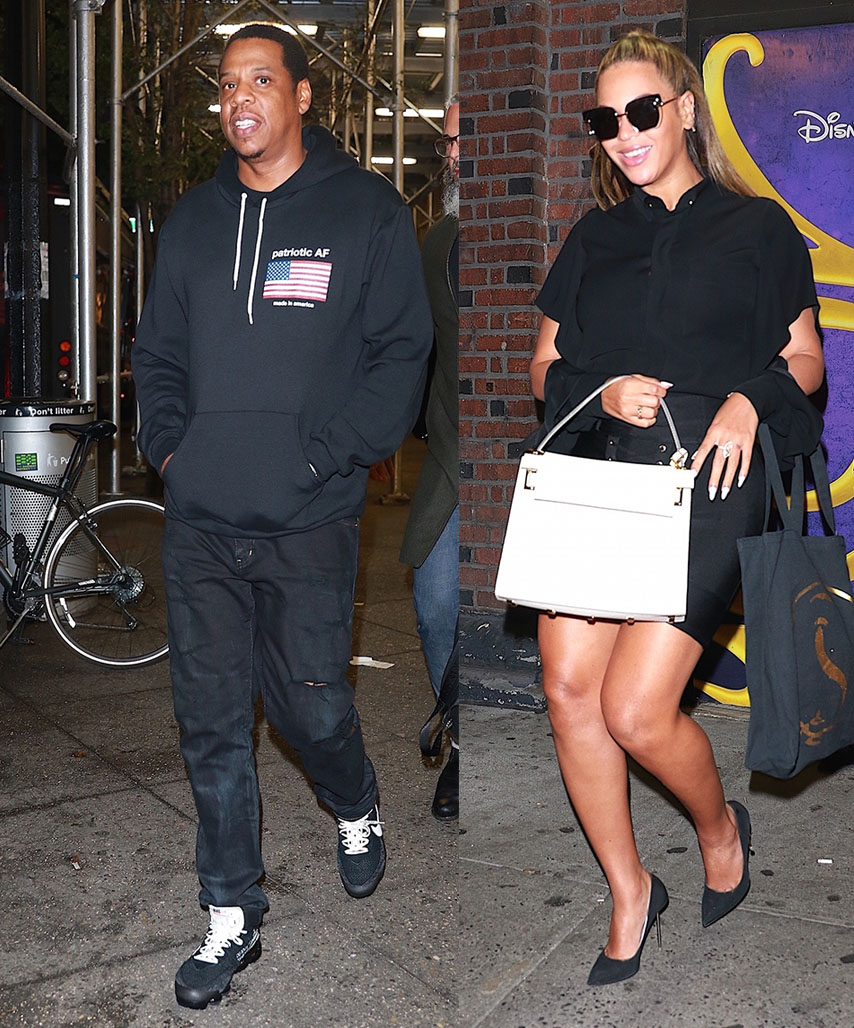 Scroll down for update...
Jay-Z reportedly turned down a request to perform during halftime at the 2018 Super Bowl. The aging rapper declined the offer to show solidarity with unemployed quarterback Colin Kaepernick, who is currently blackballed by the NFL for taking a knee during the national anthem.
In related Jay-Z news, the 47-year-old rap mogul and his wife Beyonce Knowles are on an art buying spree. The power couple reportedly shut down a Meatpacking District art gallery so they could shop for artwork by a particular artist named Sadie Barnette.
Barnette has an art exhibit titled "Compland" at the Fort Gansevoort arts and culture complex, featuring artwork depicting the late pop icon Prince. The title of the exhibit refers to both Compton and Oakland, according to W magazine.
Barnette's father, Rodney Barnette, founded the Compton chapter of the Black Panthers in 1968.
Update: NFL spokesman Brian McCarthy denies reports that Jay-Z was asked to perform during Super Bowl 2018. It seems this was another rumor planted by the rap mogul's PR team to keep him relevant.
"No decisions have been made on the performer(s) and we are not going to speculate on particular artists," McCarthy said in a statement. "Along with (event sponsors) Pepsi, we know that we will put on a spectacular show. When it is time to announce her name we will do it. Or his name. Or their names."
Photos by BACKGRID