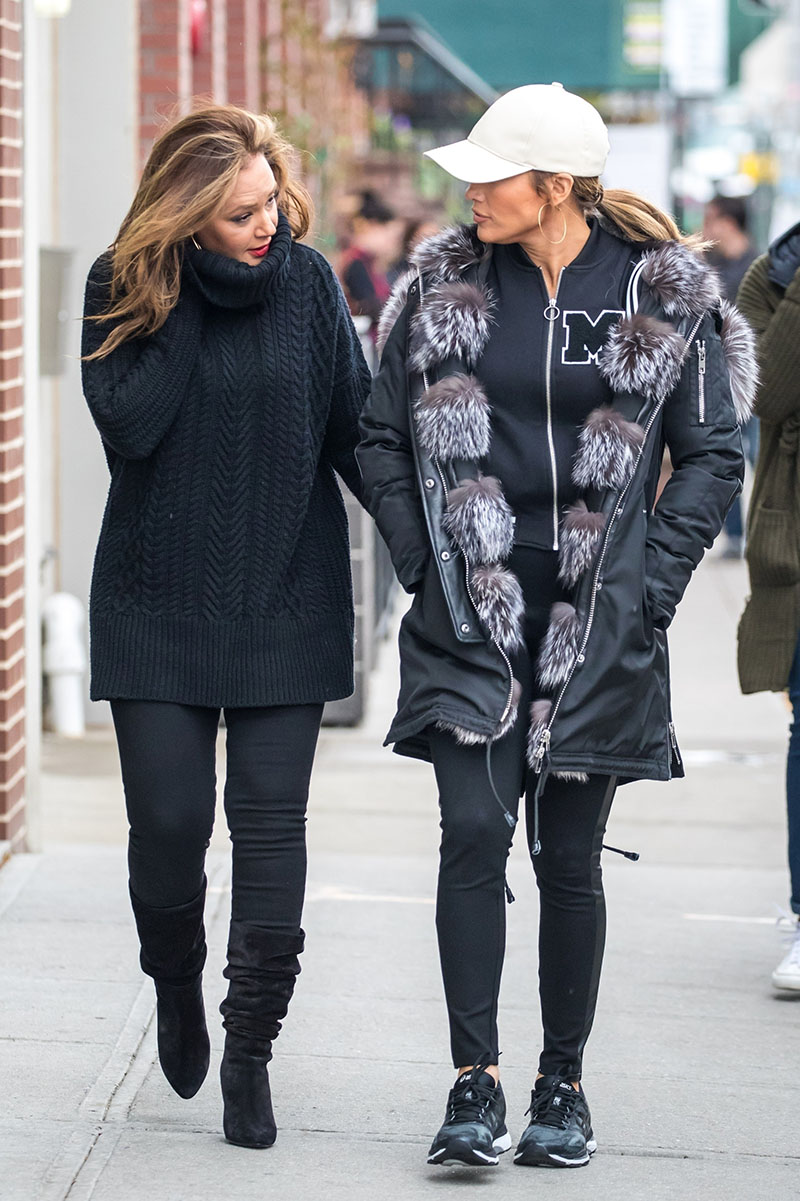 Actresses Jennifer Lopez, right, and Leah Remini are spotted on the set of comedy movie "Second Act" filming in Brooklyn, New York City on Thursday.
In the movie, Lopez plays a street smart big box store employee who makes a name for herself on Madison Avenue.
Photos by GOL / BACKGRID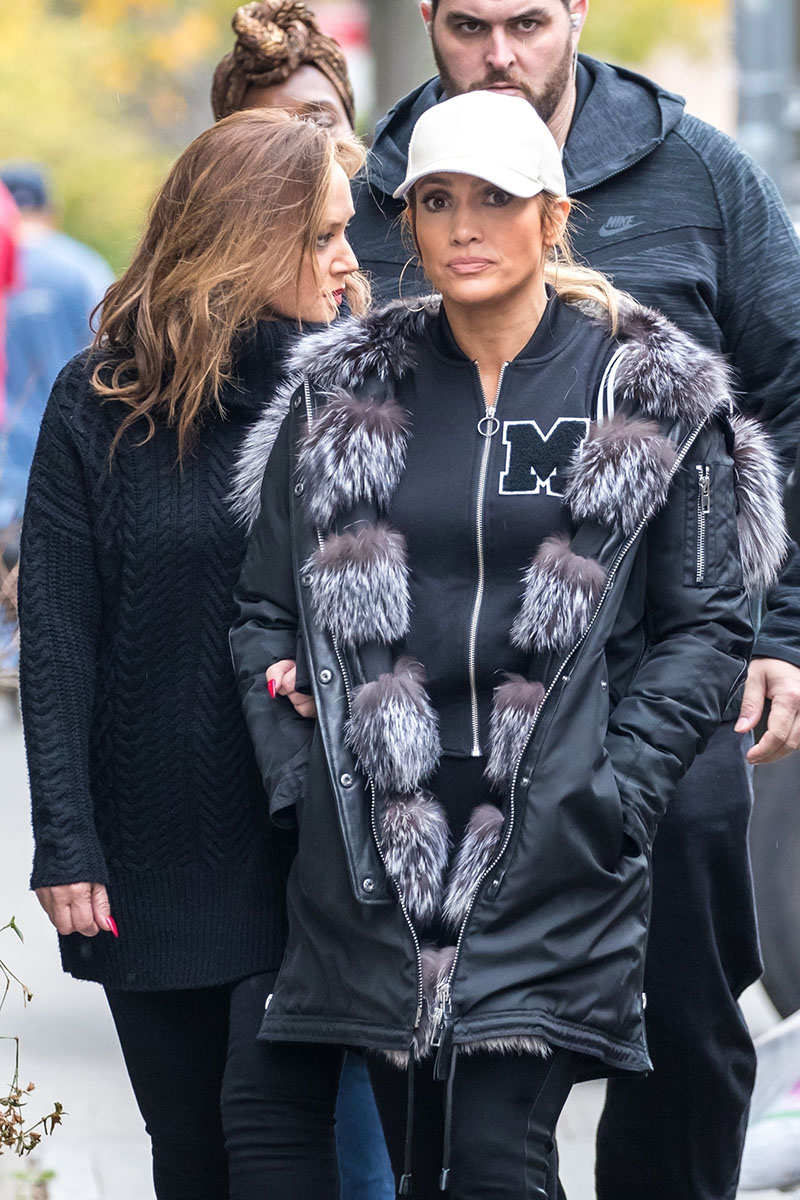 Remini, left, who starred in King of Queens, plays J-Lo's best friend. Second Act also stars actress Vanessa Hudgens.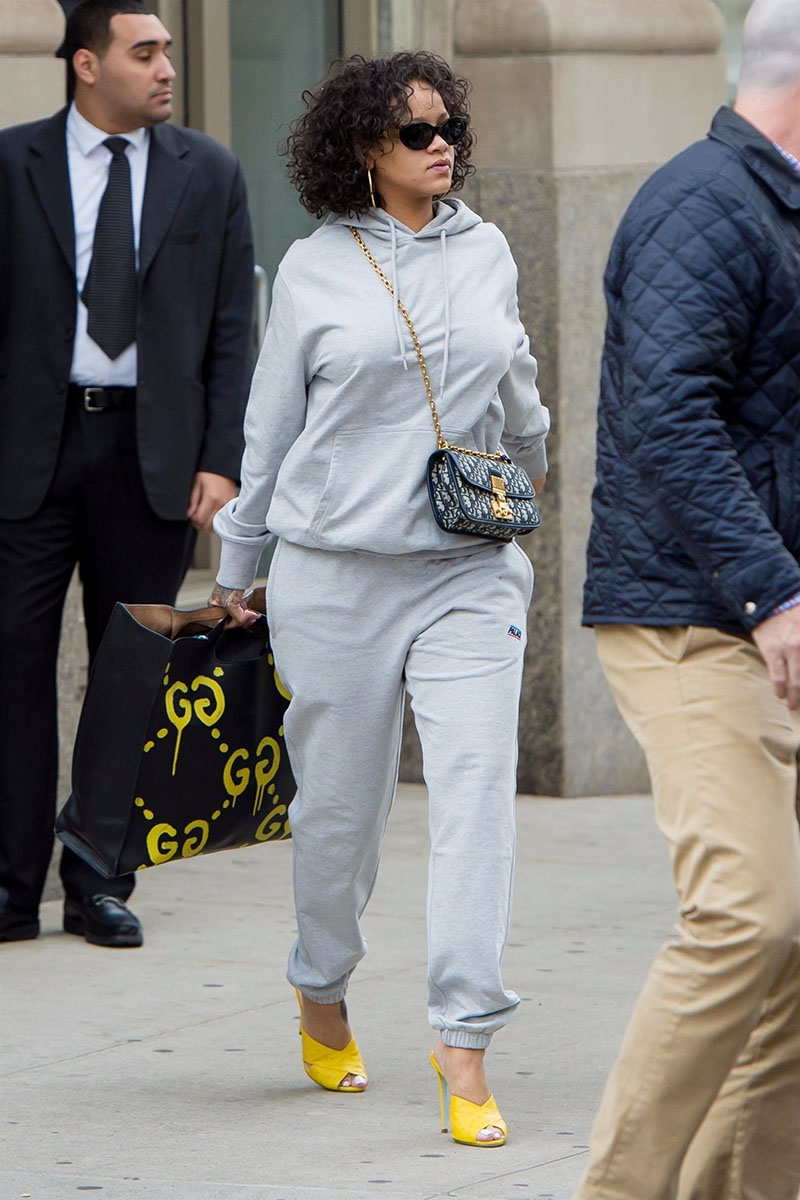 Pop star Rihanna stays warm and stylish while stepping out in a grey sweatsuit paired with yellow open toe heels in New York City. The 29-year-old singer snubbed rapper Drake by skipping his 31st birthday party, aka "re-bar mitzvah," celebrating his transition from boy to man.
Rihanna accessorized her trendy outfit with a black GucciGhost tote bag ($2,980).
Photos by Black Hawk / BACKGRID