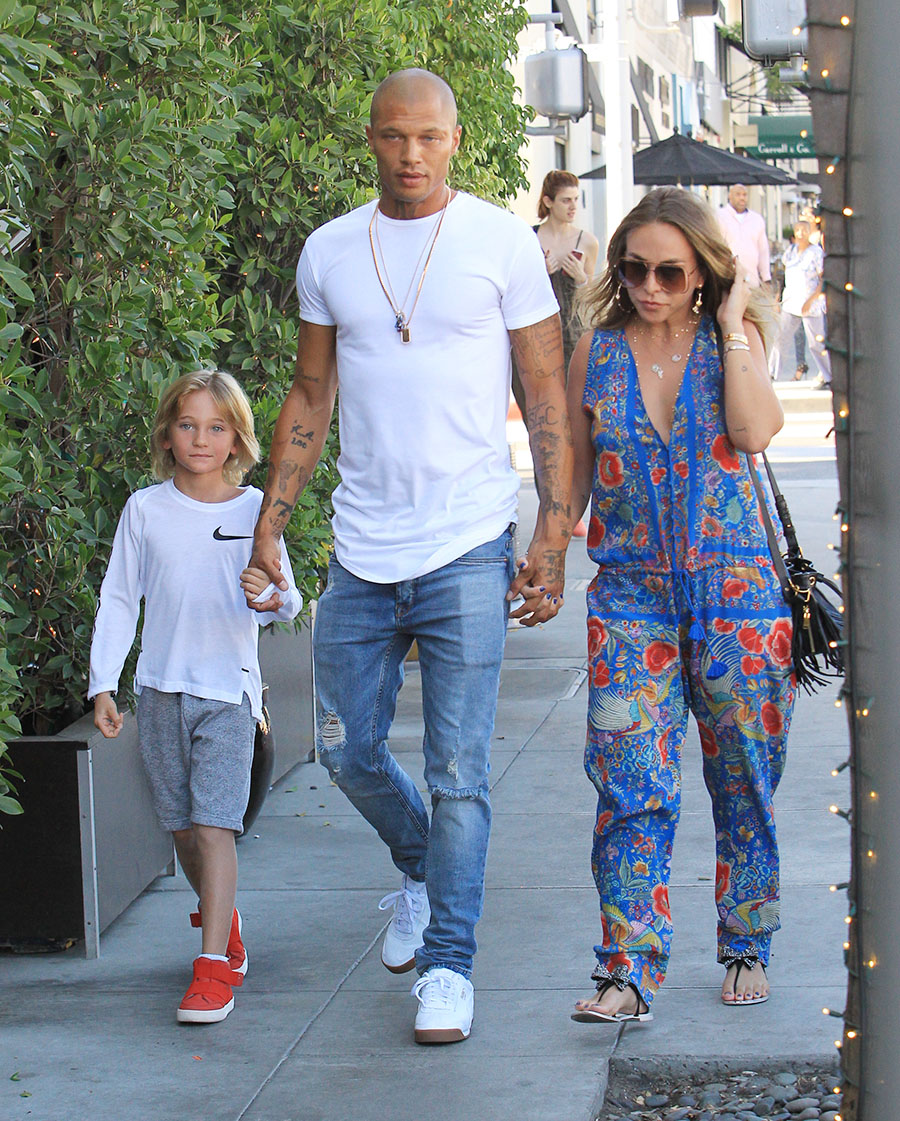 Prison bae Jeremy Meeks and his girlfriend Chloe Green were spotted shopping in Beverly Hills with his son Jeremy Meeks Jr., 7. Chloe played stepmom to Meeks' son. After tearing up the mall, the trio stopped by The Ivy restaurant in L.A. for lunch.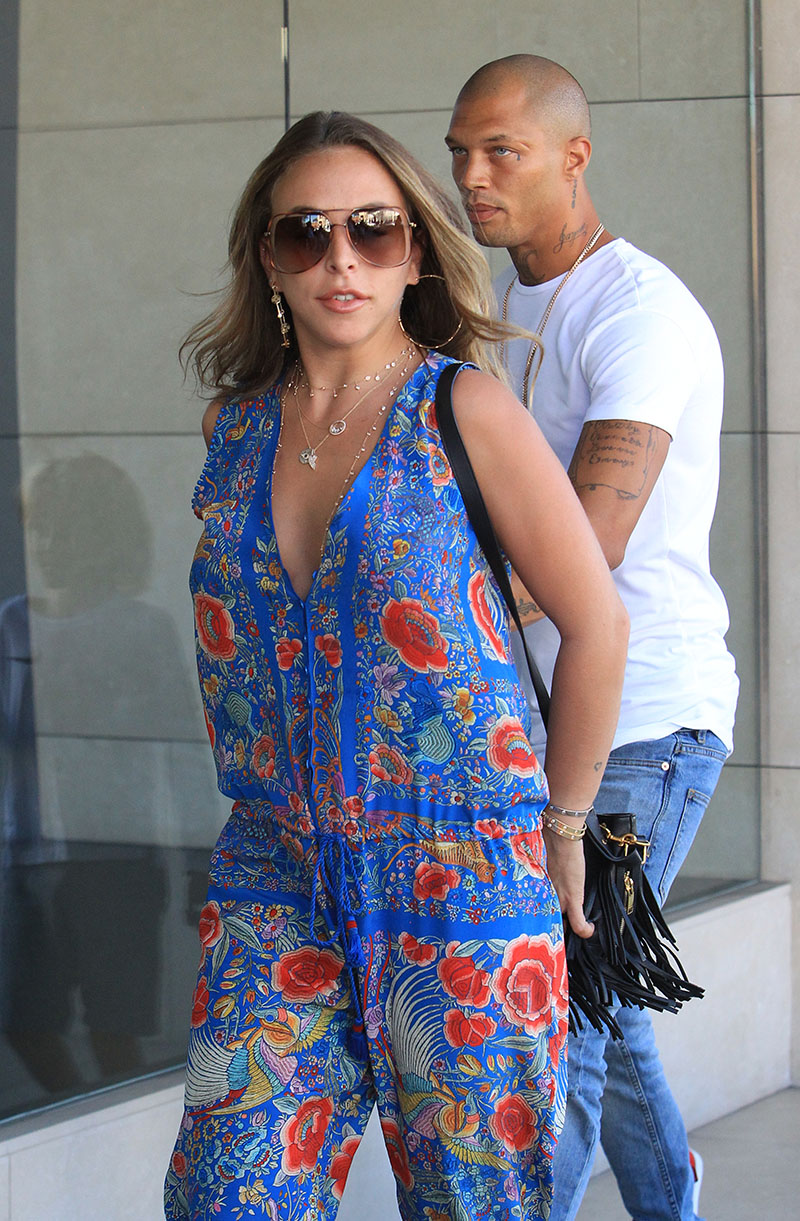 Jeremy's estranged wife of 8 years, Melissa Meeks filed for divorce after she caught the 33-year-old ex-con cheating with Chloe in Turkey.
Melissa moved on quickly with new boyfriend Theo Campbell, who took her on a romantic date in London, England this past weekend.
Though she has moved on, Melissa still has lingering feelings for her ex.
"He was an amazing husband, honestly, when I think about it I still get emotional. It's still very raw. We had a really good life together," she said during a chat with 'This Morning' hosts Ben Shepherd and Amanda Holden on Monday.
Melissa said Jeremy seemed remorseful for breaking up his family for a home wrecker.
"He was just apologetic for how things came out and how hurt I was by it," Melissa said.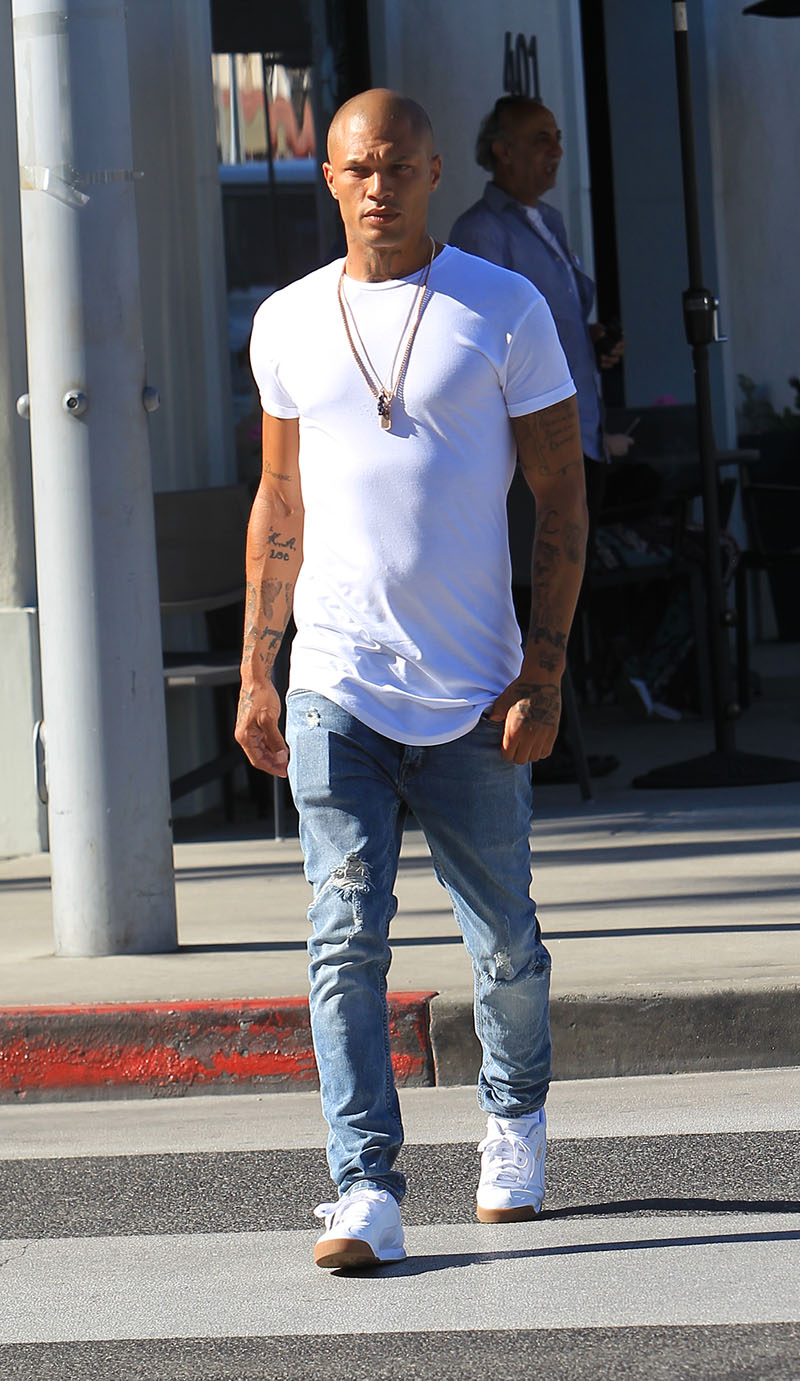 "I don't really think there's any denying it based on the photos that were out there… That's my husband of 8/9 years, I love him deeply, I still do. It's very hard when I think about what happened. I wish I still had my husband to go home to, but I don't believe there is any hope," she added.
Photos by Forty Seven/WENN.com