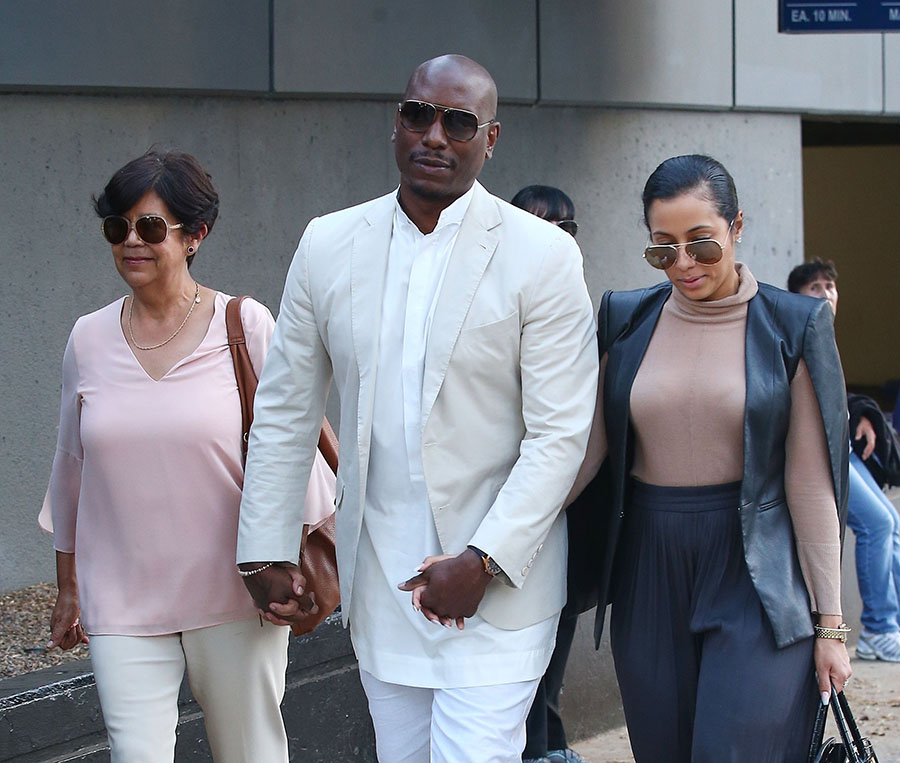 Tyrese Gibson was seen leaving family court in Los Angeles on Tuesday after facing new allegations filed by his ex-wife, Norma Gibson. Tyrese was accompanied by his mother-in-law and wife, Samantha Lee, whom he married on Valentine's Day.
When the 38-year-old actor was asked why he wore he wore all white, he replied, "I'm not wearing black today because it's not a funeral."
Tyrese's ex wife filed a police report against him on Monday after he flew a banner over his 10-year-old daughter Shayla's elementary school and sent her various gifts. Norma accused the hunky actor of hiring a plane to fly a banner which read "No matter what, Daddy loves you Shayla", over her school in California on Monday.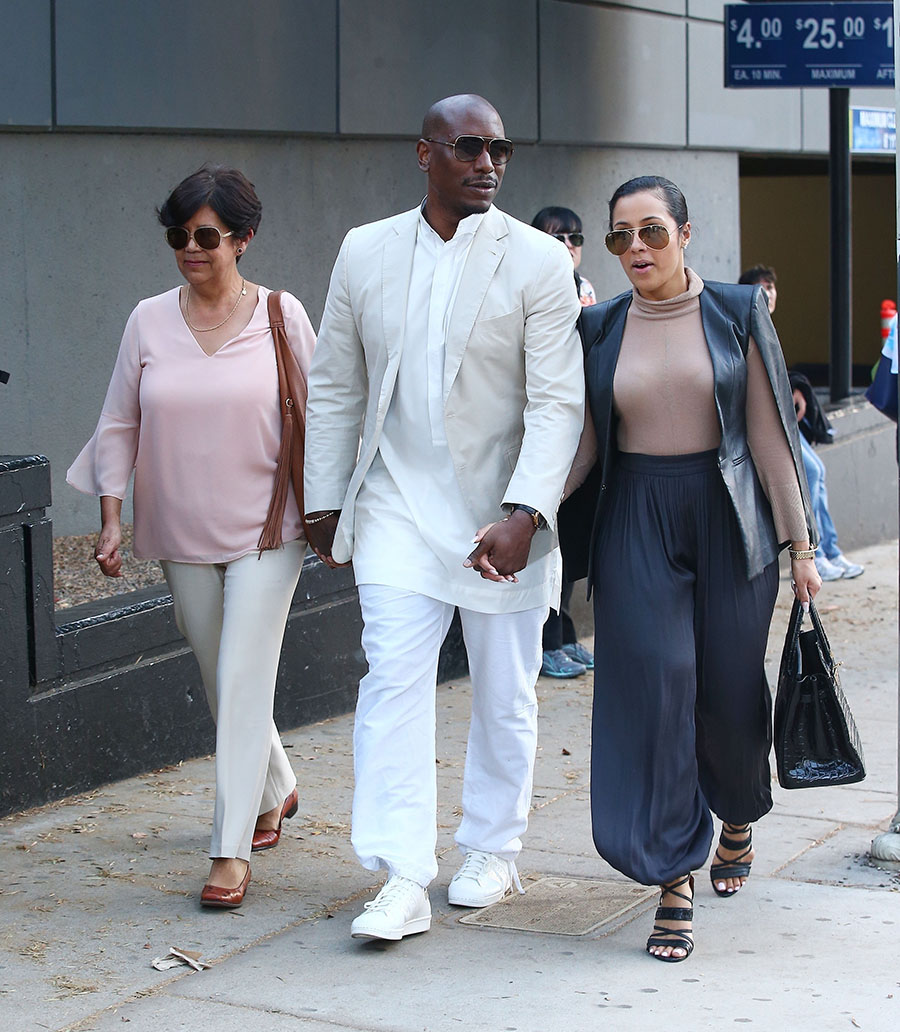 She wants the court to grant a permanent restraining order as she believes Tyrese violated a temporary restraining order by contacting Shayla in a roundabout way.
Norma's lawyer Aleen Laura Khanjian tells TMZ she believes the gifts are a form of witness intimidation. She says Tyrese is trying to influence his daughter to speak highly of him when the Department of Children and Family Services interviews her about allegations that he spanked her so hard she couldn't sit down.
The courtroom was cleared while Tyrese and his doctor gave testimony. Court observers were allowed back in while Norma was on the stand.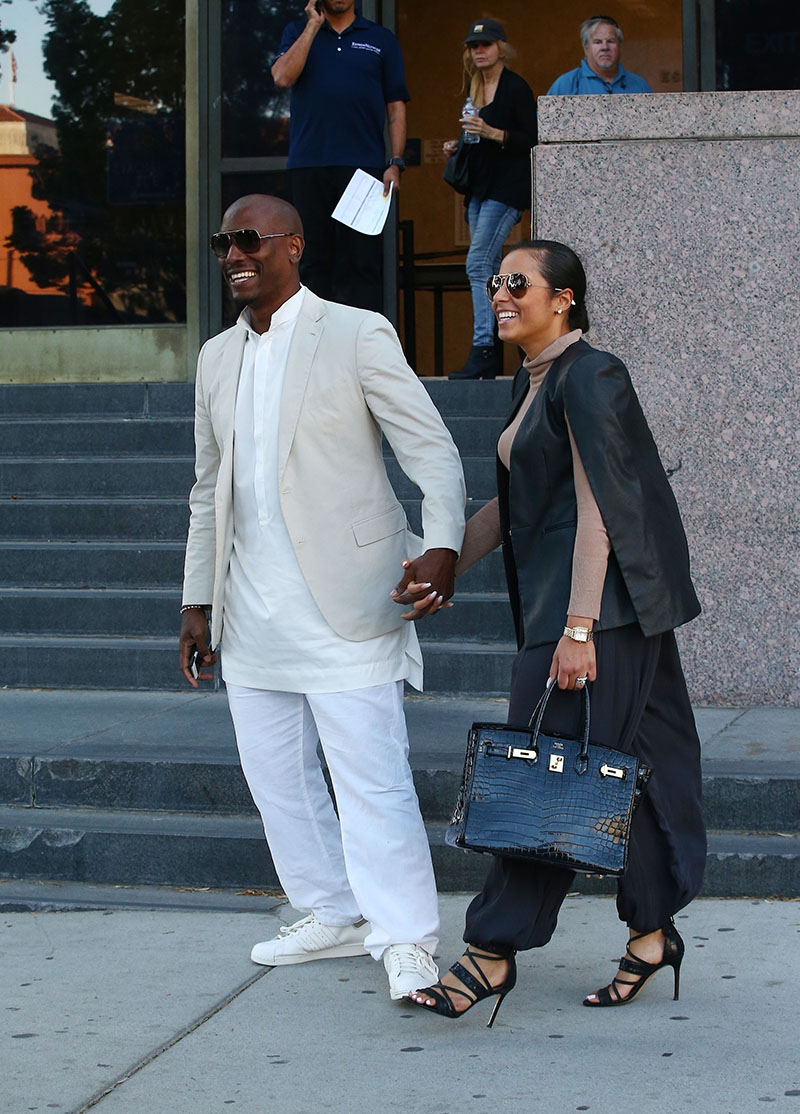 Tyrese seemed calm and mouthed the words "I Love You" to his wife, Samantha.
Theblast.com reports Shayla did not give her testimony on Tuesday, but she may be called to speak when Norma finishes her testimony on Wednesday.
The Fate of the Furious star is still under investigation by the L.A. County of Department of Children and Family Services for alleged child abuse.
Court resumes on Wednesday.

Photos by CPR / BACKGRID