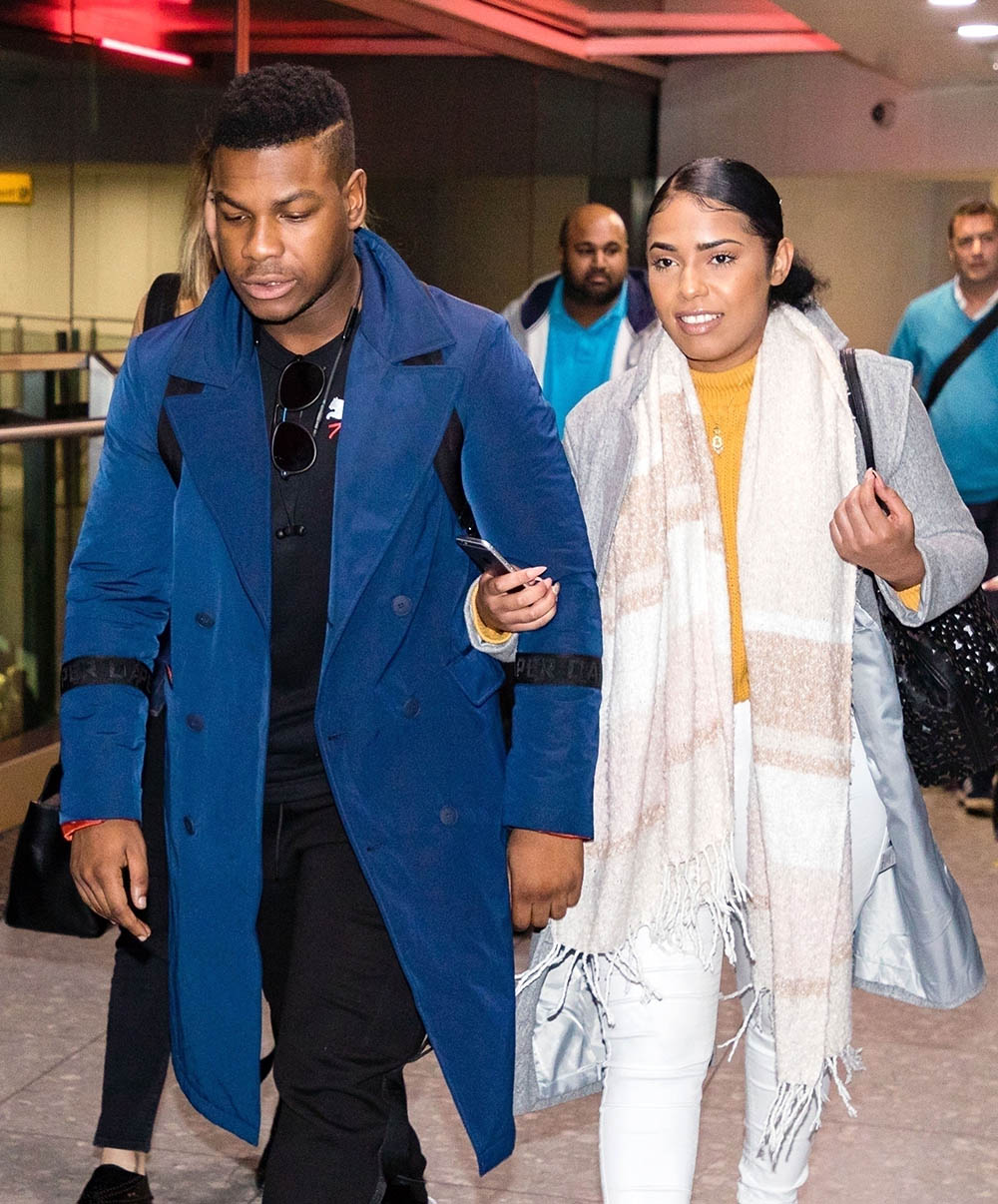 Sorry to be the bearer of bad news, ladies. Star Wars actor John Boyega is in a relationship with a mystery woman. Some of you will take this news hard. Take a minute to compose yourselves.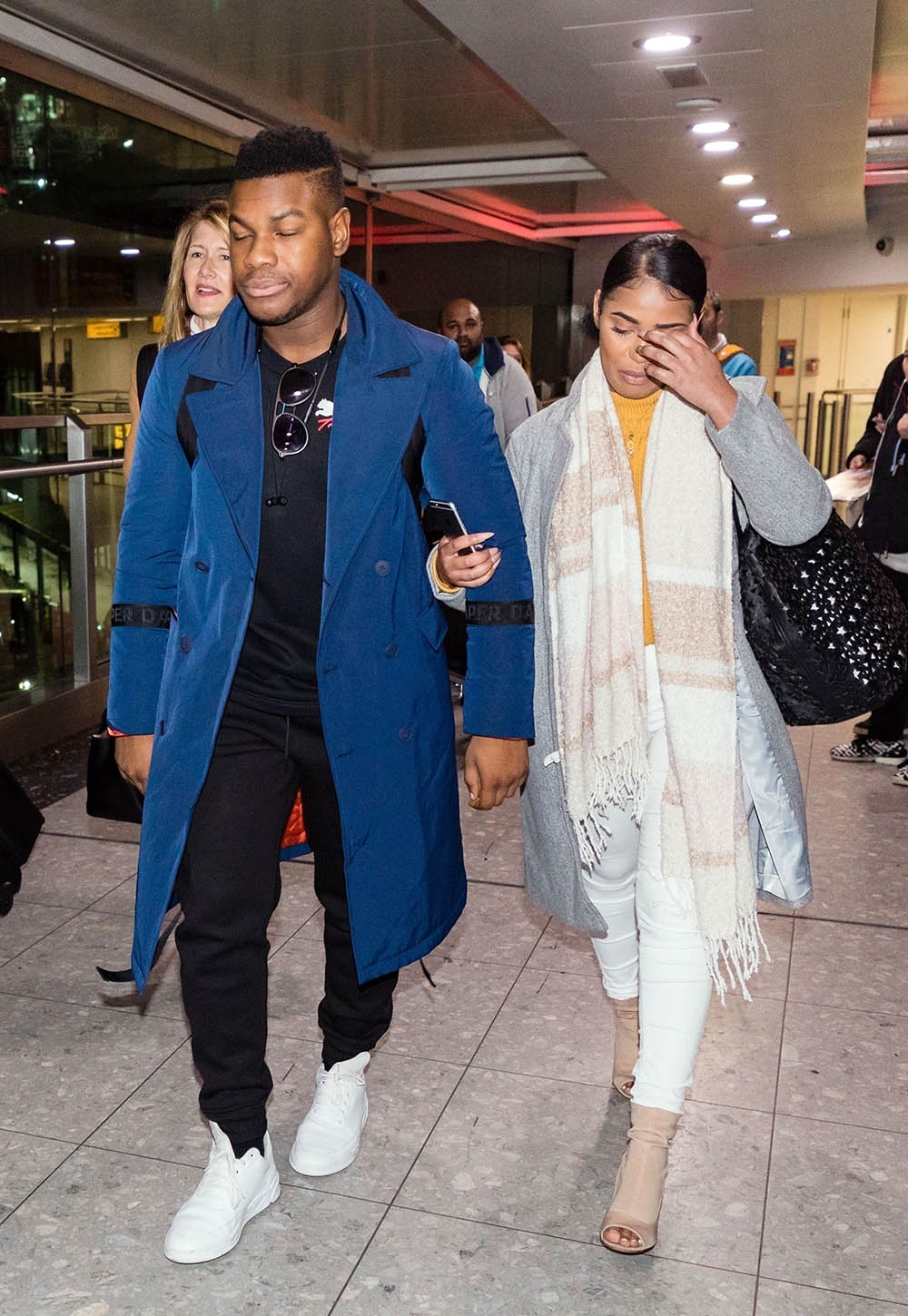 The 25-year-old British actor arrived at London's Heathrow Airport with a mystery woman at his side. Boyega invited his entire family to the London Premiere of Stars Wars: The Last Jedi on Monday.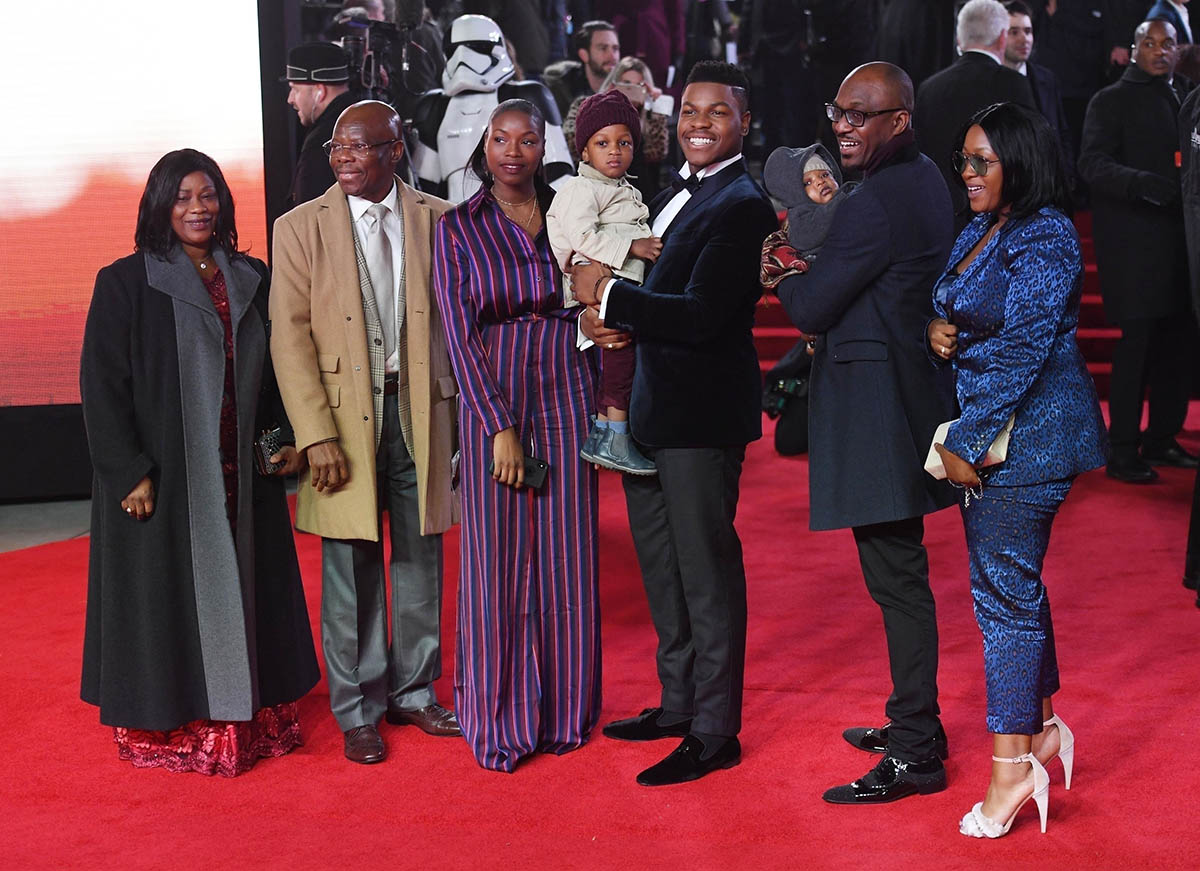 Boyega, who plays Resistance Fighter Finn in the movie franchise, posed on the red carpet with his father Samon; his mother Abigail; nephews JJ and Ezra, and his sister Grace.
The Star Wars cast also includes Daisy Ridley Lupita Nyong'o, Adam Driver, Andy Serkis and Mark Hamill.
Photos by BACKGRID