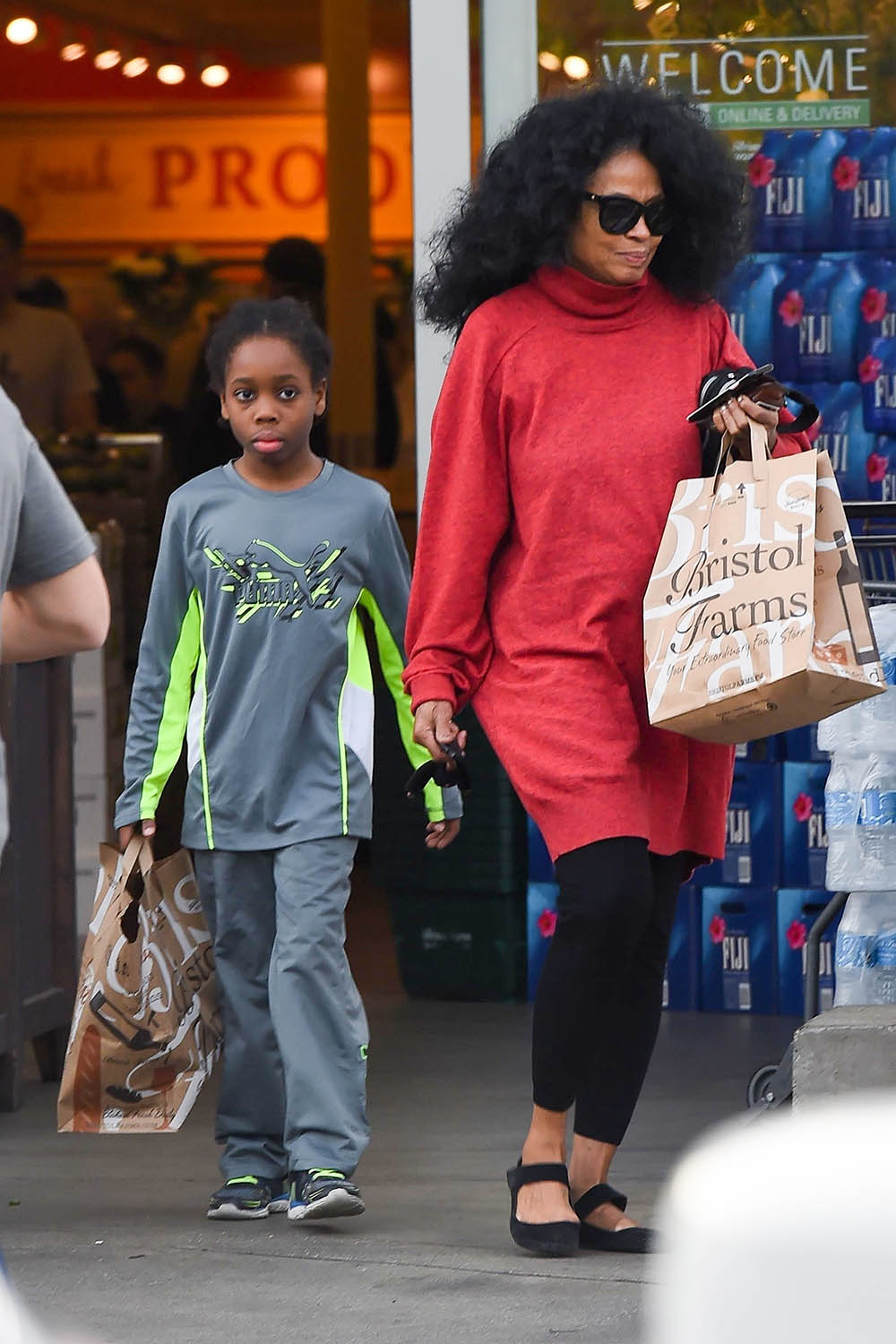 R&B/Soul music royalty Diana Ross played the doting grandmother as she took her adorable 8-year-old grandson Raif-Henok Emmanuel Kendrick along for some grocery shopping at celebrity hotspot Bristol Farms in Beverly Hills.
Ross, 73, caught flack for ignoring Raif who stole the show at the 2017 American Music Awards in November. Ross was accused of doting on her biracial/mixed raced grandkids as she accepted her lifetime achievement award.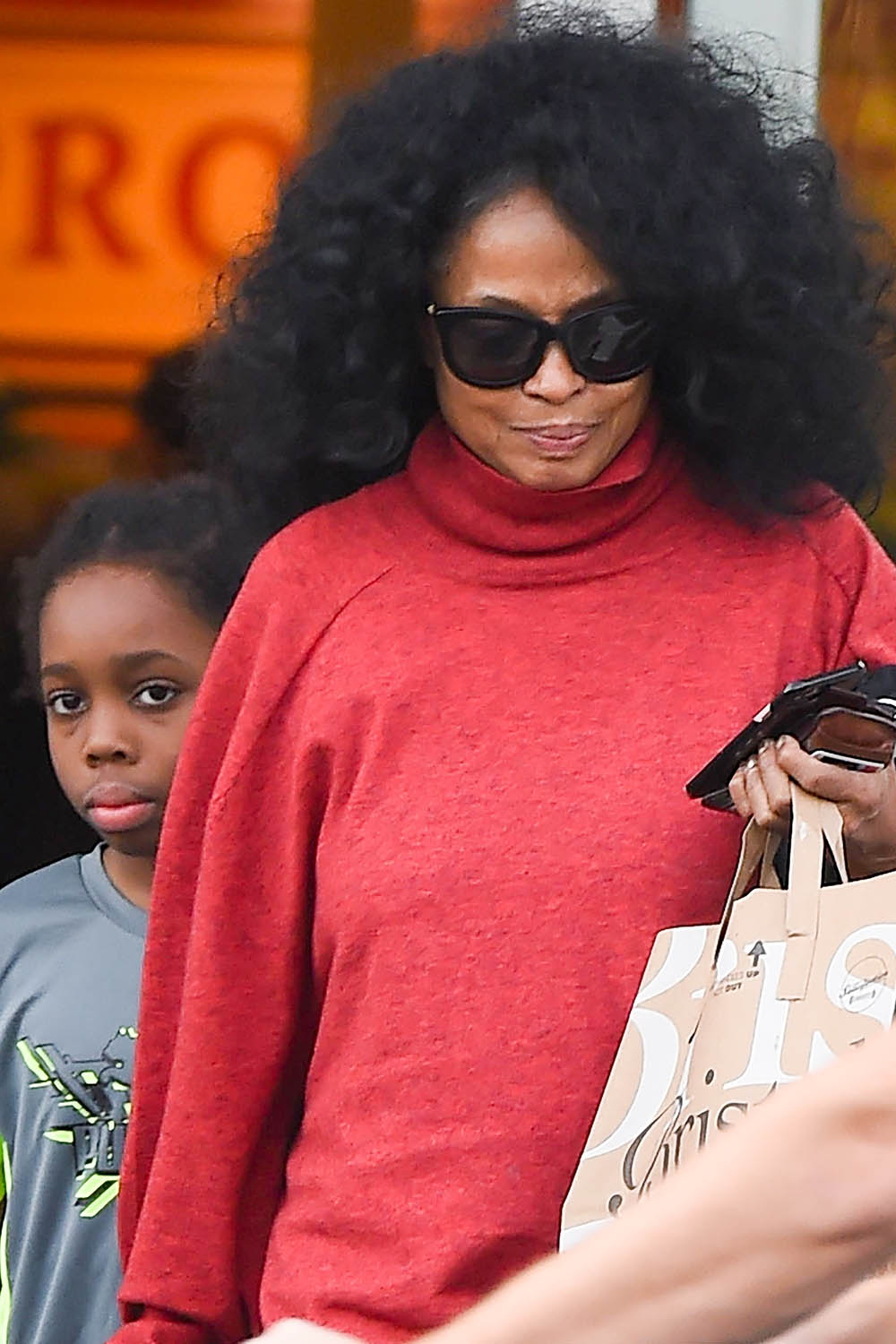 Raif is the son of Ms. Ross' Afrocentric daughter Rhonda Ross Kendrick, 46, and her husband of 22 years, Rodney Kendrick.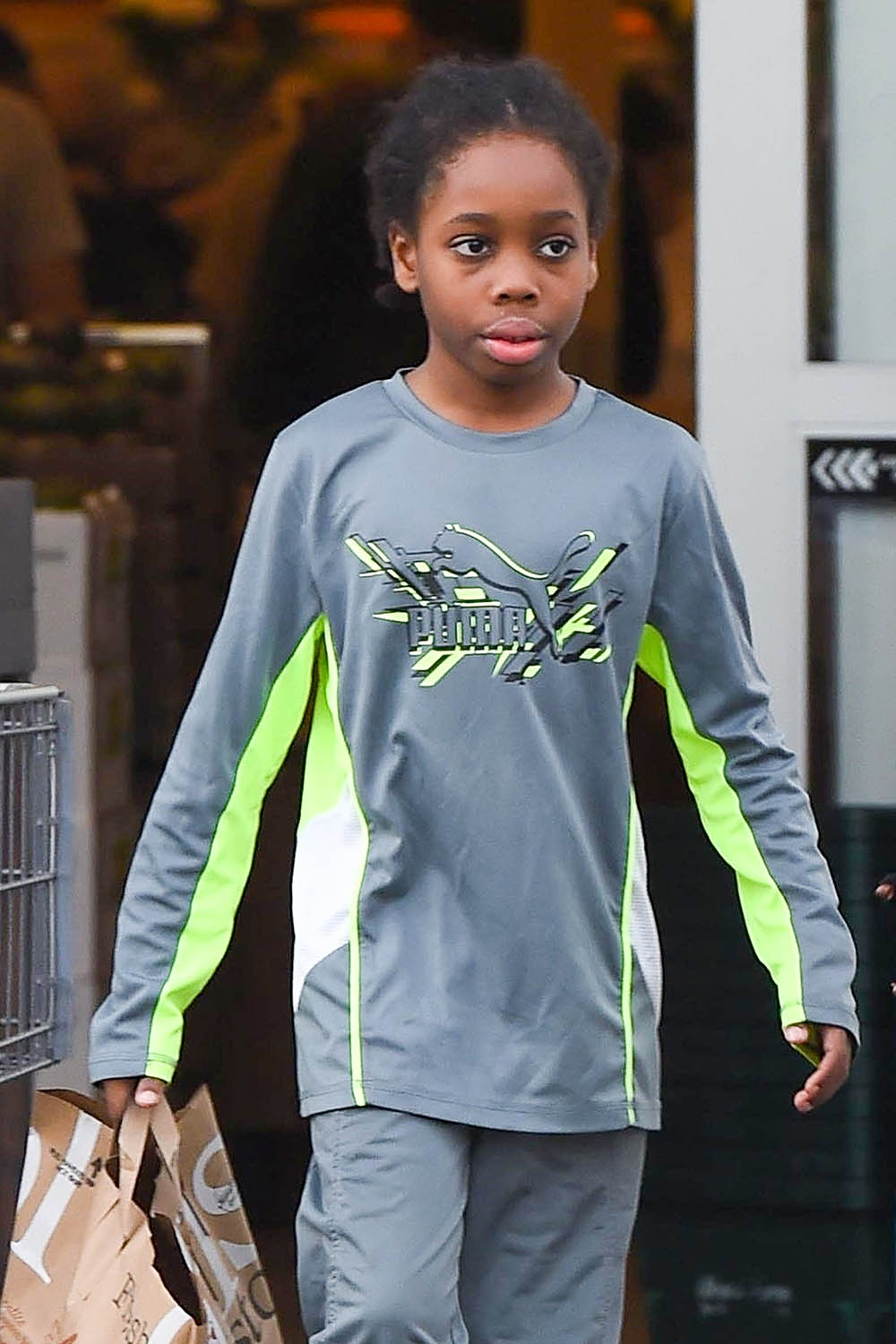 Photos by BACKGRID