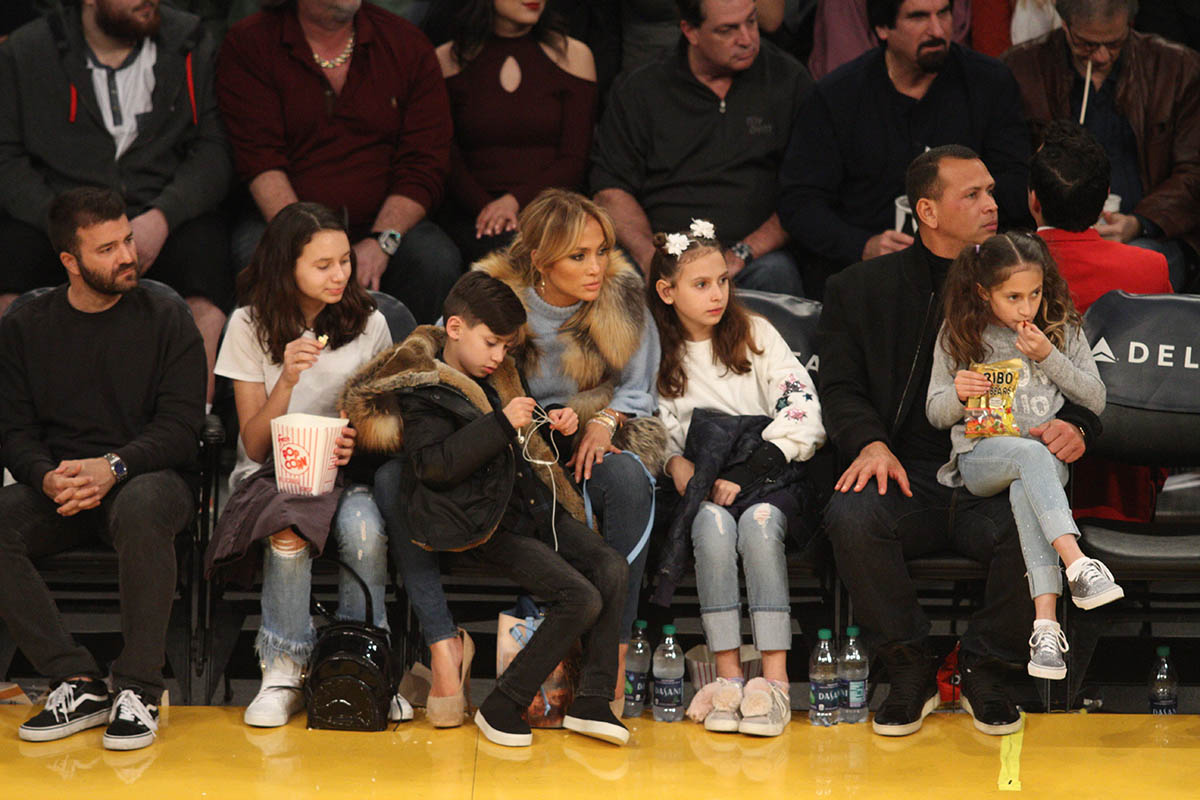 Power couple Jennifer Lopez and Alex Rodriguez took their four kids to watch the Charlotte Hornets vs Los Angles Lakers NBA game at the Staples Center in Los Angeles on Friday. J-Rod sat at court side with her twins Emme and Maximilian and Alex's daughters Ella and Natasha. The family of six were forced to share just 4 court side seats. J-Lo's daughter Emme sat on Alex's lap while his daughter, Tashi, left, sat with Jennifer, her son, Max, and A-Rod's daughter Ella, 3rd from right.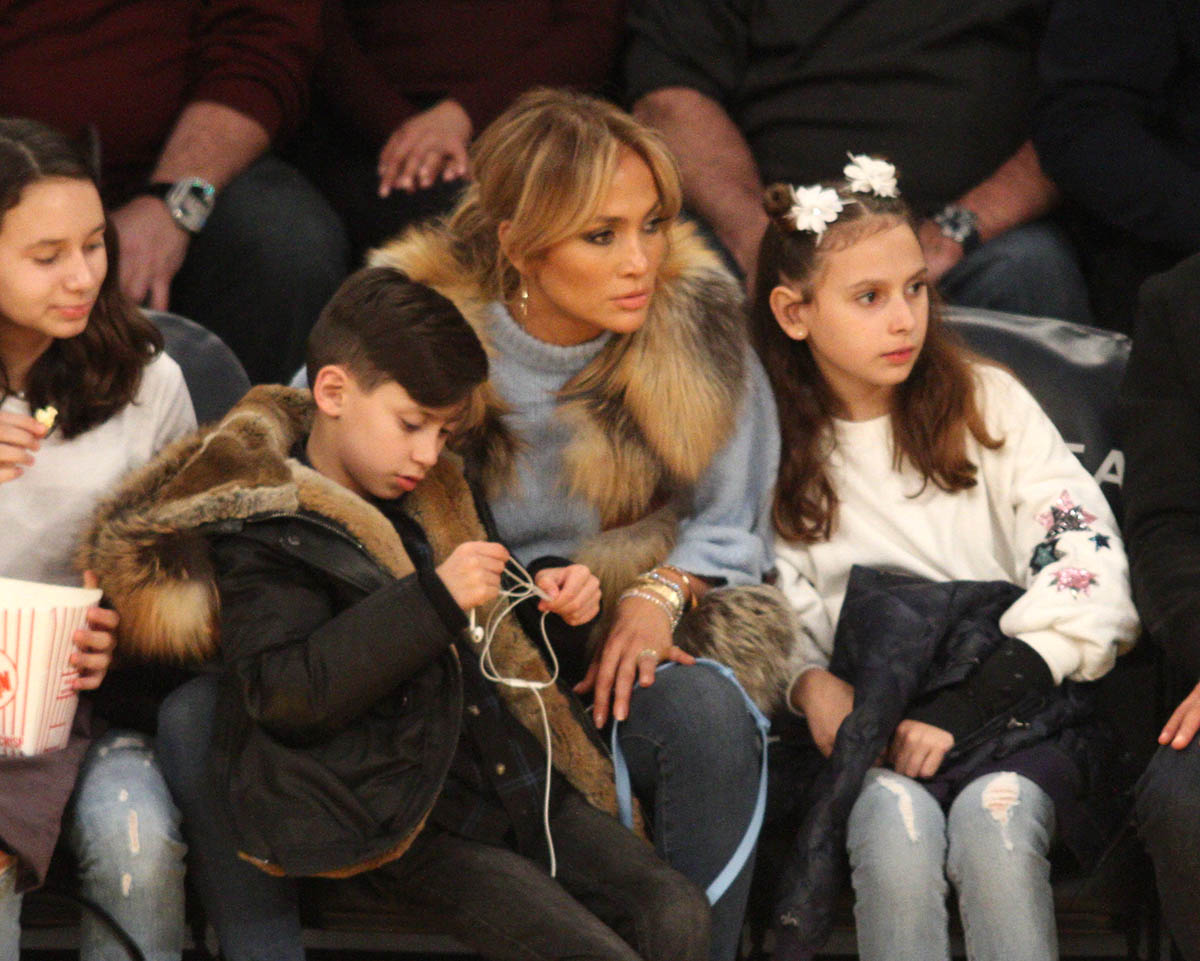 J-Lo's son Max untangles his earphone cord while J-Lo sat with Tashi, left, and Ella, right. The Hornets defeated the Lakers by the final score of 108-94.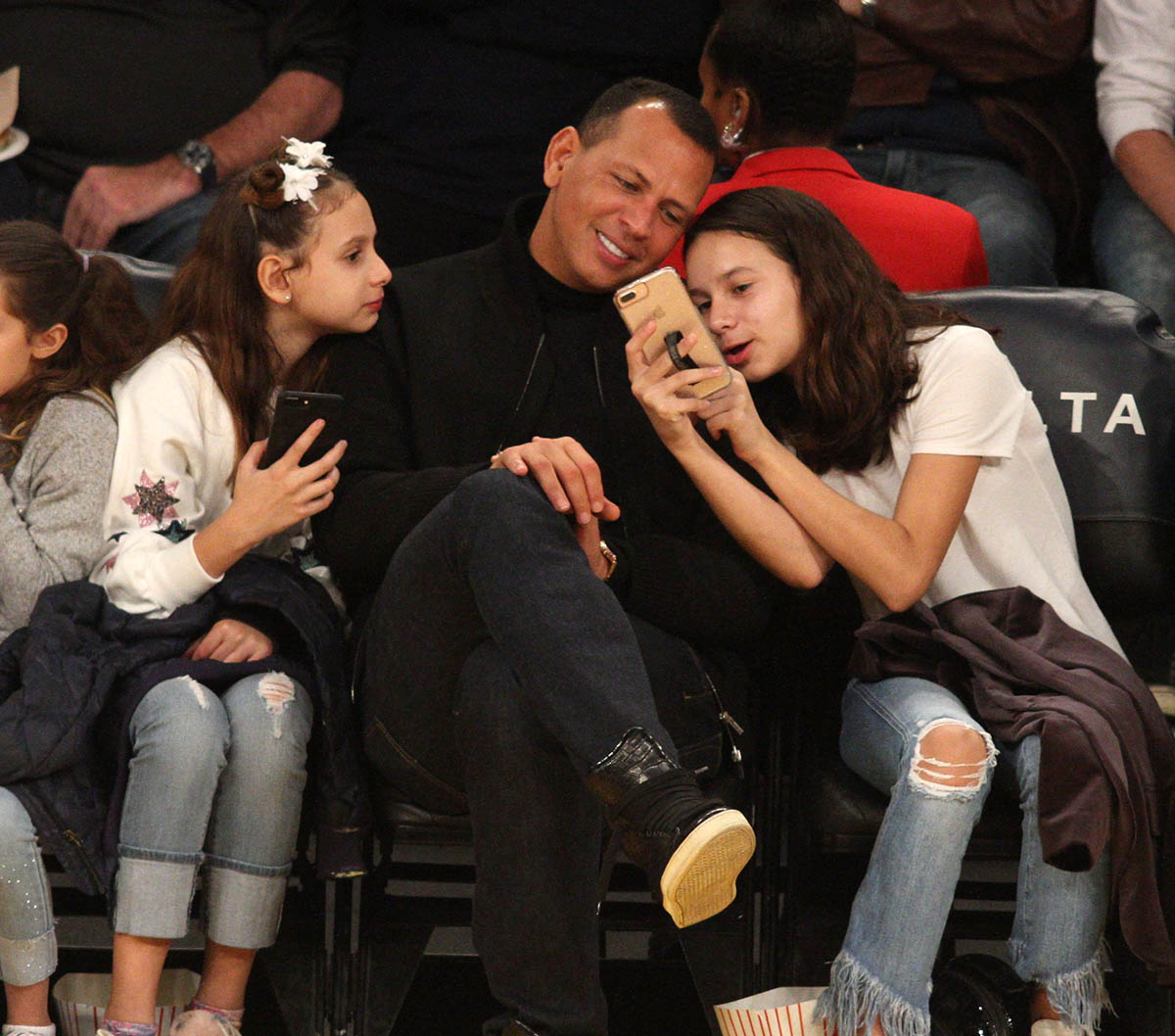 Tashi, left, and Ella are daddy's girls.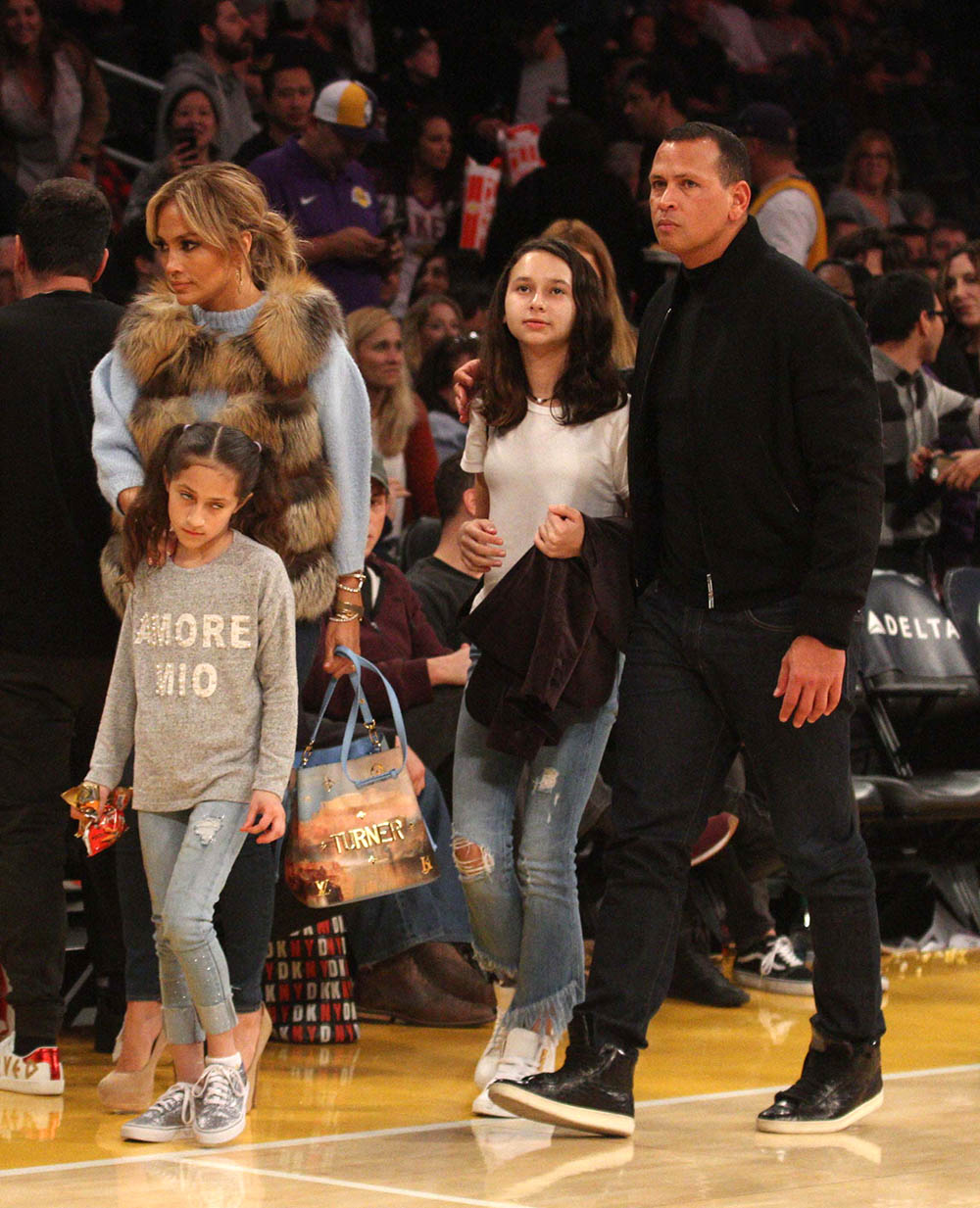 Photos by WENN.com