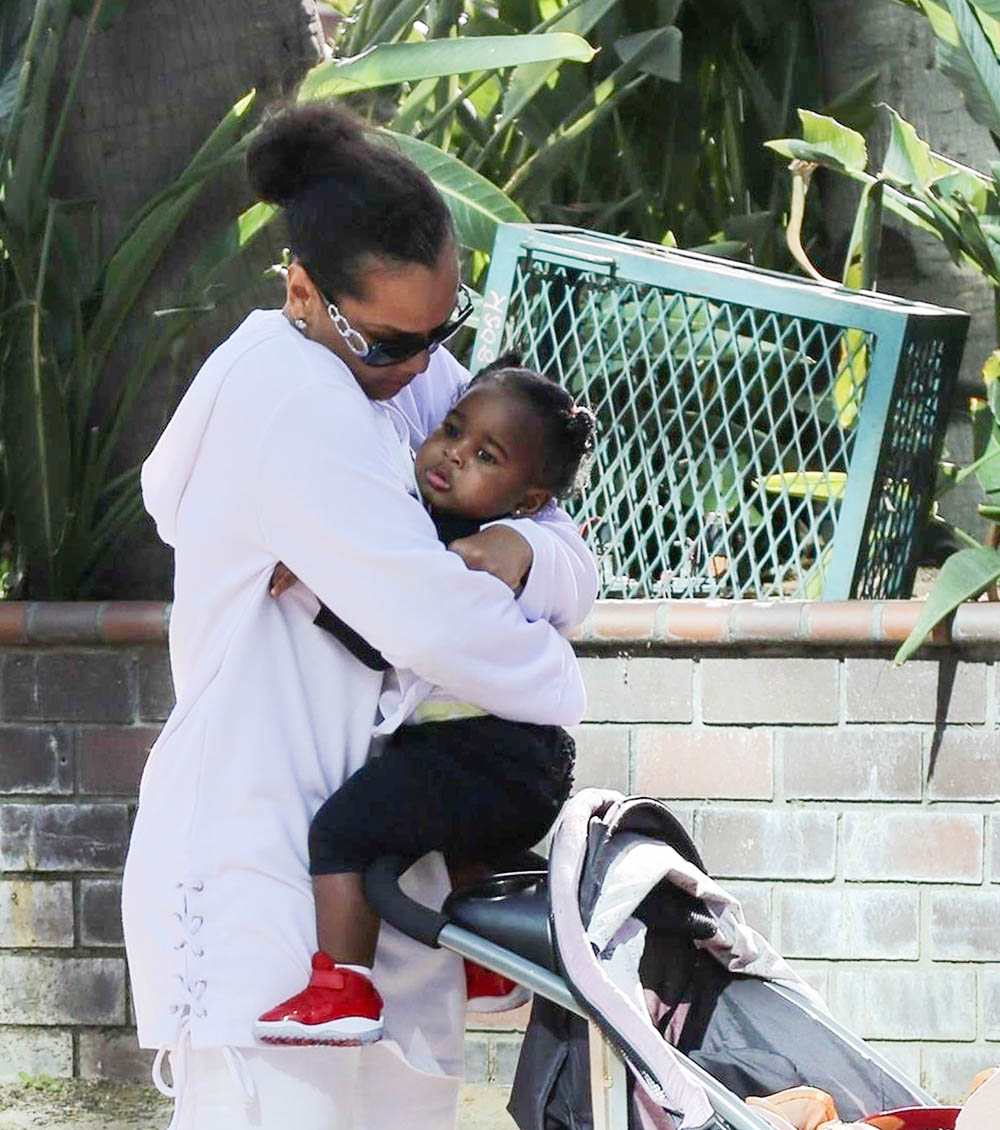 Actress LisaRaye McCoy was spotted shopping with her adorable granddaughter, Bella Rae, and other family members at the Farmers Market in Studio City, Calif. on Sunday. Bella Rae is LisaRaye's first grandchild and the first child of LisaRaye's only child, Kai Morae Pace, who appeared in LisaRaye's reality TV show, "Being LisaRaye McCoy" in 2016.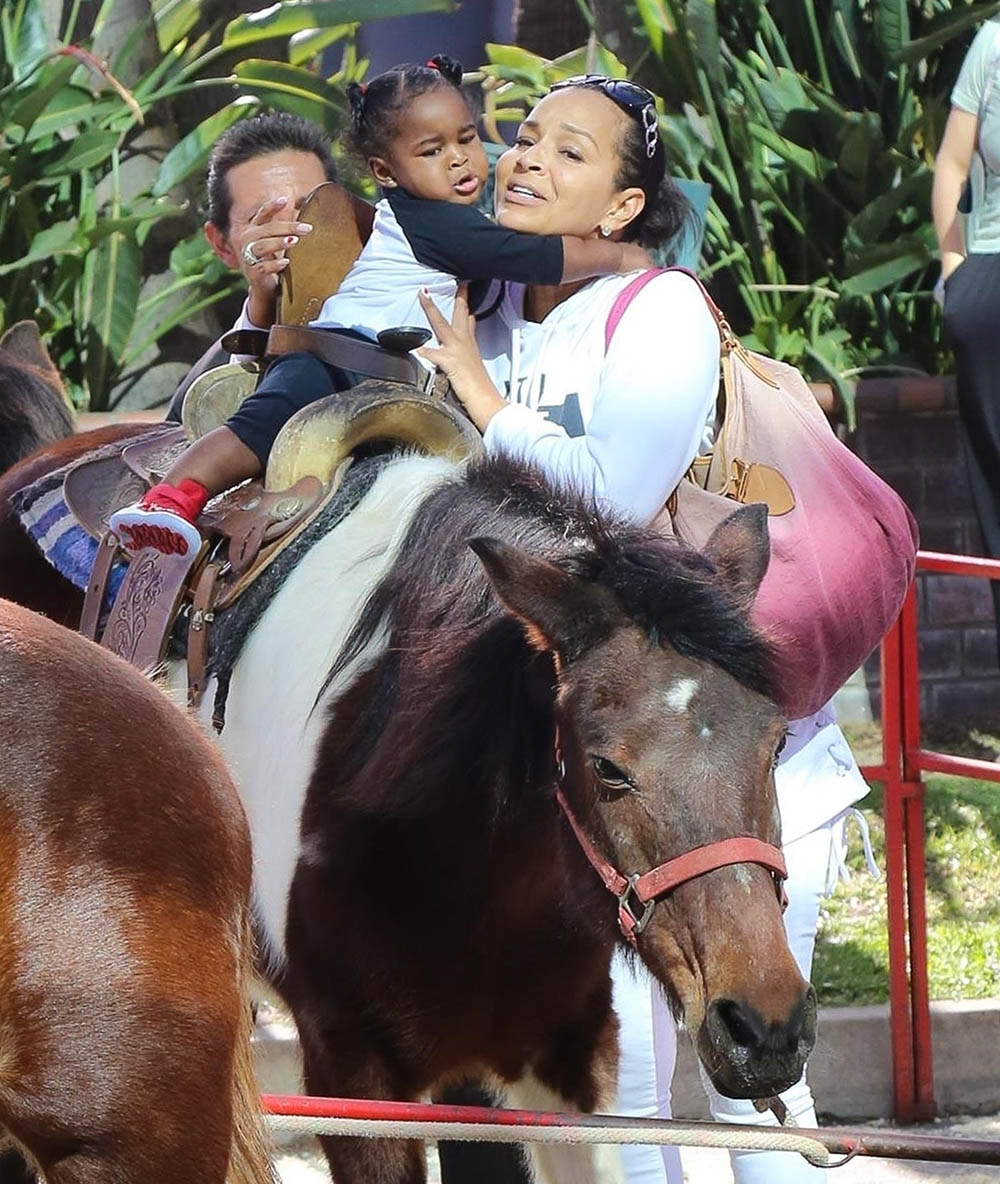 LisaRaye, 51, loved on Bella, who was born in December 2016. She kept a watchful eye on the cute toddler as she rode horseback at the Farmer's Market.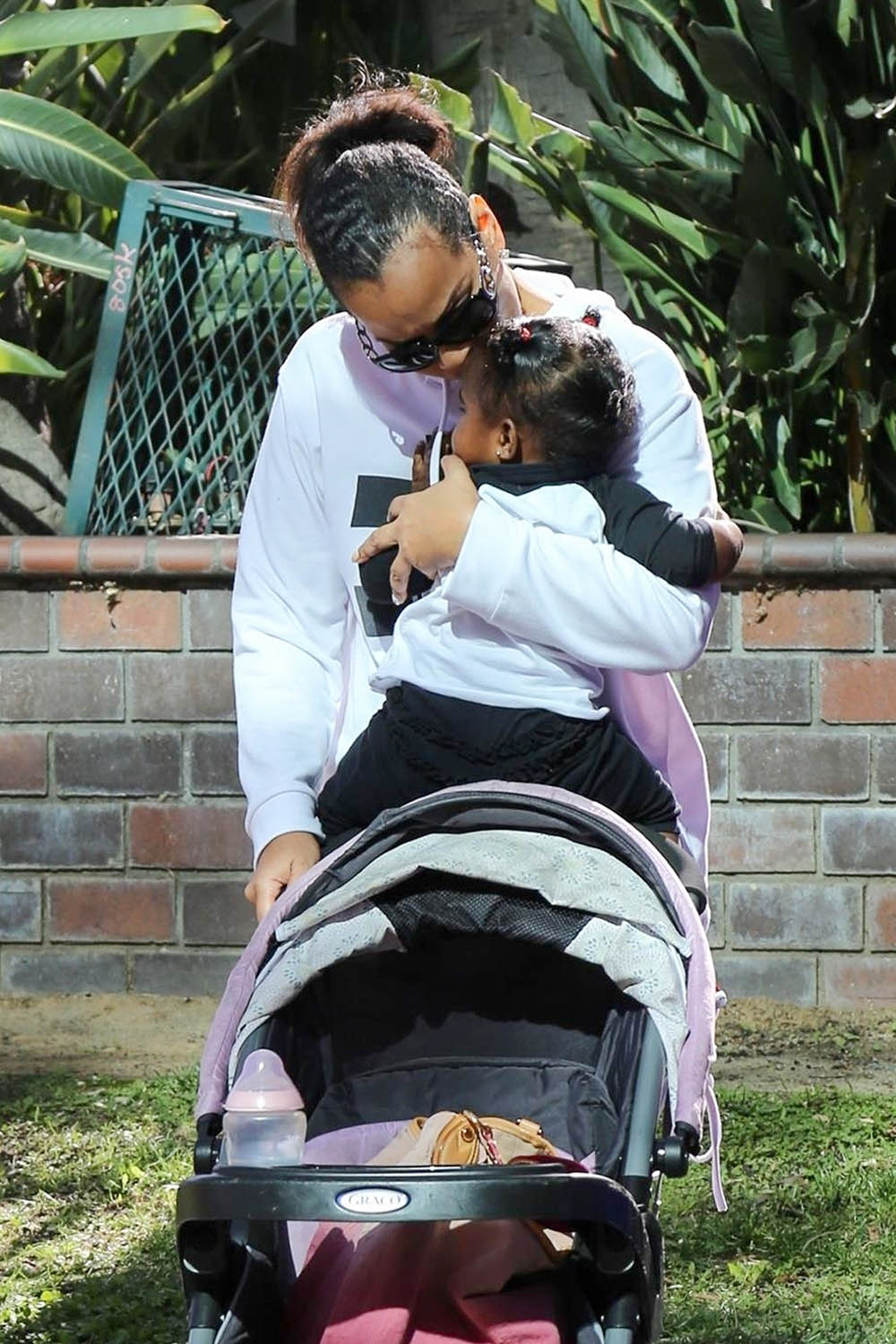 LisaRaye was recently the victim of a home burglary by a thief who looted her entire house, stealing $160,000 worth of jewelry and purses. The actress was not at home when the robbery took place in late January, but she has an idea who the culprit might be.
LisaRaye has a feeling the burglar is someone familiar with the layout and renovations on her San Fernando Valley home, and also knew that she would not be home, she told TMZ.
A security camera caught images of a man knocking on LisaRaye's front door then running around the side of the house and breaking into a side door.
Photos by Hollywood To You / BACKGRID