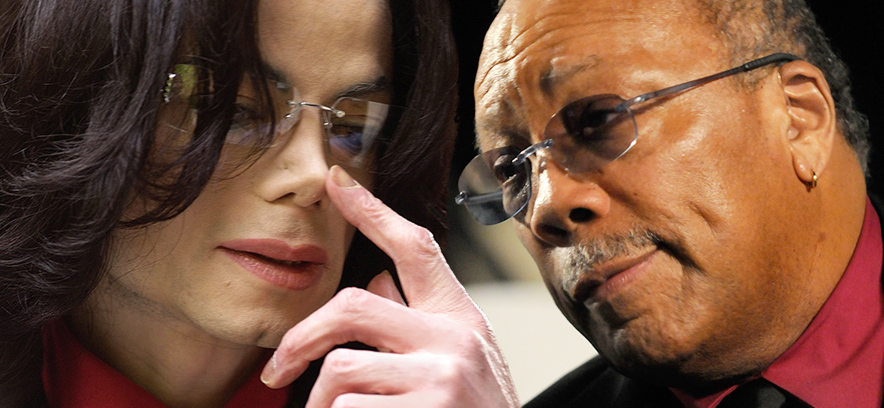 The rumors that Michael Jackson had the skin disease vitiligo have finally been put to rest. Michael, who died in 2009 at age 50, often linked his many skin lightening treatments to vitiligo, but the pop star's mentor Quincy Jones confirms Michael did not have vitiligo.
In a revealing interview with Vulture magazine, the legendary music producer, who turns 85 next month, said Michael had an obsession with plastic surgery.
Jones, who took on the role of a father figure to young Michael, said he brought up the singer's plastic surgeries during recording sessions in the studio.
"I used to kill him about the plastic surgery, man. He'd always justify it and say it was because of some disease he had. Bullshit."
Quincy added that Michael's self-esteem issues stemmed from the psychological abuse he received at the hands of his father Joe Jackson.
Joe and Michael's older brothers, Tito Jackson and Jackie Jackson, often teased him when he went through puberty and his face broke out in acne.
"I had pimples so badly it used to make me so shy. I cried every day," Michael said in an interview. He recalled that Tito and Jackie would tell him he had a "big nose".
Michael underwent dozens of surgeries on his skin and nose as a result of the teasing from his own family members.
Photos by Aaron Lambert-Pool/Getty Images, Harrison Funk/The Jackson Family via Getty Images