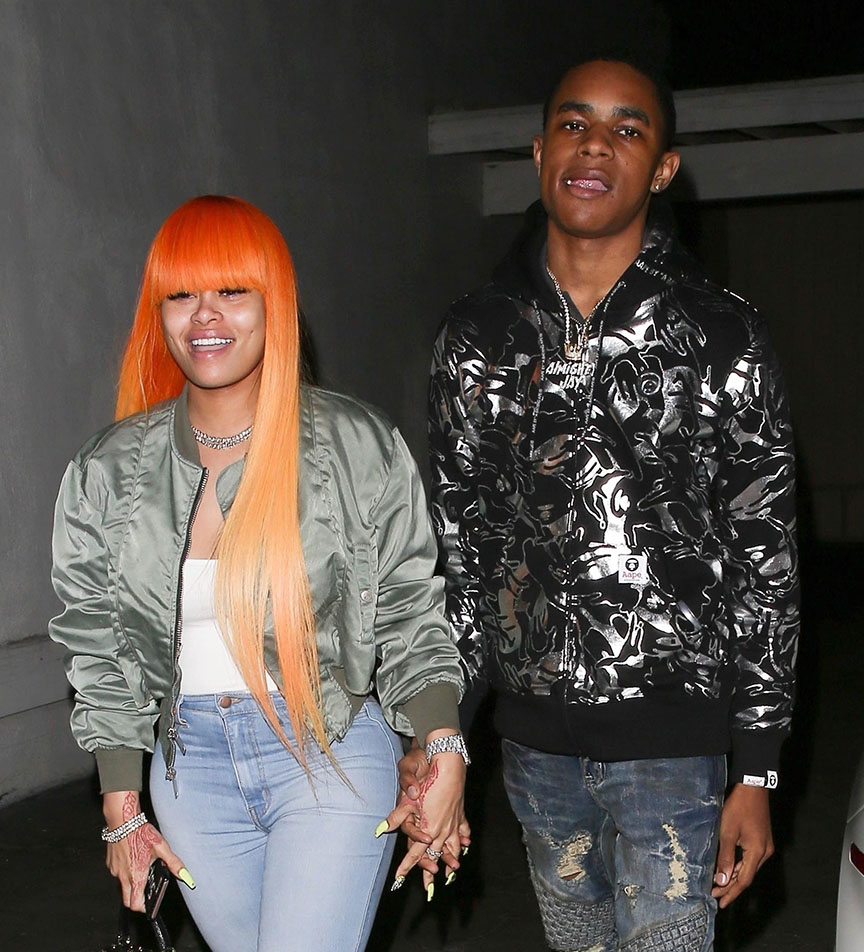 Instagram model Blac Chyna has a thing for young rappers who are easy to control and don't talk back to her. The mom-of-2 confirmed she is dating 18-year-old up-and-coming rapper YBN Almighty Jay — who unlike her previous boyfriend, unknown rapper Mechie, actually has a hit record that racked up 10 million views on Youtube.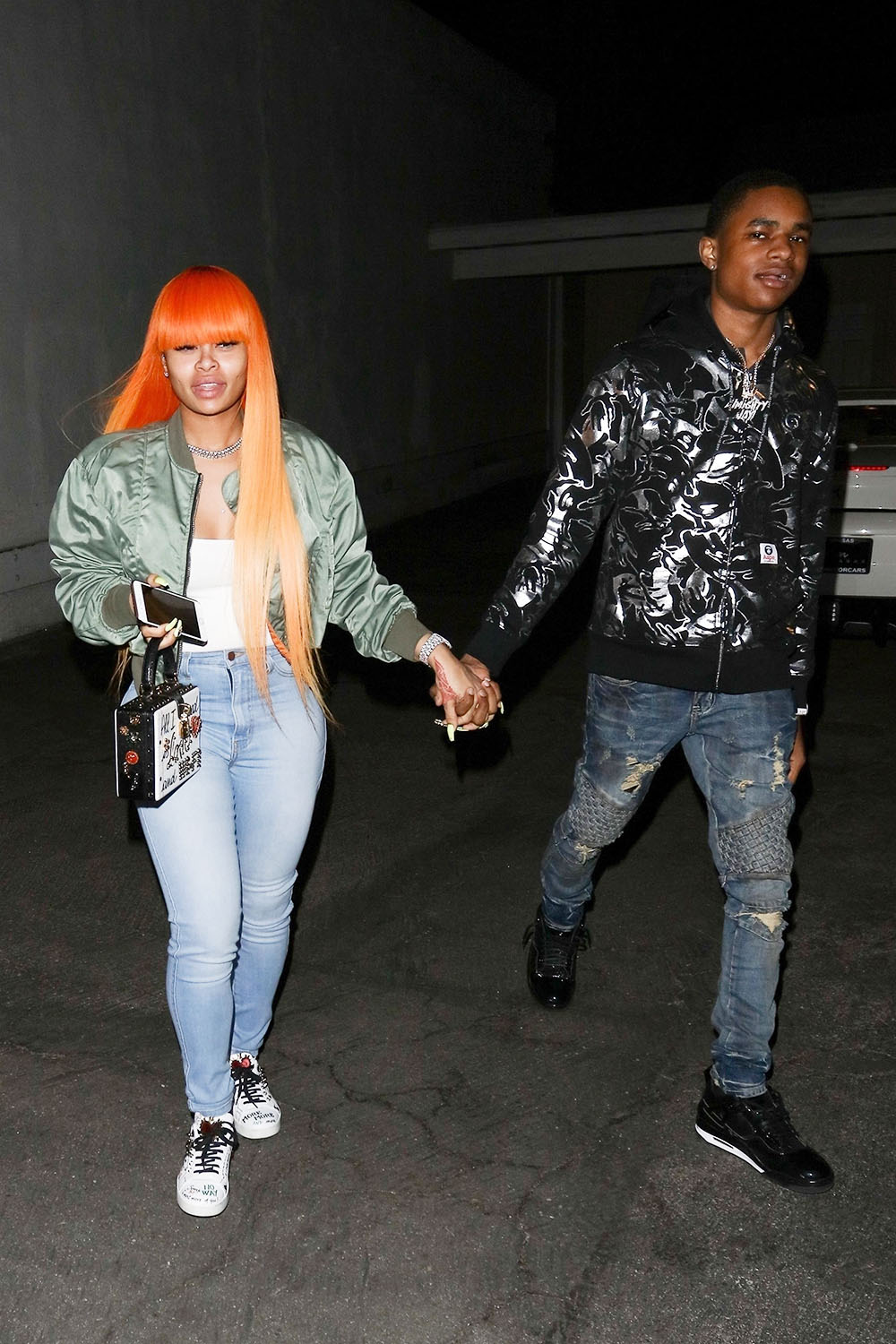 On Wednesday Chyna was seen walking hand in hand with the youngster in Studio City, Calif. Rob Kardashian's ex sported a fiery orange wig and no makeup for her date with the Texas native.
Chyna reportedly doesn't care that her fans are shading her for being a Cougar at age 29. A source tells Celebrity Insider:
"Chyna does not care about the backlash she is receiving and the jokes coming her way about dating an 18-year-old guy. Kourtney's 38 and Younes is 24, so why are people not jumping all over her for dating a much younger dude? People seem to just want to kill Chyna on social media over dating a younger dude, and she has had it."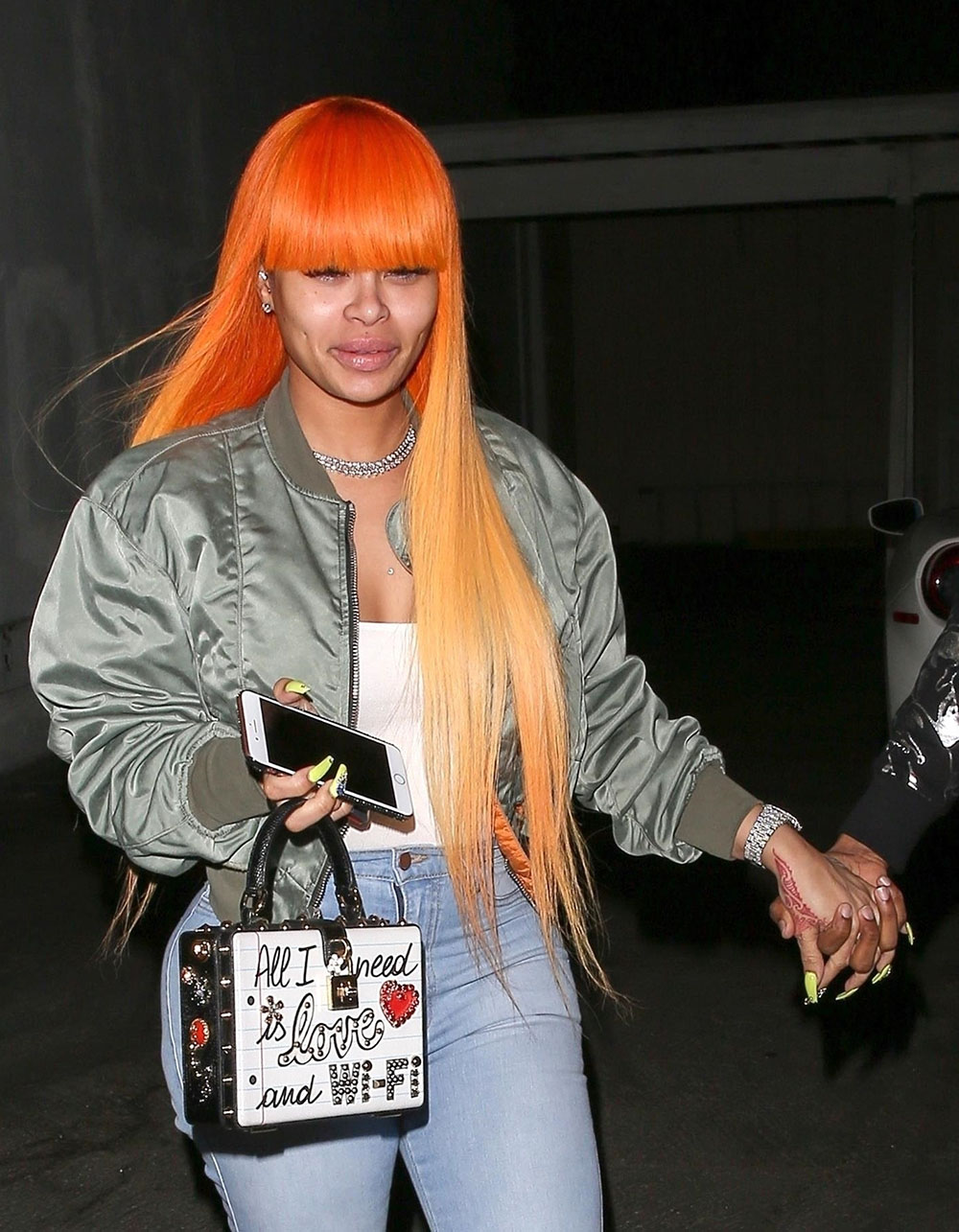 Like Amber Rose, Chyna is a control freak who prefers dating younger guys because they are easier to intimidate.
The source tells Celebrity Insider:
"That's the biggest reason why she's decided to date younger guys after her split from Rob. Whether it is Playboi Carti, 21, Mechie, 24 or YBN Almighty Jay, all of Chyna's boyfriends have been under the age of 25, and have budding rap careers. They are basically easy to control, do not give her problems, and Chyna wants all of the control."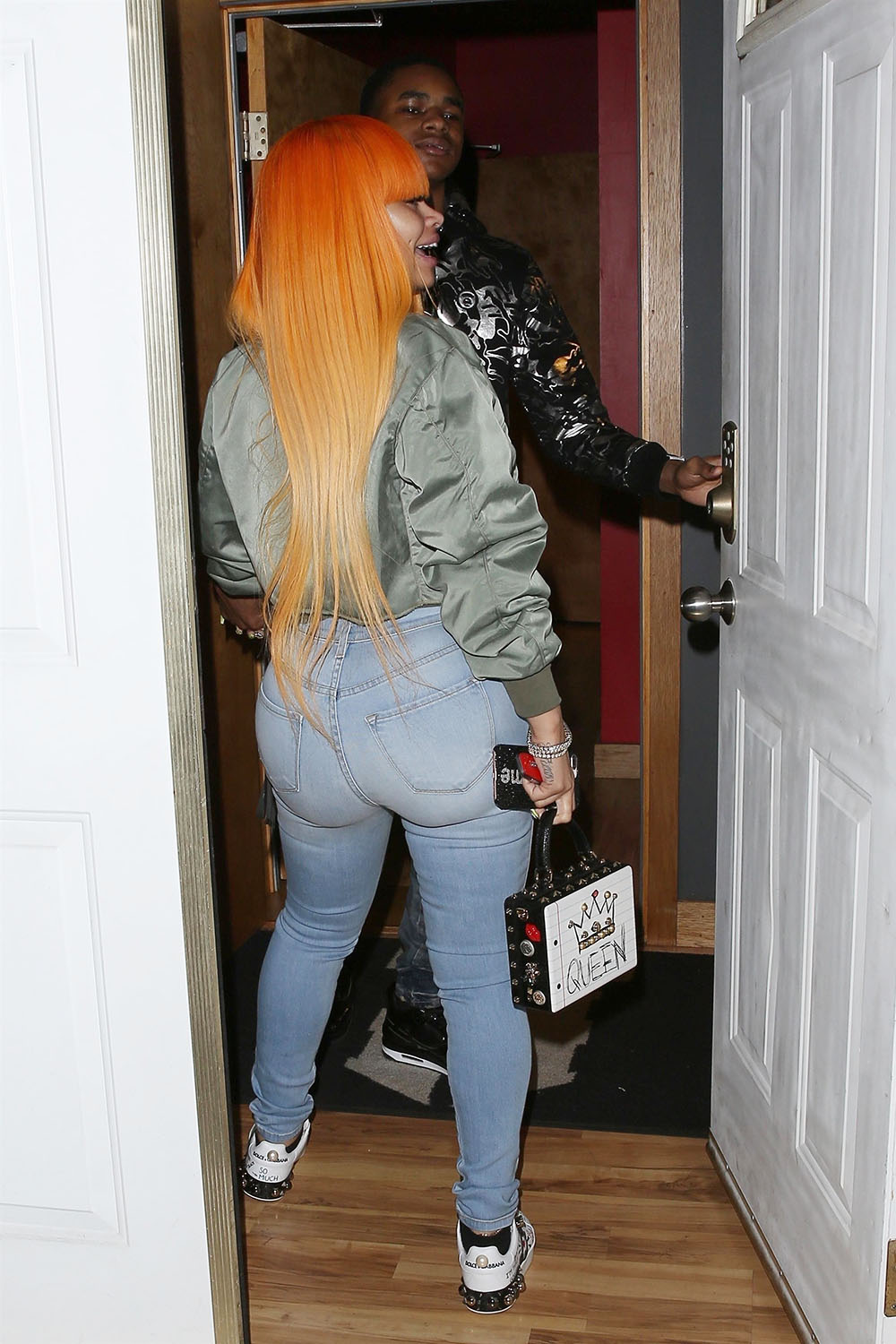 Photos by BACKGRID