Actress Kerry Washington switched outfits three times while doing promotional appearances in New York City on Wednesday. Kerry, who gained fame as savvy Washington, D.C. fixer Olivia Pope on TV's Scandal, says she took a few cues (and a free wardrobe) from her on-screen persona and applied them to her own life.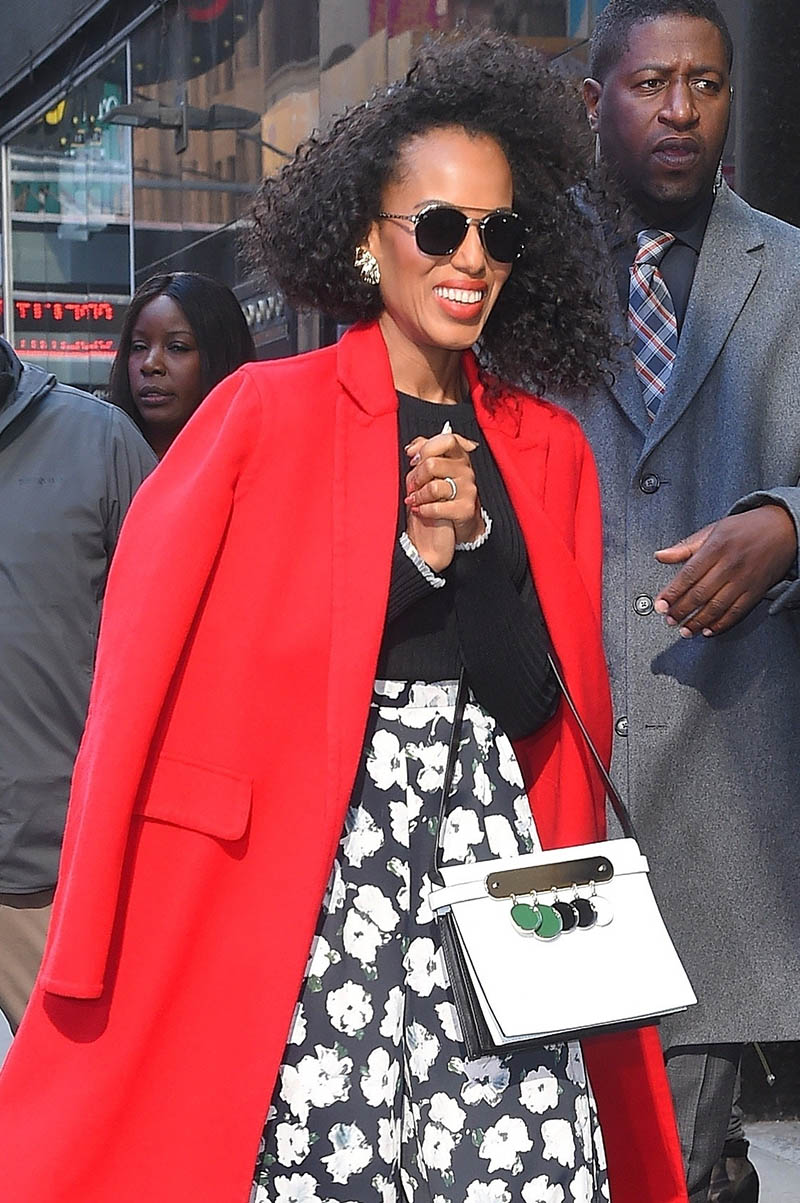 "I've learned a lot from Olivia through the years," Washington said today on ABC's Good Morning America. "She's much more courageous than I think I am. She's very bold and confident and she feels like there's always a solution that you should never give up and I feel like I've learned some of that from her."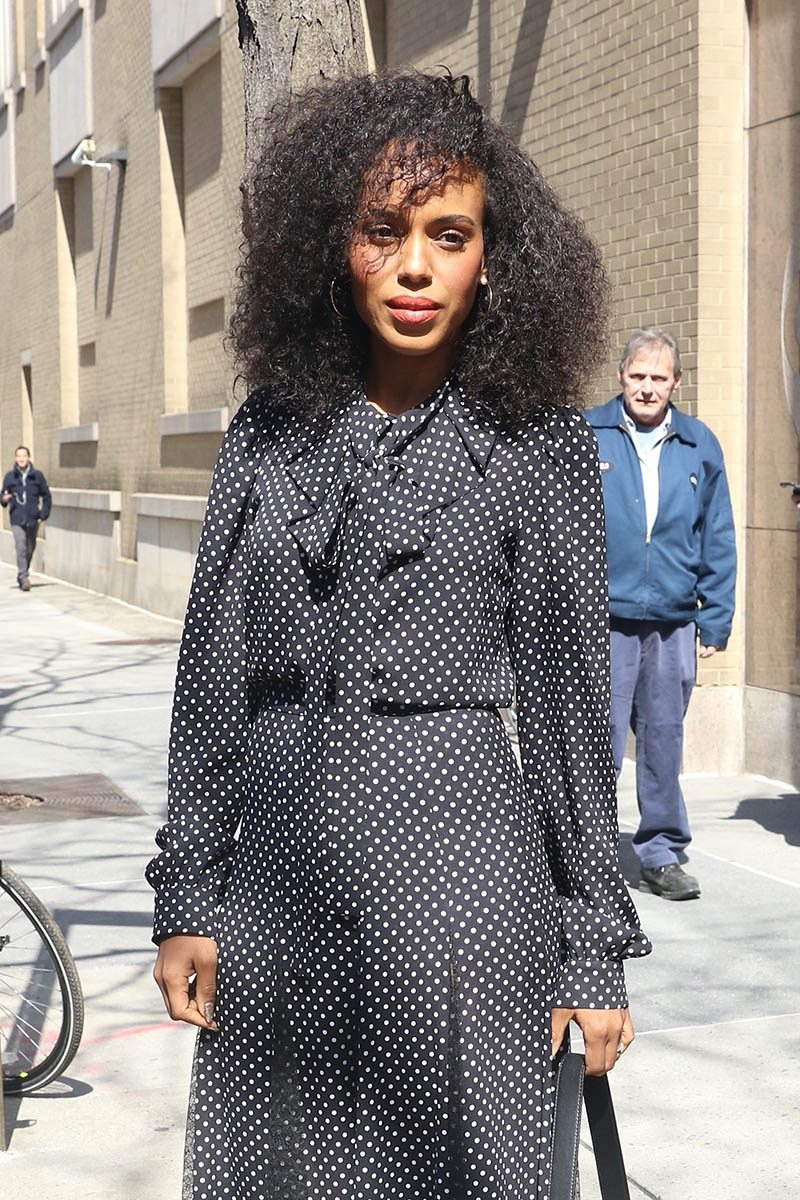 Kerry reflected Olivia's working woman persona in her choice of polka dots, bold prints and vivid colors that clashed beautifully.
What do you think of Kerry's style?
Photos by BlayzenPhotos / BACKGRID