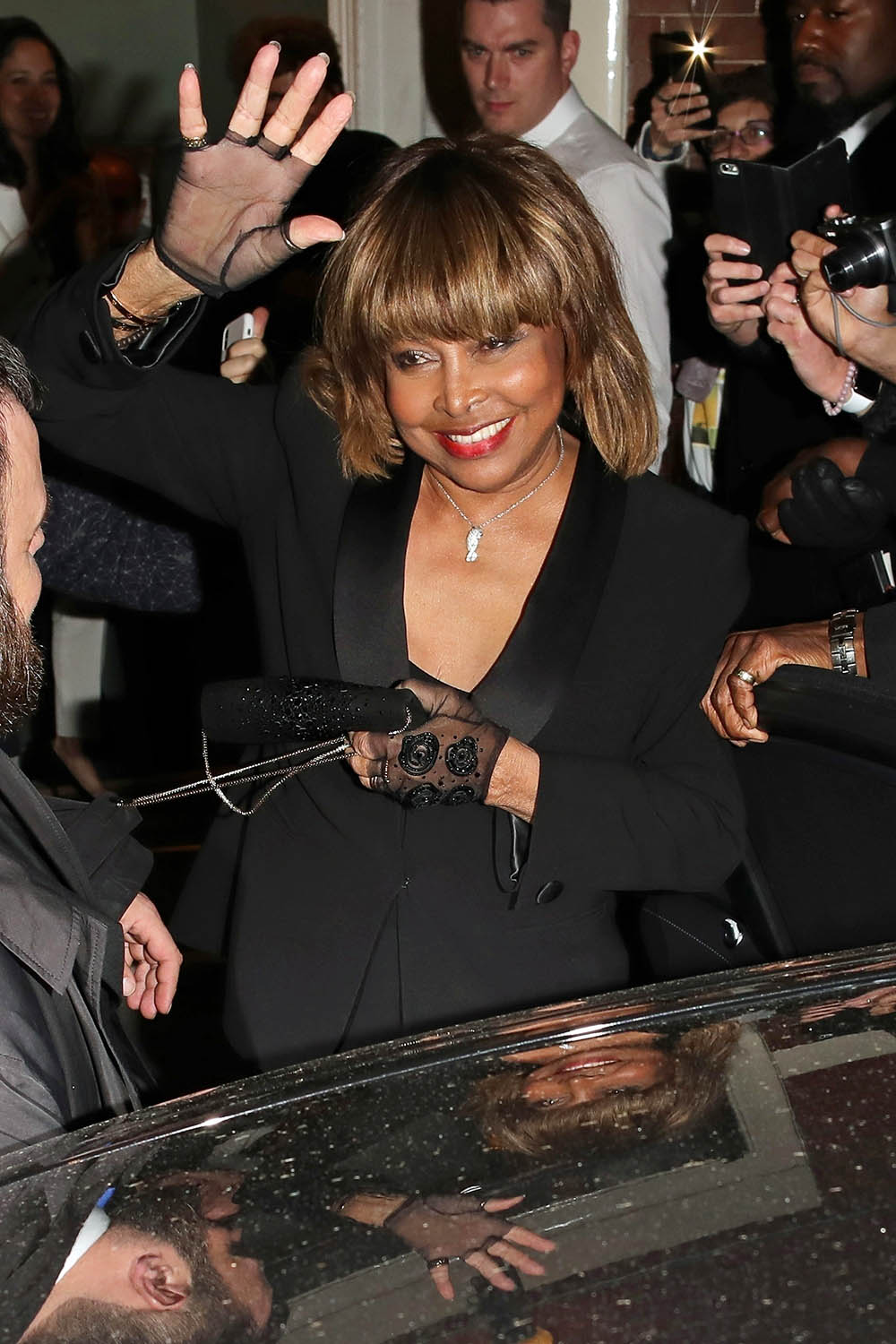 Tina Turner attracted a large crowd of paparazzi and fans after she attended the opening night of The Tina Turner Musical at Aldwych Theatre in London, England. Tina was seen leaving the Aldwych Theatre with her bodyguards while being mobbed by photographers in London.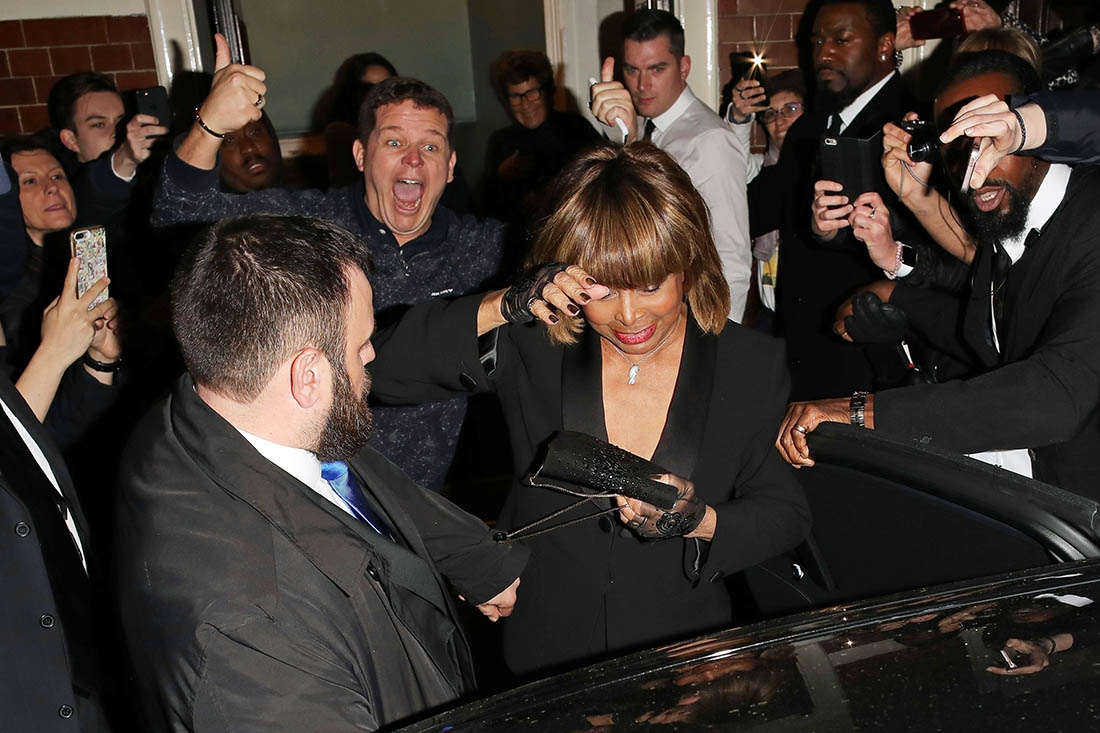 Tina was ecstatic after watching the show which took 3 years to cast and produce. She tweeted:
"After 3 years of hard work from our fantastic cast & crew, @TinaTheMusical makes its World Premiere Performance @TheAldwych tonight. It's meant so much to me to be so closely involved in this production. To all my fans & audiences, I hope you enjoy the show! Love, Tina x"
.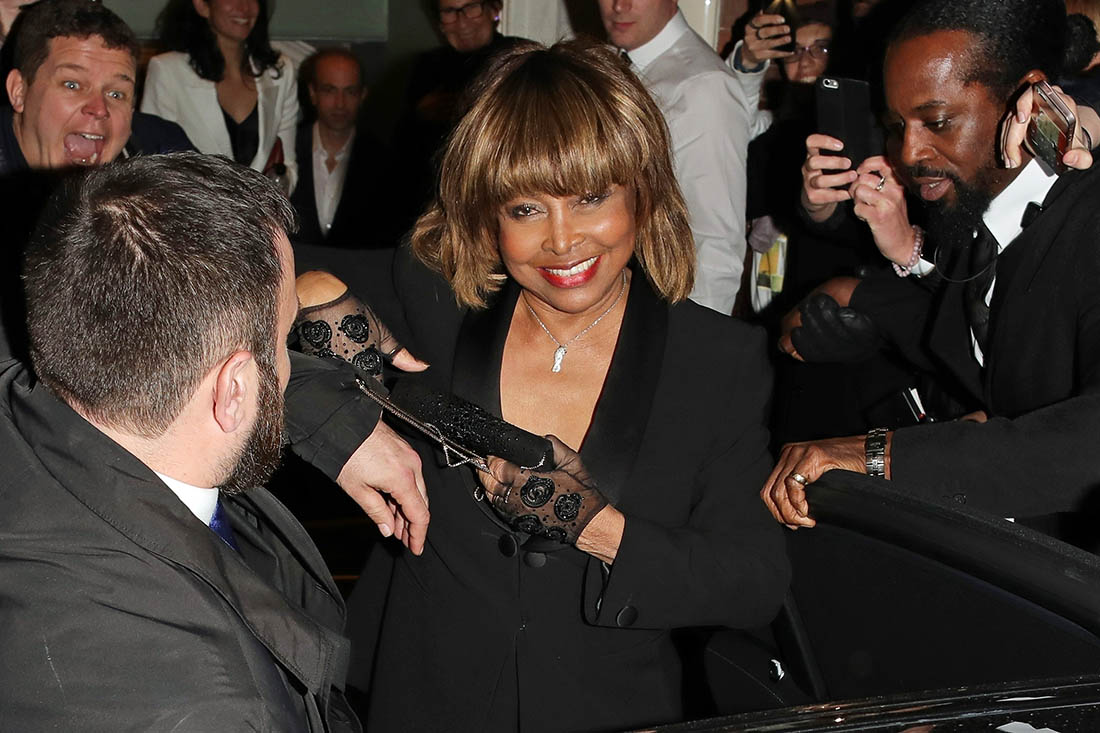 Tina, 78, was born Anna Mae Bullock in Nutbush, Tennessee in 1939. She rose to prominence as a featured singer in future husband Ike Turner's band. Later, she became an international superstar as a solo artist.
In 1995, Tina moved to Zurich, Switzerland with her future husband Erwin Bach, whom she married in 2013. That same year, she gave up her American citizenship.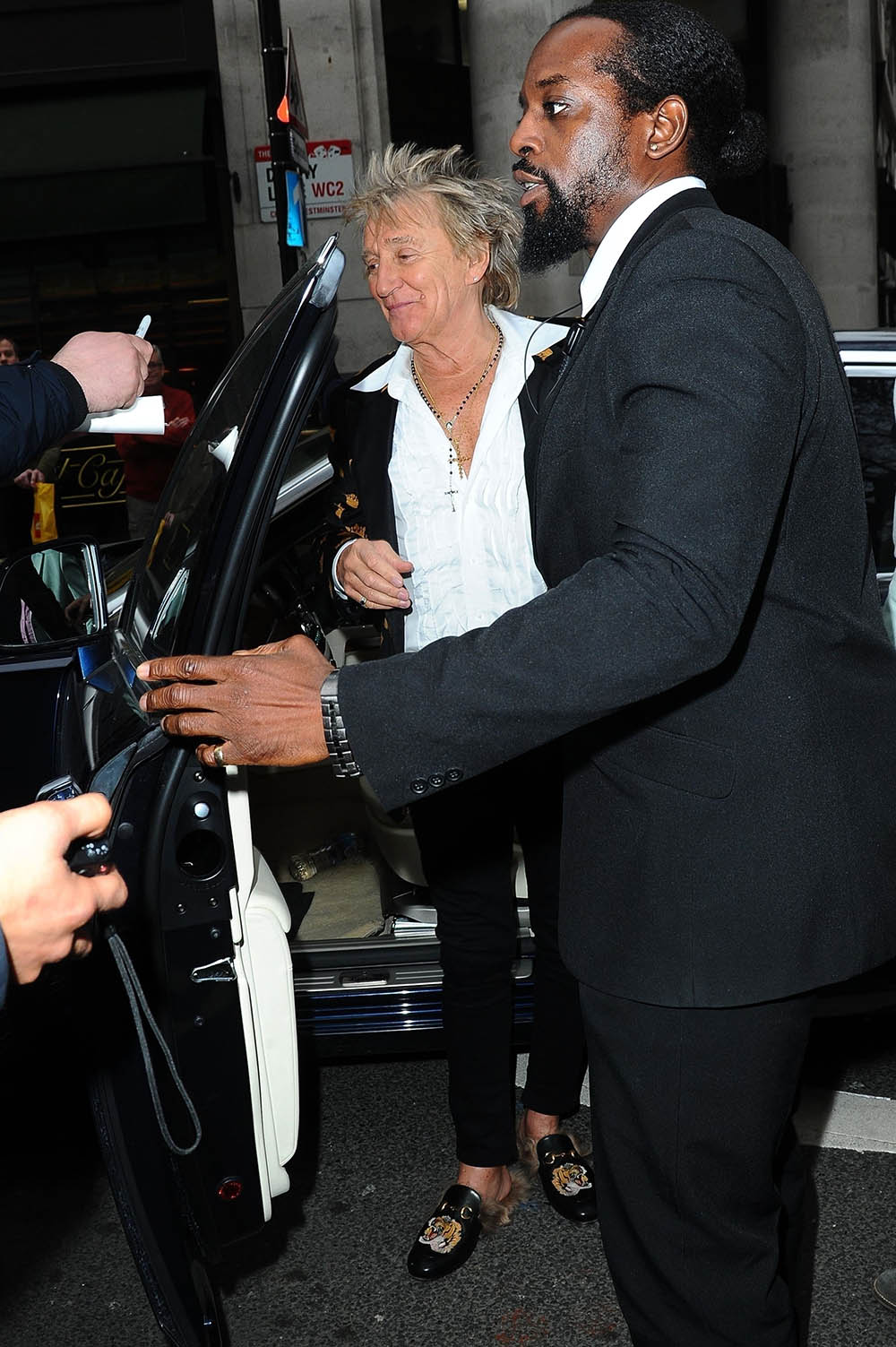 Also attending the musical were Rod Stewart and other London glitterati.
Photos by Mr Mark / BACKGRID