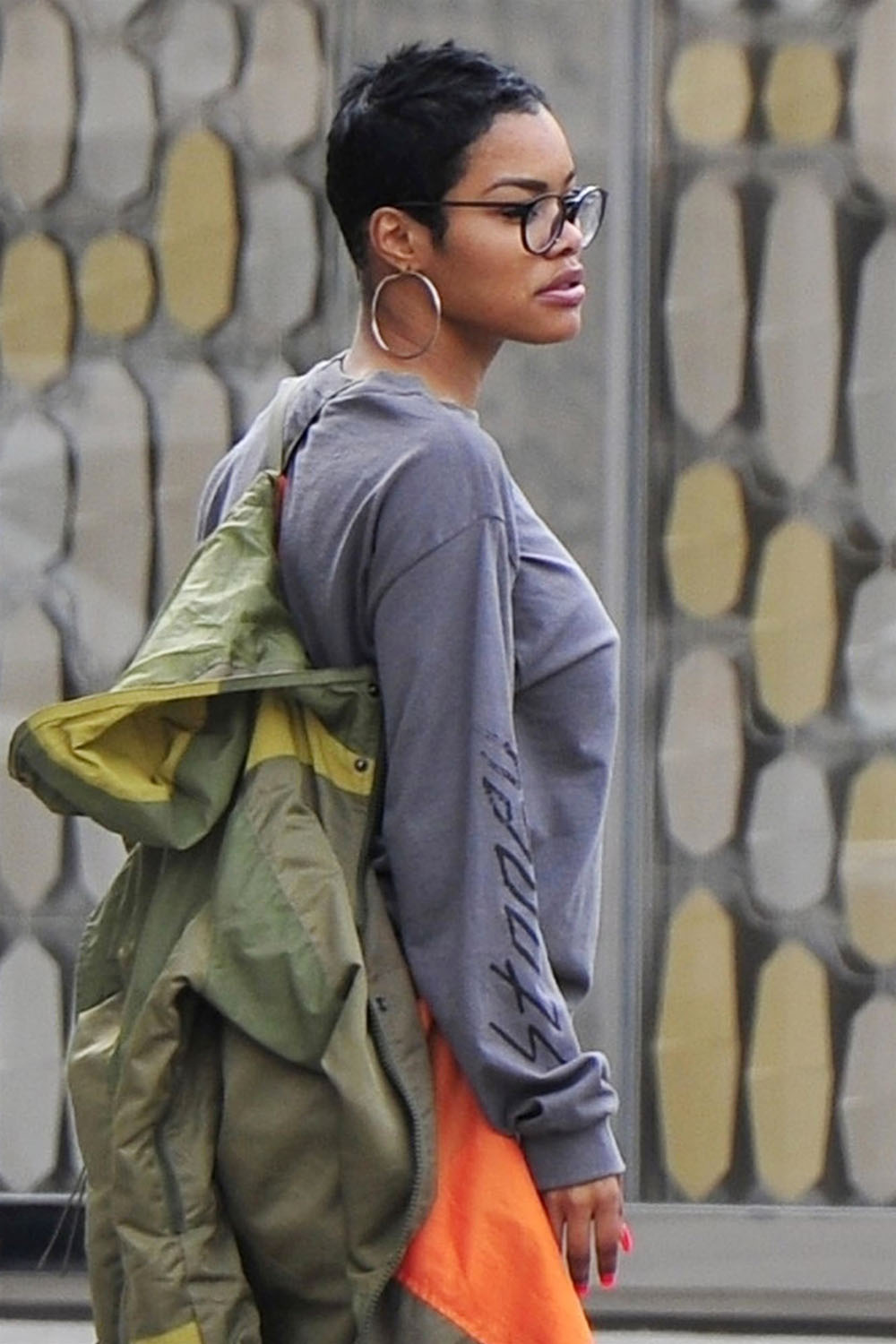 Singer and actress Teyana Taylor is rumored to be "upset" that her combined 7.6 million Twitter and Instagram followers didn't watch her reality TV show, Teyana & Iman, featuring her NBA husband Iman Shumpert and their 2-year-old daughter, Junie.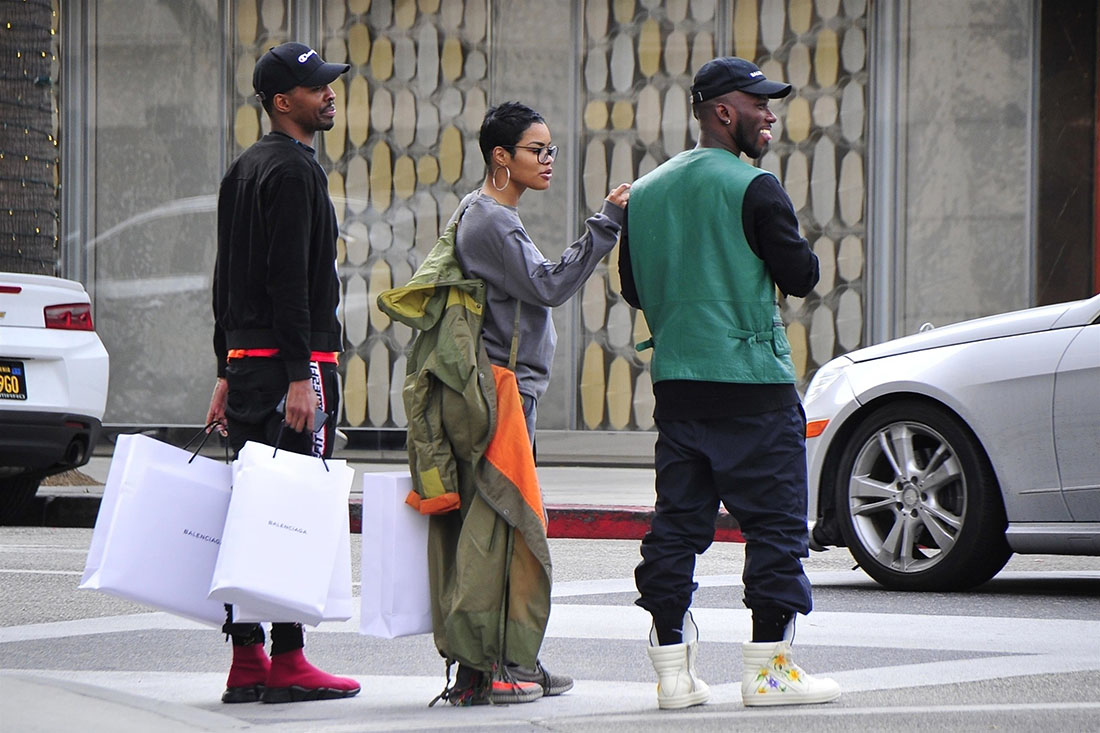 Teyana and 2 of her dancers were spotted out and about while shopping on Rodeo Drive after attending VH1's 'Dear Mama' show on Thursday.
TT dressed comfortably in clothing from Kanye West's Yeezy Season 3.
TV ratings for the premiere season of Teyana & Iman fell every week since the season premiere in February.
VH1's Teyana & Iman performed poorly for the network after ordering 6 episodes. According to Monday's Cable ratings, Teyana & Iman drew just 1.4 million viewers for the 6th and final episode, and it dipped one-tenth of a point from 0.8 to a 0.7 rating in the coveted adults 18-49 category.
VH1 bosses were optimistic that the power couple's multimillion social media following would support the loving couple.
The cable giant poured millions into a marketing campaign that included bus stop shelter advertising, online advertising and television spots.
It is unclear if VH1 will order any more episodes or renew the series for a 2nd season.
Photos by BACKGRID