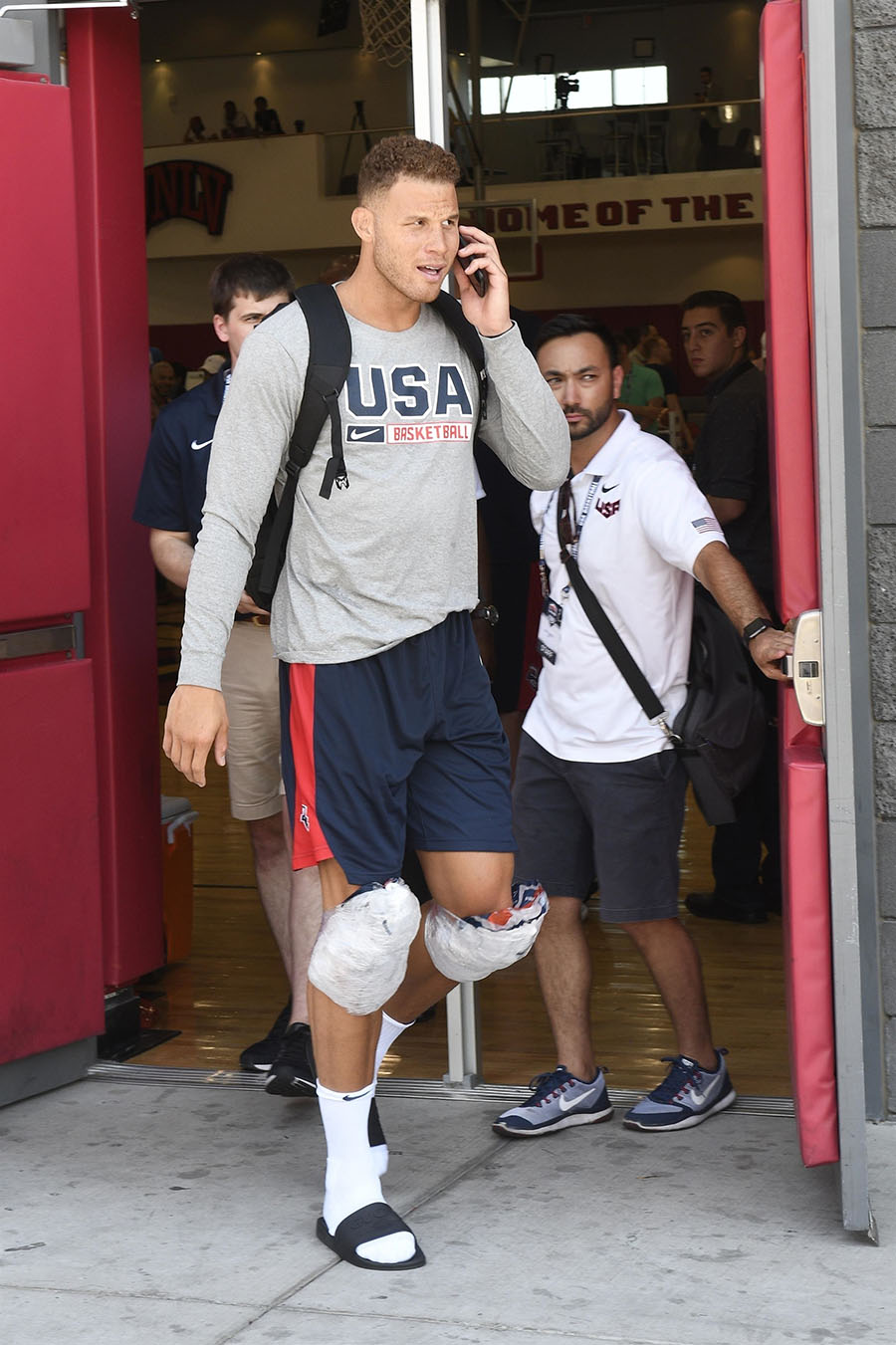 Detroit Pistons power forward Blake Griffin and members of the U.S.A. men's basketball team attended Media Day after practice at the Mendenhall Center on UNLV campus in Las Vegas, Nevada on Friday, July 27.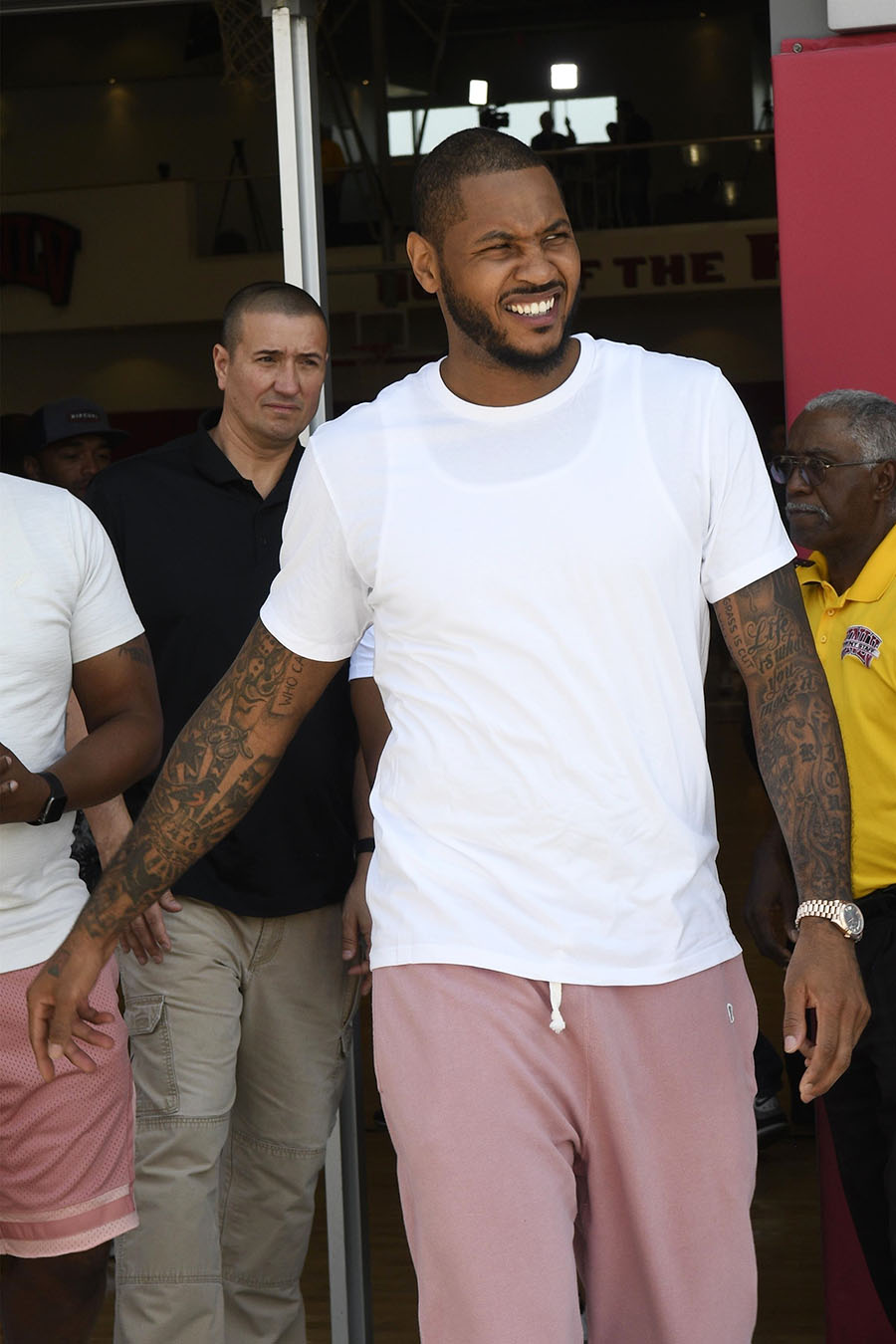 Members of the elite USA men's team include Carmelo Anthony (pictured), Paul George, Kevin Durant, Anthony Davis, Kyrie Irving, James Harden, Demar DeRozan, Russell Westbrook, Kyle Lowry, Kemba Walker, Isaiah Thomas, Eric Gordon, and more.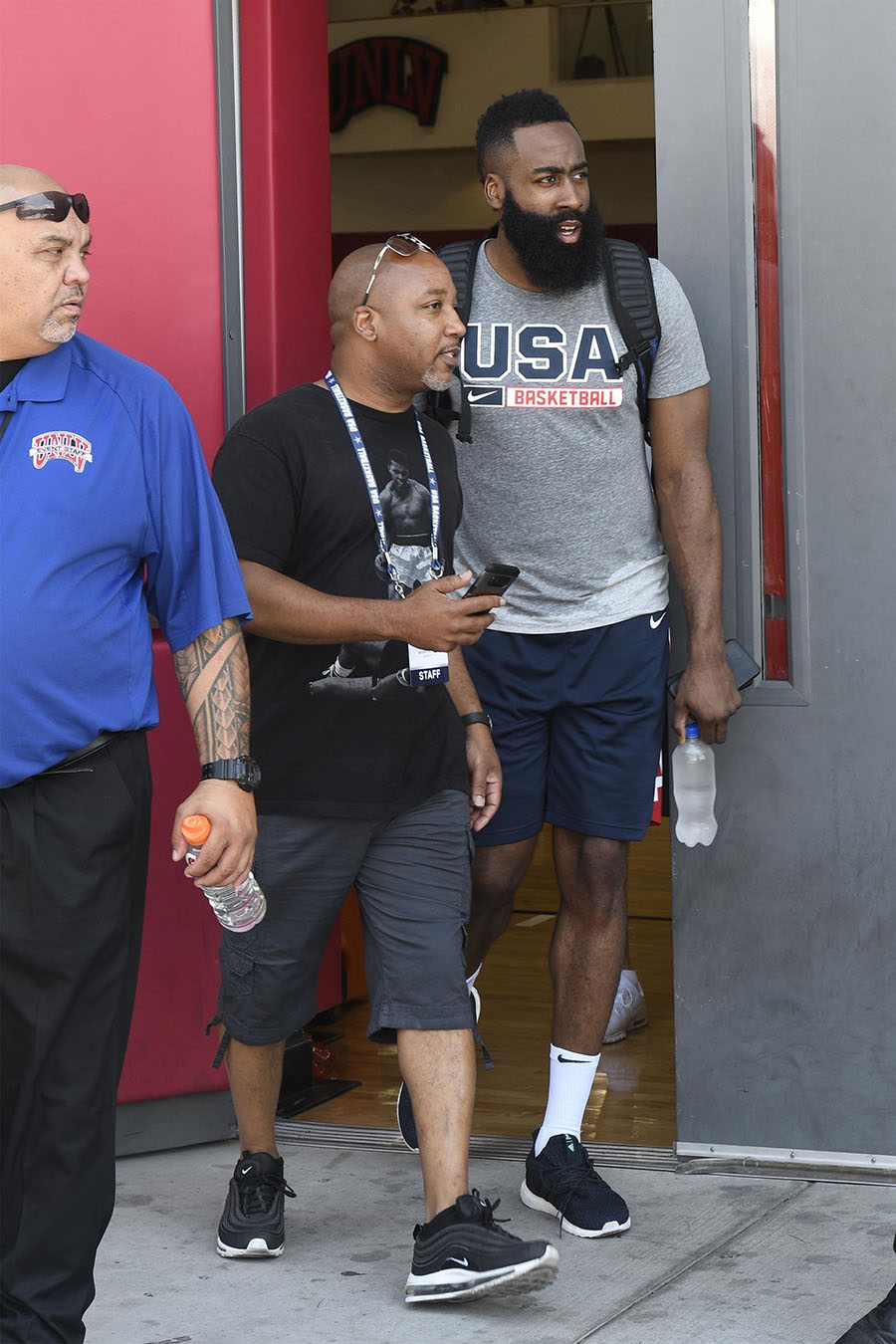 Houston Rockets guard James Harden, right, chats with a reporter as he leaves practice on the UNLV campus on Friday.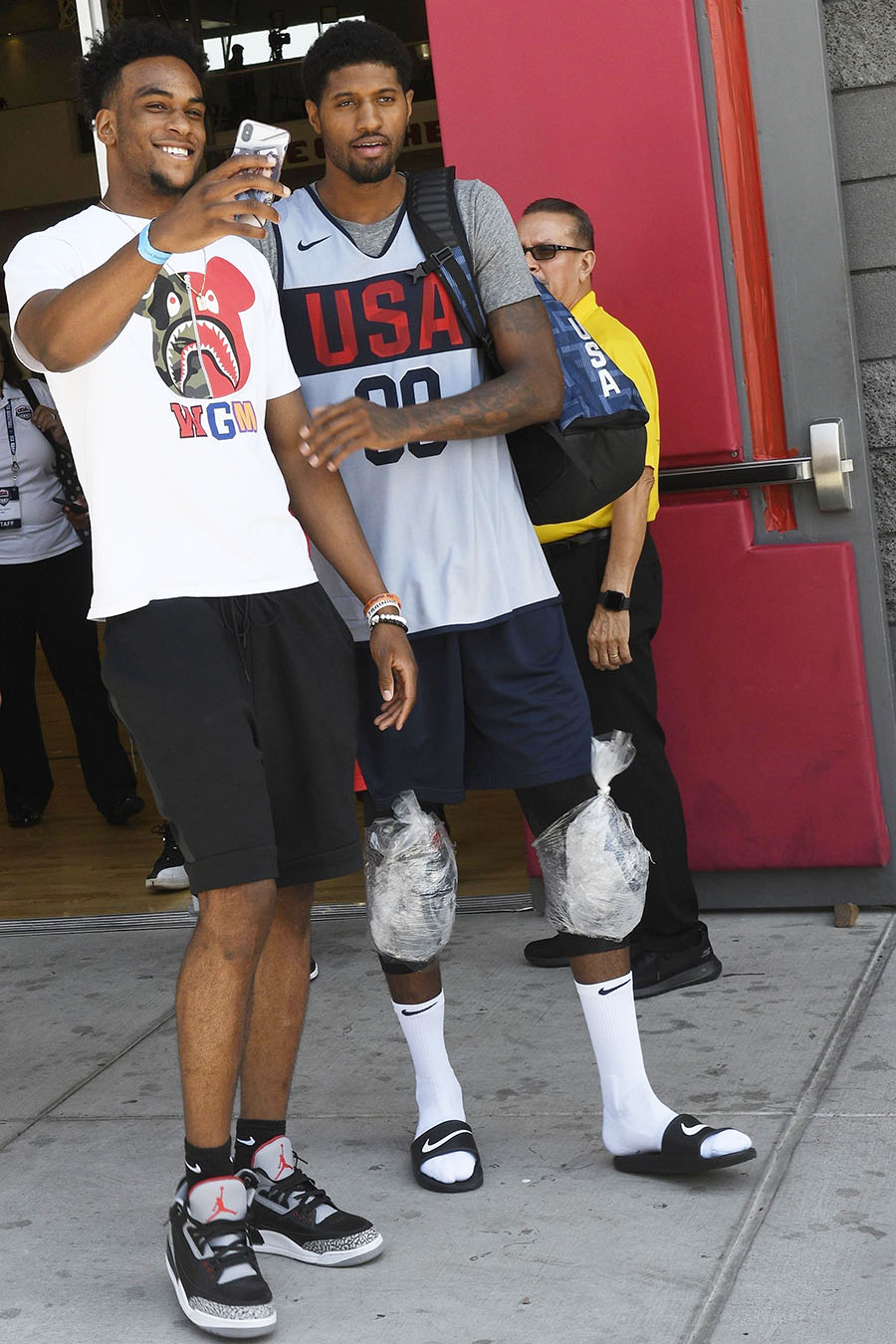 Oklahoma City Thunder forward Paul George, right, wore a pair of ice packs on his knees as he stopped to take a selfie with a friend.
Photos by MediaPunch / BACKGRID