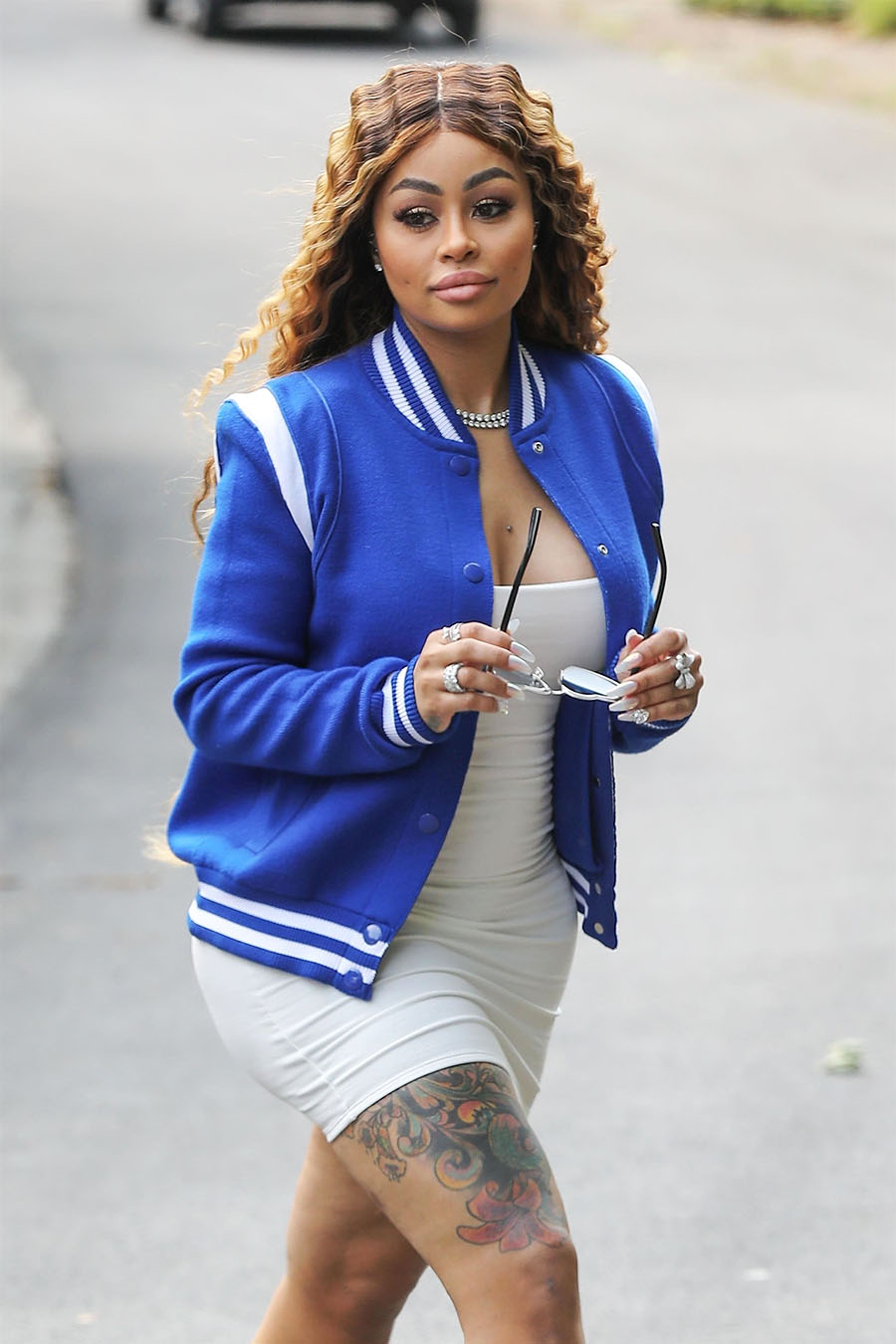 Blac Chyna was seen leaving her house and heading to the airport to catch a flight out of Los Angeles on Monday. The 30-year-old socialite was all smiles as she headed to her waiting SUV, wearing a skin tight white dress, blue varsity jacket, and blue Givenchy sock boots (retail $495).
Photo by BACKGRID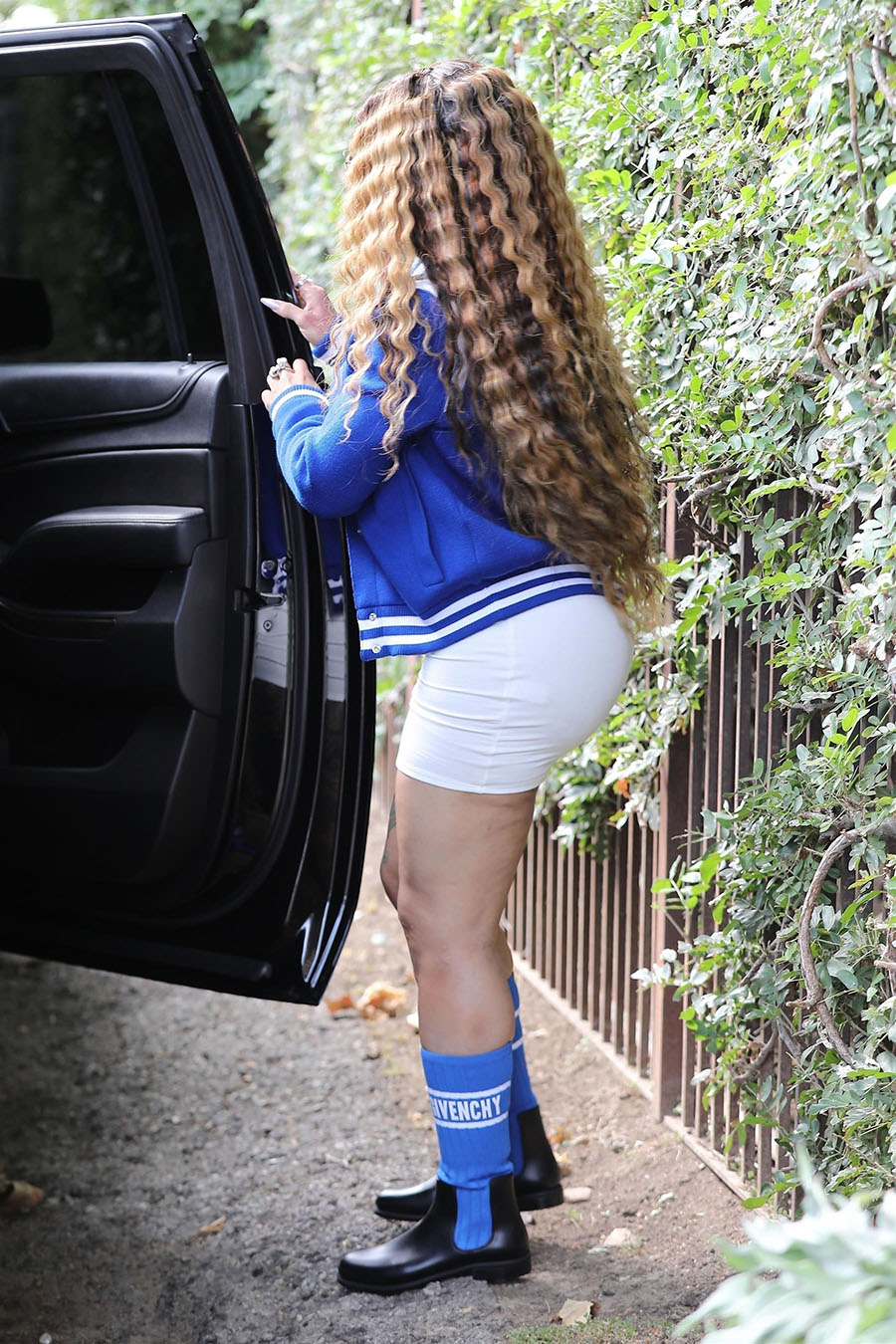 Recent images of Chyna's deflated buttocks caused a stir on social media. But it looks like everything is back to normal, and Chyna still has a great future behind her.
Chyna's fans have long speculated that the mother-of-2 underwent a fat transfer procedure. But fat transfers usually stay put — unlike silicone butt injections which tend to slide down a woman's legs and absorb into her body after a short period of time.
Photos by Backgrid USA