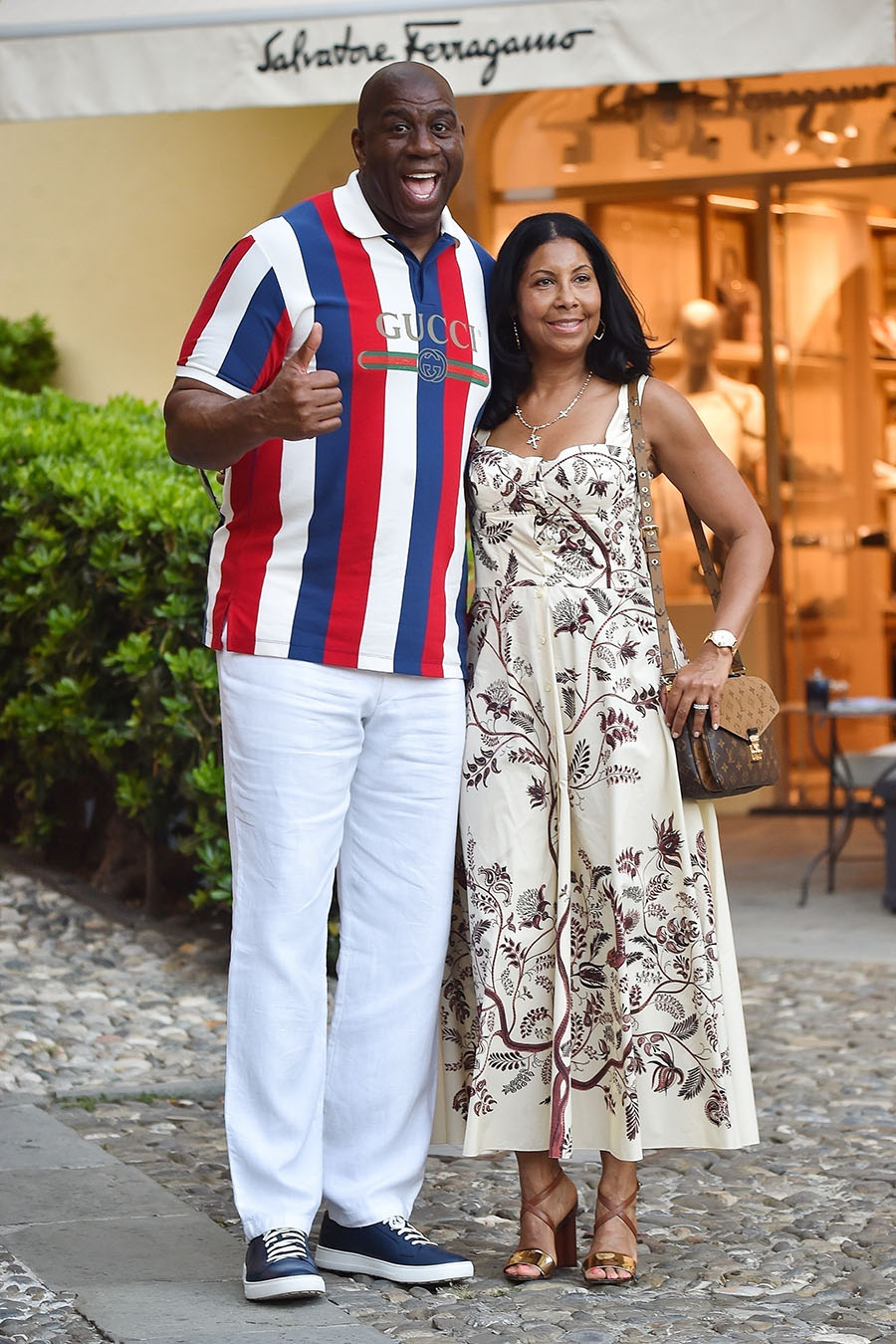 Magic Johnson and his wife of 25 years, Cookie Johnson held hands while strolling on the cobbled streets of scenic Portofino, Italy on Sunday. Magic and Cookie are vacationing with their children EJ Johnson and Elisa Johnson.
Photo by Cucu / BACKGRID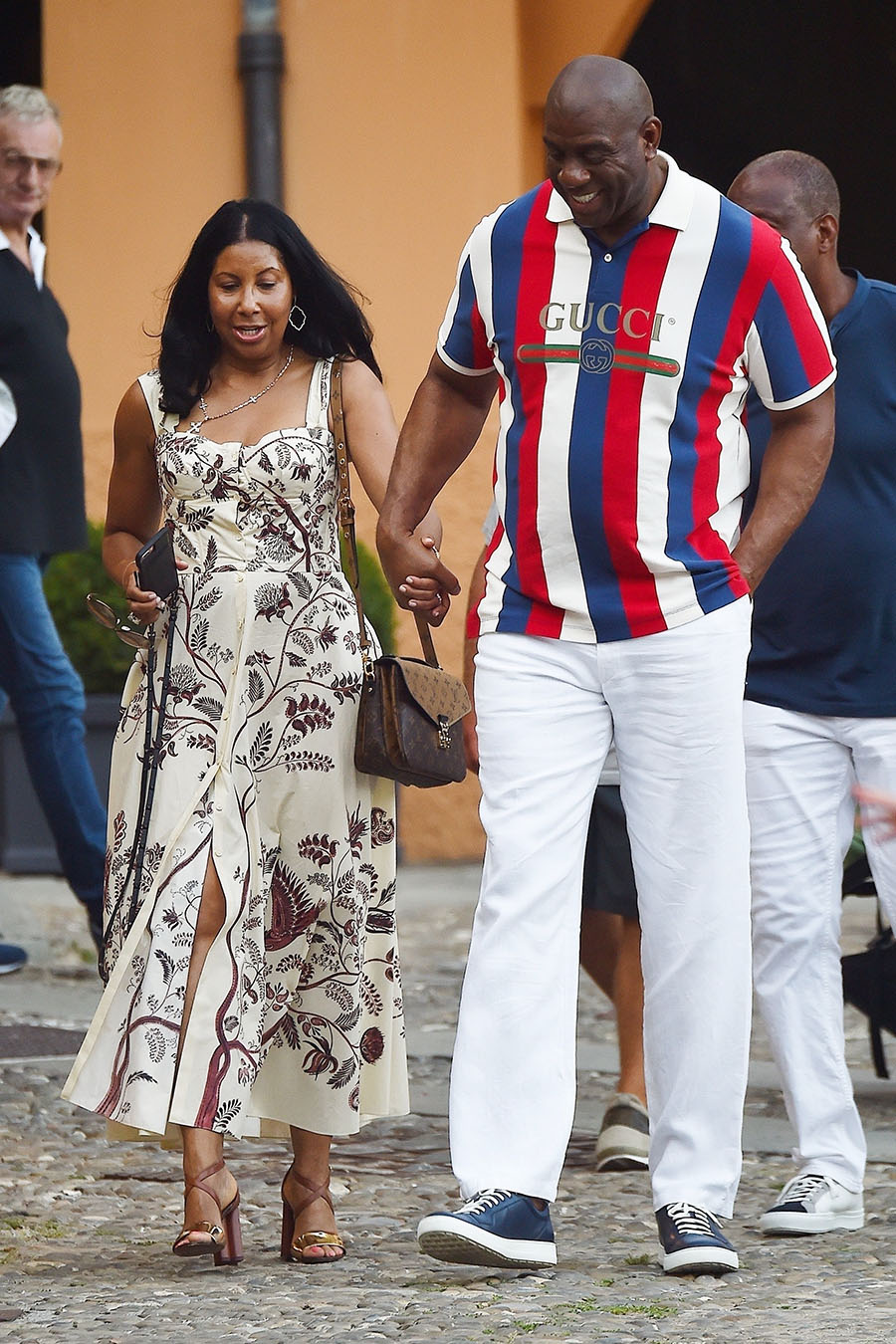 The retired NBA superstar sported a brightly striped Gucci polo shirt and his trademark huge smile as he and Cookie stopped to take photos with fans.
Photo by Cucu / BACKGRID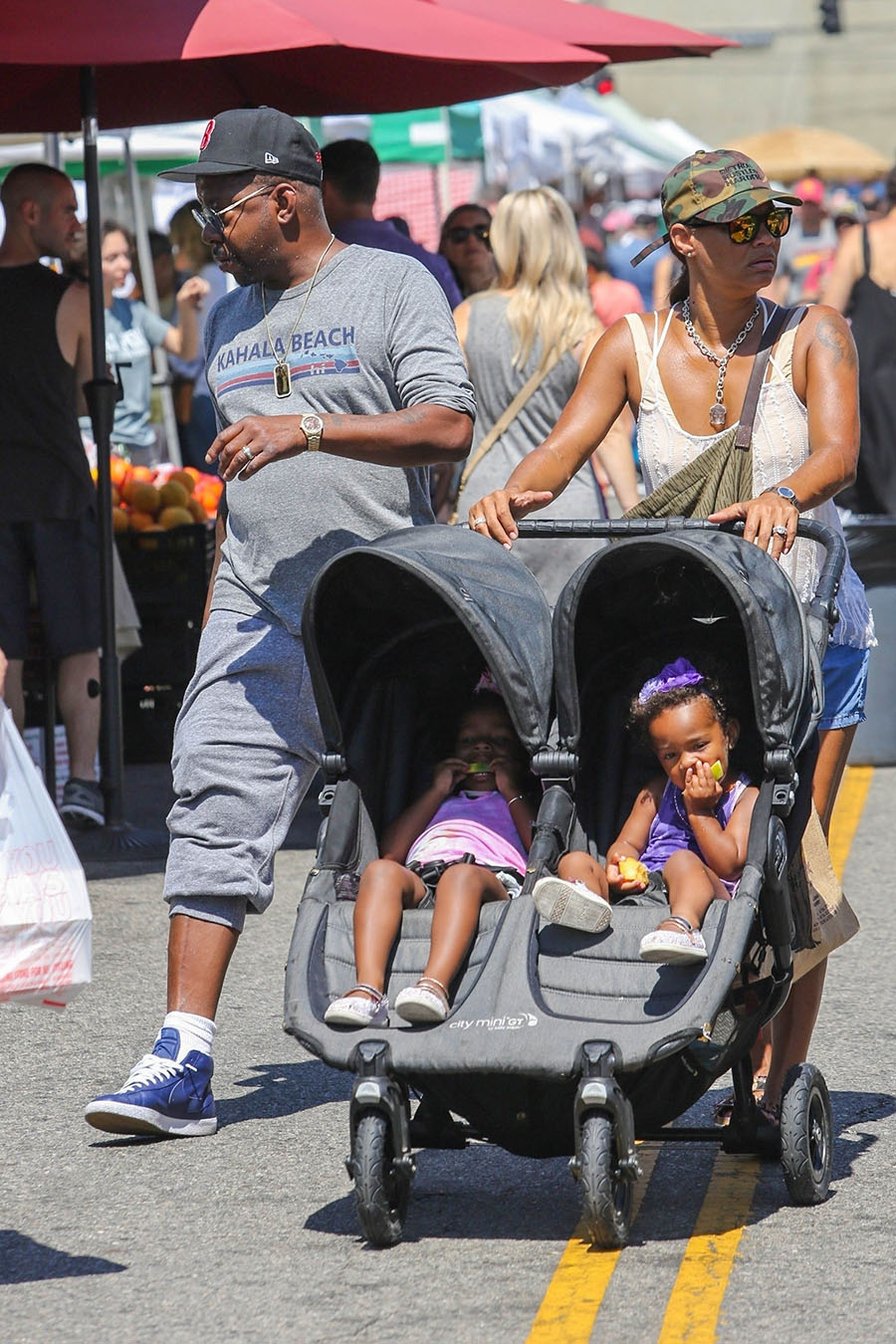 Singer Bobby Brown and his family were spotted shopping with their daughters Bodhi Brown, 3, and Hendrix Brown, 2, at a farmer's market on a hot Sunday in Los Angeles.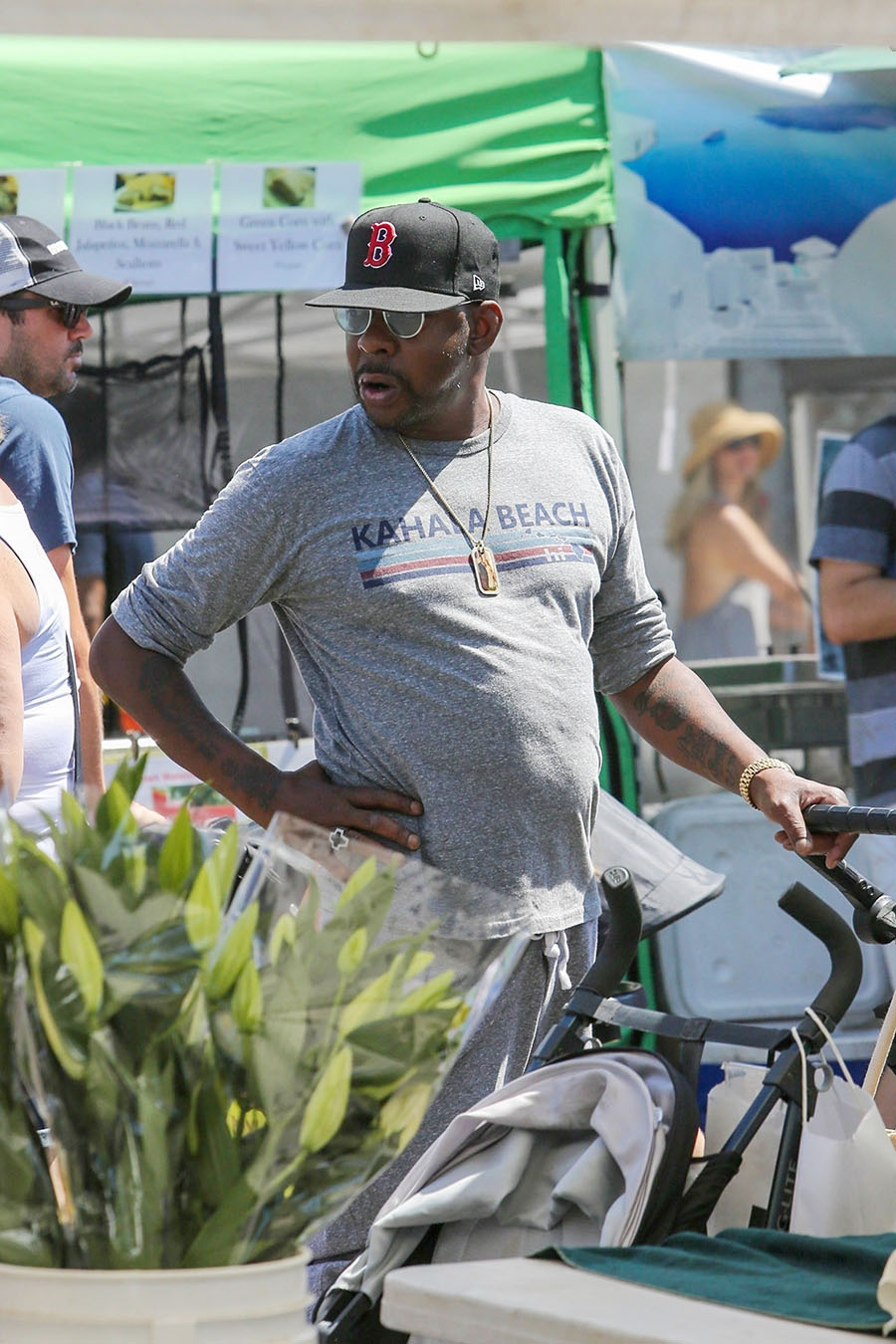 Last week, the 49-year-old New Edition singer was presented with a Proclamation by South Fulton, Georgia's mayor to honor the new 'Bobbi Kristina Serenity House', a women's shelter in the metro Atlanta area.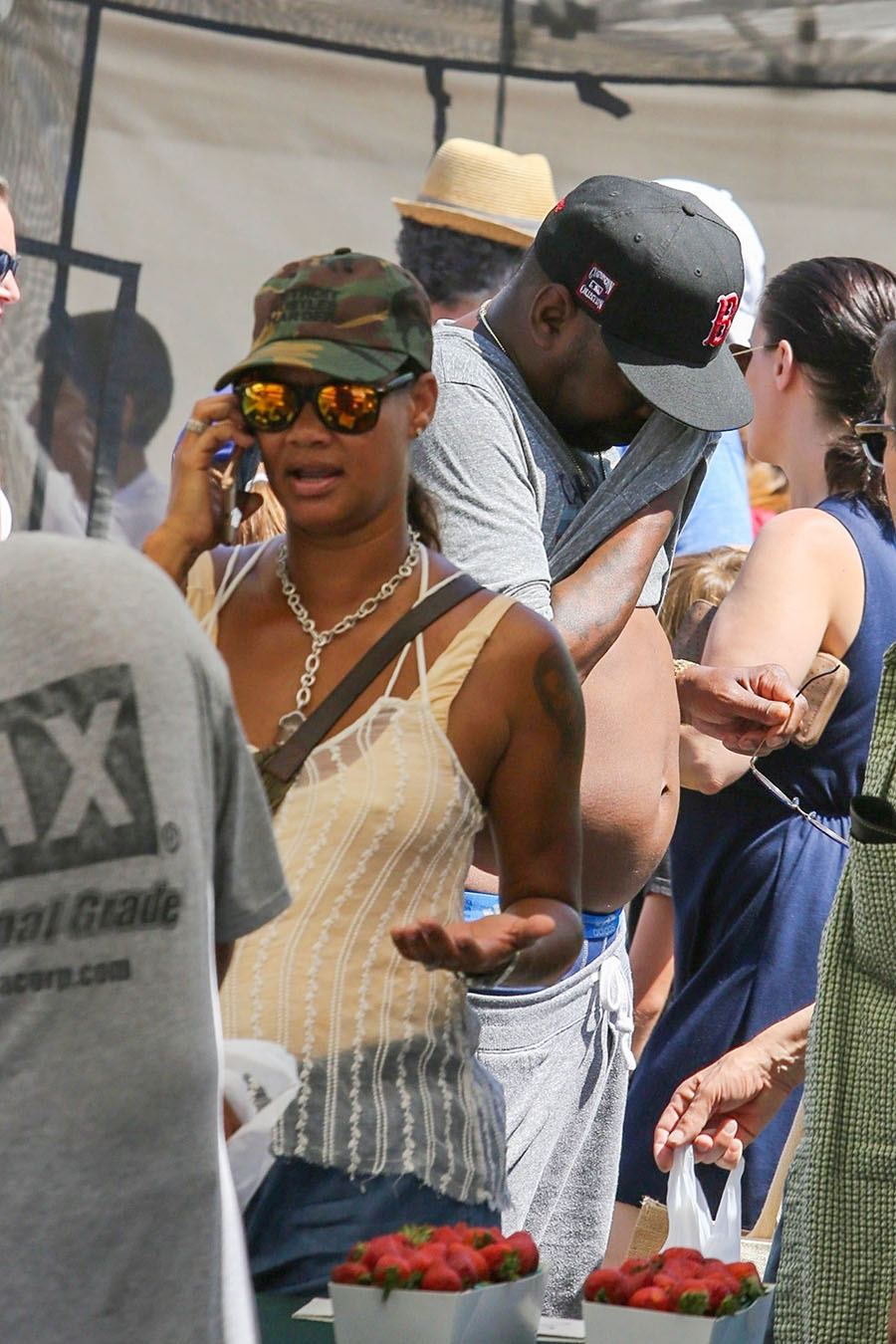 Brown's wife, Alicia Etheredge-Brown had a heated argument with someone on her cell phone, while Brown paused to wipe the sweat from his brow.
Photo by GIO / BACKGRID