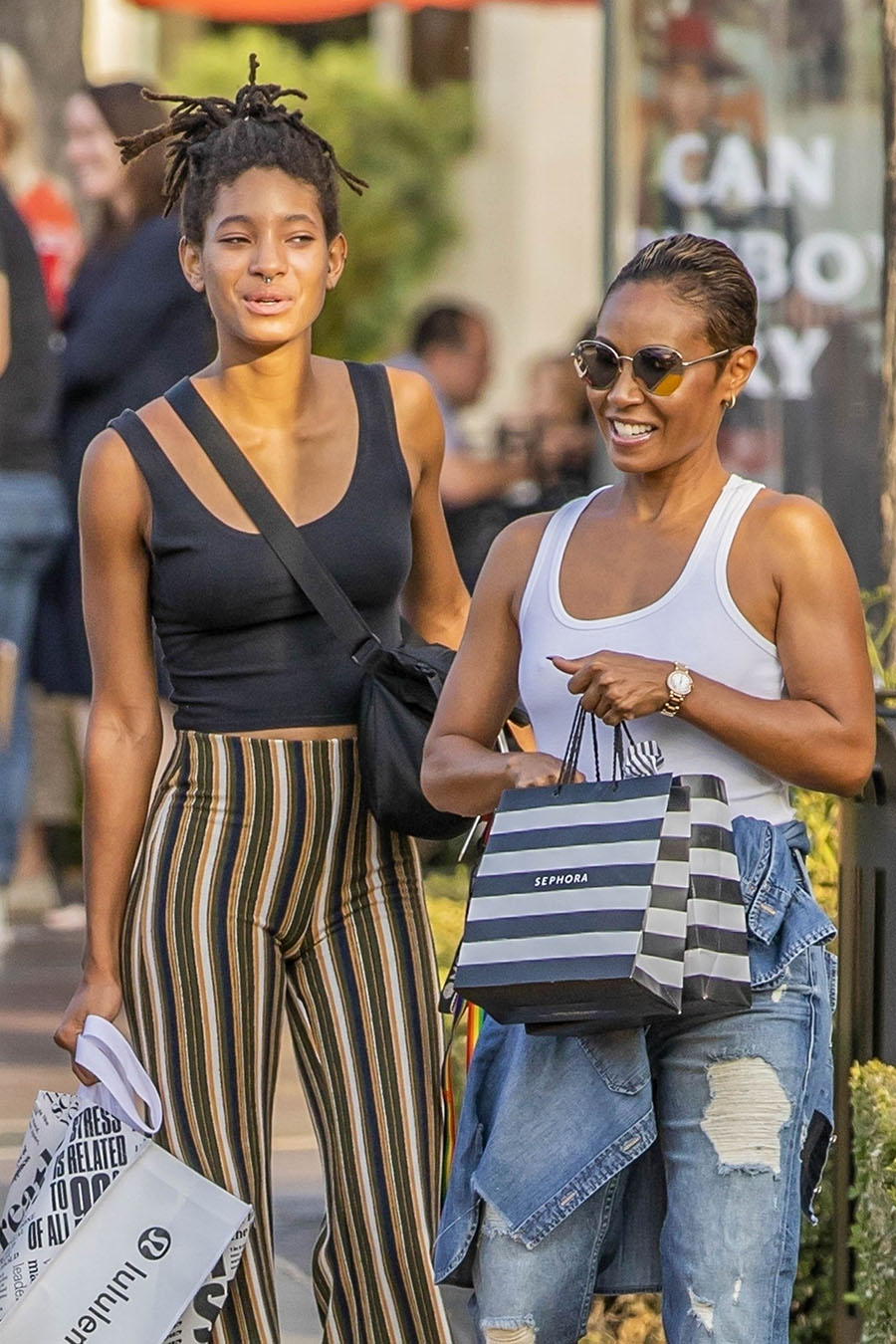 Jada Pinkett Smith, right, enjoyed shopping for Labor Day weekend sales with her statuesque 17-year-old daughter Willow Smith. Mother and daughter spent some quality time bonding as they shopped at Sephora in Calabasas, Calif, on Saturday.
Willow dressed casually in a black tank top and striped capri pants with black sandals. While mom Jada, 46, opted for a more Bohemian chic look, wearing shredded stone washed jeans with a white tank and white stiletto ankle boots.
Jada and her husband, actor Will Smith, 49, enjoy one of the longest marriages in Hollywood. The couple has been married for 21 years. Like most married couples, they have had their ups and downs, but Will and Jada kept their family together even after their teenagers left the nest.
In a post on Instagram.com, Jada commented on the sad state of failed marriages in Hollywood.
"I've been watching a lot marriages dissolve around me. It's been really painful," she wrote. "Marriages change. Sometimes they need to be reimagined and transformed. Sometimes they are simply over … but either way, I pray that folks going [through] this painful transition find the patience and the love within to not throw the 'babies' out with the bath water."
Photos by IXOLA / BACKGRID