Sorry ladies. I know you don't want to hear this, but Drake and teenager Bella Harris are a confirmed couple. Bella, 18, is the daughter of legendary music songwriter/producer Jimmy Jam (of Jimmy Jam and Terry Lewis production duo).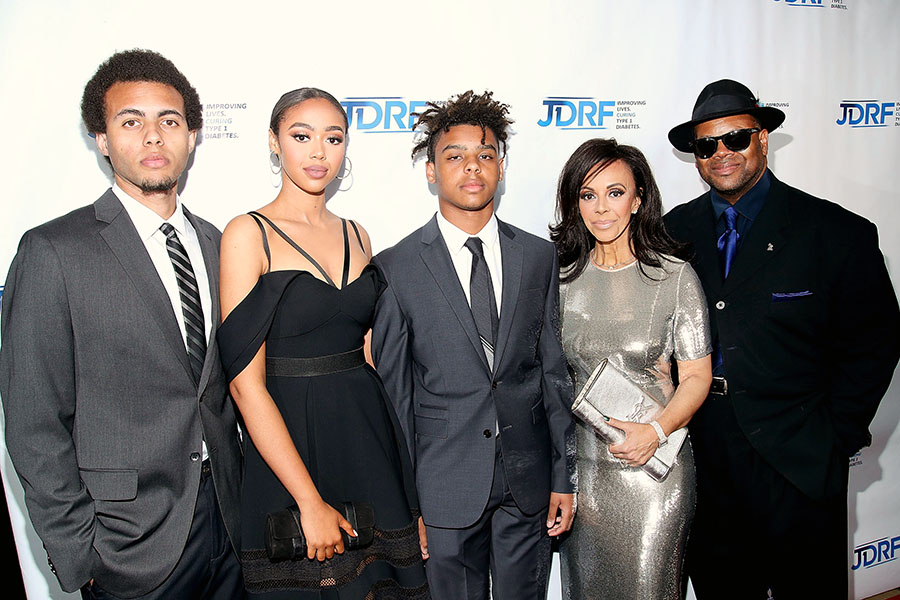 The statuesque beauty is pictured here with her parents, Lisa Harris and Jimmy Jam, and her brothers, Tyler Harris, far left, and Max Harris, center, at a charity gala last April.
The 31-year-old rapper knows how to wine and dine the ladies. Teenagers are particularly easy to impress.
According to E! News, the rap magnate shut down an Italian restaurant in Washington, D.C. this week for a private dinner with his boo.
Drake waited until the restaurant cleared out before entering the establishment. Bella arrived soon after.
The couple dined on roasted salmon, corn agnolotti, picatta moderno and whipped potatoes, which they washed down with the house wine.
Bella returned to the restaurant the following night with a group of her friends.
The budding model graduated from high school in June. Sources say Drake waited until she was 18 to take their romance public.
Drake isn't the only rapper catching heat for dating teenagers. Rapper Tyga was heavily criticized for dating socialite Kylie Jenner when she was only 16 and he was 24.
What do you think? Is 18 too young to date a 31-year-old man?
Photo by Randy Shropshire/Getty Images